WEST SIDE STORY Premieres At Savoy Theatre September 1st
The musical is produced in collaboration with the Savoy Theatre and Sublime Music Agency.
Strong emotions, amazing dance scenes, some of the most beautiful melodies in the world with a big orchestra and top soloists
Savoy's new interpretation of the West Side Story brings international star soloists and top Finnish performers to the stage, such as Maria Ylipää, Diandra and Chike Ohanwe, who was the Jussi Award winner in October 2020.a??
Tuomas Parkkinen's direction and Ima Iduozee's choreography bring the musical back to its roots, to the era of Shakespeare's Romeo and Juliet.a??a??
West Side Story deals with the uniqueness of love and the absurdity of hate. It asks if there is hope for us to live in a better world one day. The most famous songs in the musical are Maria,a??America,a??Tonighta??anda??Somewhere.a??
DIRECTOR: Tuomas Parkkinen
CHOREOGRAPHER: Ima Iduozee
CONDUCTOR: Jonas Rannila
SCENOGRAPHER: Jani Uljas
COSTUMES: Erika Turunen
Vantaan Viihdeorkesteri
CAST (i.a.): Maria: Holly Sedillos (USA), Tony: Christian Mark Gibbs (USA), Chino: Roderick Kabanga, Anita: Maria Ylipää, Bernardo: Chike Ohanwe,Riff: Christopher Faison (USA), A Girl: Diandra Flores, Action: Tonoccus McClain (USA), Schrank: Carlos Orjuela, A-Rab: Joel Forsström, Baby John: Niklas Rauten, Big Deal: Alen Nsambu, Diesel: Ike Ikegwuonu, Anybodys: Kasper Korpela, Consuelo: Zoltan Darago (Unkari), Francisca: Sarah Verdier (Ruotsi), Glad Hand: Jani Toivola, Rosalia: Nathalia Hyvärinen Kanerva sekä ensemble Leo Ikhilor, Akim Bakhtanoui, Iiris Puustinen, Selma Kauppinen, Josefiina Kotajärvi,Samuli Emery, Yasmin Janatuinen ja Atiti Iduozee
WEST SIDE STORY
Composition by Leonard Bernstein
Text by Arthur Laurents
Lyrics by Stephen Sondheim
Premiere on Broadway in 1957
Performed in English, subtitles in Finnish
Recommended age limit of 7 years (contains violence)a??a??
More Hot Stories For You
Never Before Told Story About Santa Claus, Backed By Multinational Production Team, Coming To Theaters

November 20, 2022

A new musical, never before told story about Santa Claus is now officially in the works, lead by multiple cross border production teams. The production is a huge collaboration between USA, UK and Scandinavia, with the intention to create a multi sensory theatrical experience.
---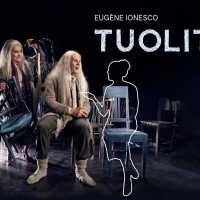 CHAIRS is Now Playing at Tampere

November 8, 2022

In the world-famous comedy by Eugéne Ionesco, an old couple is waiting for influential guests, because the man wants to leave a message for posterity. However, he does not know how to perform, so a professional speaker is ordered to help.
---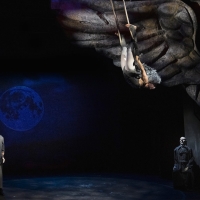 UNDER THE BERLIN SKY Closes at Tampere Next Month

November 7, 2022

Both the Cannes Film Festival and the European Film Academy awarded the film Under the Sky of Berlin as the best director of the year 1987. In several lists, it has been chosen among the most significant films of the century. Now we get to experience its first Finnish stage version.
---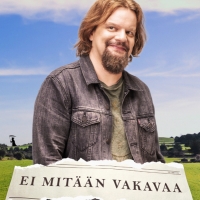 ISMO CUTTING ROOM - NOTHING SERIOUS K18 Comes to Tampere This Week

October 24, 2022

Corona stopped the whole world and also Ismo Leikola . Now, after the cocooning phase, a completely new person flies onto the stand-up stages, a reborn Ismo, who has received a 20-second baptism in the hand sink.
---
FROM THE PARENTS is Now Playing at Eino Salmelainen's Stage

October 17, 2022

The father and child are on their way to the kindergarten from their parents. The father has not been able to arrange a caregiver for the child and has had to take him along. When approaching the daycare center, the father notices that he is afraid and wonders about it himself. Why is the drama here now? At this parents' evening?
---