Photos: In Rehearsal With Area Players' ROCKY HORROR SHOW
Chelsea Area Players presents Richard O'Brien's The Rocky Horror Show November 11, 12 & 13 at 8:00 p.m. at the Lydia Mendelssohn Theatre in the back of the Michigan League on the University of Michigan campus, 911 North University, Ann Arbor, MI 48109. Tickets available at www.chelseaareaplayers.org, at Chelsea Pharmacy, 1050 S. Main St., Chelsea, and as available at the door one hour prior to showtime.
The show is produced by June Weiland, with Artistic Director Jonathon Rowland. The production's vocal director is Chris McCall, band director is Alex Anest, and is choreographed by Jan Trumbauer.
Richard O'Brien's The Rocky Horror Show is a long-running British stage musical that has become an international sensation since its 1973 debut. A visual and musical camp satire of the B-movie horror and science-fiction genres, it is a rock musical, where fans dress up as the characters, shout "call-backs" at the stage, and use props at appropriate moments.
It tells the story of two clean-cut kids, Brad and Janet, who run into car trouble and end up at the castle of Dr. Frank-N-Furter and his bizarre entourage, who are having a party. No ordinary party, no ordinary night, it is the unveiling of the doctor's latest creation....Rocky, a man-made Adonis.
See www.chelseaareaplayers.org for further information.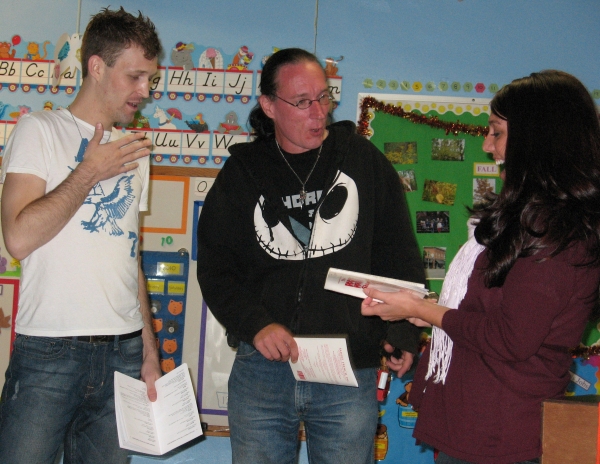 Josh Perry, Jonathon Rowland and Shannon Kantner

Josh Perry, Abby Hill-Kennedy

Mary Elizabeth Parker, Dusty Amans, Kevin Kimbrough, Abby Hill-Kennedy, Mark Riddle and Shannon Kantner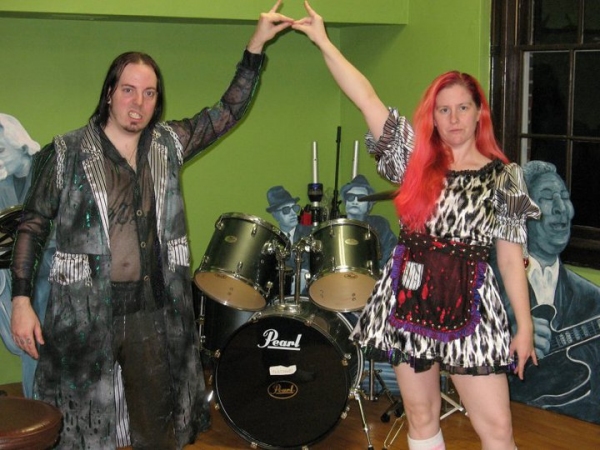 Kevin Kimbrough and Mary Elizabeth Parker

Jan Trumbauer,  Mark Riddle, Shannon Kantner and Josh Perry