Photo Flash: First Look At THE BOATMAN At Flint Repertory Theatre
Flint Repertory Theatre presents the World Premiere of "THE BOATMAN," a play by Alex Moggidge. Performances run now through Sunday October 7.
The Boatman of the underworld is having a career crisis. And when he meets a young woman who refuses to be ferried to the land of the dead, the tenuous nature of life and death becomes ever more complicated. Developed at The Rep's New Works Festival, THE BOATMAN explores the themes of mortality, time, joy, and despair. Explore the underworld through the eyes of a dysfunctional three-headed dog, a philosophical Time, and a maliciously friendly character called Water.
The world premiere play is written by Alex Moggridge (Simon Dawes Becomes a Planet) and directed by Producing Artistic Director Michael Lluberes (The Geranium On the Windowsill Just Died But Teacher You Went Right On) and features Scenic Design by Shane Cinal (The Jedi Handbook), Costume Design by Brandon R. McWilliams, Lighting Design by Scot Gianelli (Simon Dawes Becomes A Planet), Sound Design by Matt Coggins. Stage Managed by Connor Klee.
The cast includes: Deirdre S. Baker (Gee's Bend), Bret Beaudry (The Adventures of Robin Hood), Jordan Climie (The Lion, The Witch and the Wardrobe), Shelby Lynn Coleman (The Geranium On the Windowsill Just Died But Teacher You Went Right On), Connie Cowper (Vanya & Sonia & Masha & Spike), Meagan Kimberly Smith (NBC's The Blindspot) and Rico Bruce Wade (Fences).
Remaining Performances are: Friday, October 5 at 8:00pm, Saturday, October 6 at 2:00pm and 8:00pm, Sunday, October 7 at 2:00pm. Tickets are $20 for adults, $18 for teens & seniors and $8 for college students (College Student Rush Rate with valid I.D., one hour prior to a performance). Genesee County Residents receive a 30% discount on public performances and subscriptions. Tickets may be purchased through The Ticket Center at 1241 E. Kearsley St., Flint, 810.237.7333 or through www.FlintRep.org. "The Boatman" is recommended for teens and adults.
The Signature Series is sponsored by The Whiting Foundation and "The Boatman" is sponsored by Estate Funding, Donald Messier. Flint Repertory Theatre is located at 1220 E. Kearsley St., Flint, MI 48503.
Flint Repertory Theatre is a professional, not for profit regional theatre in Flint, Michigan. The Rep's commitment is to provide the city of Flint and surrounding communities with highly imaginative, thought provoking theatre that is challenging, entertaining and inspiring for all ages. A program of the Flint Institute of Music, The Rep is the resident theatre company at the Flint Cultural Center. Funding for The Rep is primarily through individual and corporate donors including Charles Stewart Mott Foundation, A.G. Bishop Charitable Trust, Allegro, Charles Stewart Harding Foundation, Nartel Family Foundation and The Whiting Foundation. For more information about Flint Repertory Theatre, please visit www.FlintRep.org.
Photo Credit: Mike Naddeo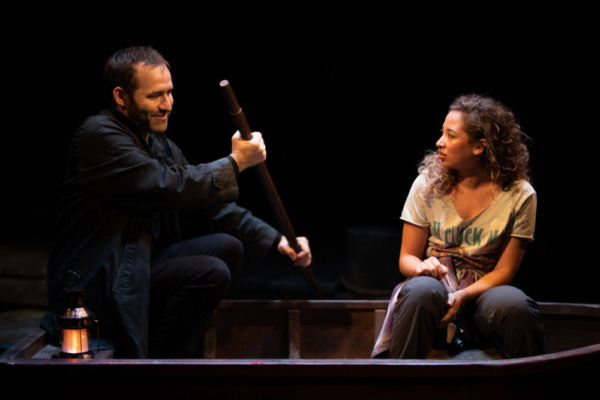 Bret Beaudry and Meagan Kimberly Smith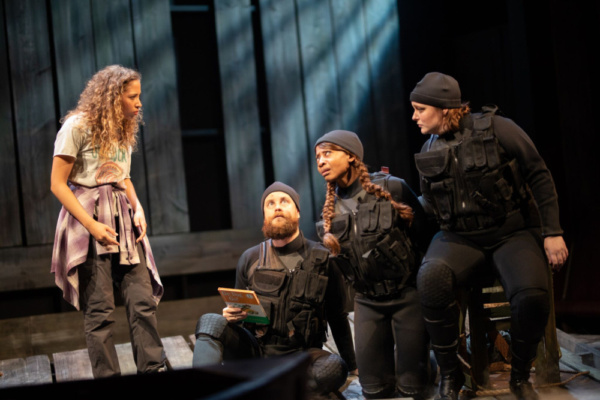 Meagan Kimberly Smith, Jordan Climie, Deirdre S. Baker, Shelby Lynn Coleman

Deirdre S. Baker, Meagan Kimberly Smith, Bret Beaudry, Jordan Climie, Shelby Lynn Coleman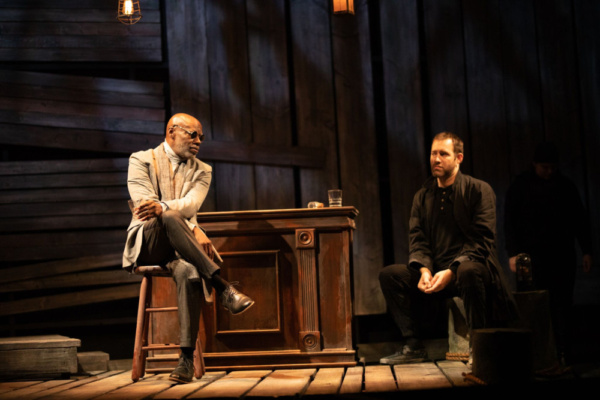 Rico Bruce Wade and Bret Beaudry

Bret Beaudry and Meagan Kimberly Smith

Deirdre S. Baker, Shelby Lynn Coleman, Meagan Kimberly Smith, Jordan Climie

Jordan Climie

Bret Beaudry, Connie Cowper, Meagan Kimberly Smith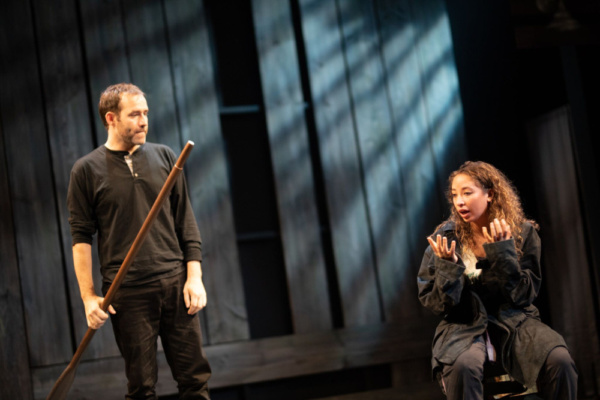 Bret Beaudry and Meagan Kimberly Smith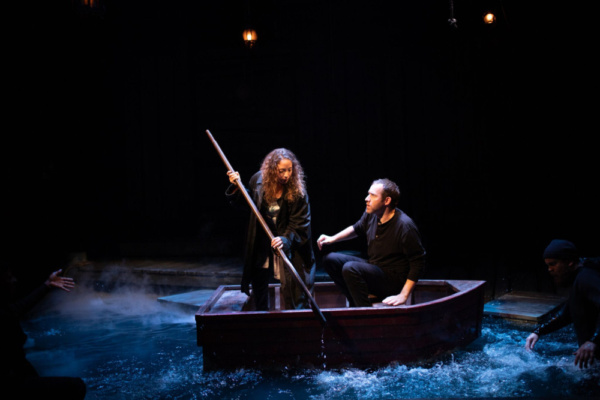 Meagan Kimberly Smith and Bet Beaudry