Jeremiah Downes & Friends: Live At Farmers Alley Theatre Will Be Presented At Farmers Alley Theatre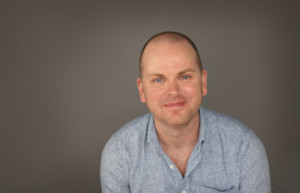 Actor, musician and songwriter Jeremiah Downes will present a new evening of his original songs at Farmers Alley Theatre January 18-19, 2019 at 7:30PM. The evening will star Madge Dietrich (First Broadway National tour of Kinky Boots) and Evan Gallagher-Frace (Winner of New York City's Rising Star 2 at RISE NYC) with performances by Logan Dolence, Joriah Fleming, Matthew Lanyi, Alyssa Meeuwsen and Cara Palombo.
Jeremiah most recently served as Music Director for Marvelous Wonderettes: Dream On, as Associate Music Director for Beyond The Rainbow: The Judy Garland Musical, and as Music Director for last season's The Christians.
Jeremiah's songs have been performed by artists from the worlds of Broadway and commercial music. His work as a songwriter includes Highways & Daydreams, the musical adaptation of Richard Donner's 1992 film Radio Flyer, Dancing As Fast As We Can and Seven. Highways & Daydreams has enjoyed multiple performances at the Biello Martin Studio in Philadelphia (creative home to musical theatre writers Dan Martin and Michael Biello) and The Duplex in New York City. Most recently, Jeremiah's New Songs was presented at the Biello Martin Studio this past spring.
Downes over spent 15 years on stage as an actor and singer in New York City and regionally. He currently serves as Head of Voice for Musical Theater at Western Michigan University's musical theater performance program.
Jeremiah Downes & Friends: Live at Farmers Alley Theatre will be presented at Farmers Alley Theatre on Friday, January 18th and Saturday, January 19th at 7:30PM at Farmers Alley Theatre (221 Farmers Alley, Kalamazoo, MI 49007). $25 General Admission, $10 Student Tickets. Tickets can be purchased on line at www.farmersalleytheatre.com.