Click Here for More Articles on Virtual Events
Inaugural Obsidian Theatre Festival Brings Black Performing Artists to a Virtual Stage
Produced free of charge and entirely in the city of Detroit, Michigan, Obsidian will elevate Black performing artists from across the country.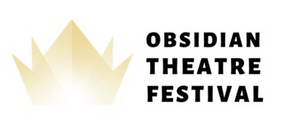 Ghostlight Productions and Nicely Theatre Group today announced the inaugural Obsidian Theatre Festival, a virtual theatre and performing arts event featuring emerging Black artists, actors, directors, and playwrights from Detroit that will take place March 25-27.
Obsidian, produced in the city of Detroit, by Detroiters, is a celebration of Black stories that will highlight the prolific work of emerging Black voices, focusing on the vast array of diverse experiences of those within the African diaspora in America. The festival, presented complementary to the public and theatre lovers nationwide, will include six featured plays along with nightly cabaret performances.
"A global pandemic jeopardized the future of the theatre world, but in Detroit, we used the opportunity to innovate and reimagine the stage for a virtual world. Obsidian, at its core is about maximizing representation of and drawing exposure to the diversity of the Black experience in America through performance art," said festival co-Executive Producer and Producing Artistic Director, John Sloan III. "We are not a monolith; the programming we created for this festival will help audiences understand how dynamic the African Diaspora truly is and how we can honor that power by breaking down the traditional white gatekeeping in the American theatre and create space for more Black art."
"There are so many rich and important Black stories to be told-stories that can entertain, educate, inspire and provoke thoughtful consideration among people of all races, creeds and backgrounds, said festival co-Executive Producer, David Carroll. "Our aim is to provide a platform for Black artists to tell these stories to a broad audience. Nicely Theatre Group is proud to collaborate with Ghostlight Productions in this effort. We think we have created something special that people will really enjoy."
This year, the festival will feature artists from across the country, including special guests: Daniel J. Watts, actor and writer, known for playing Ike in Broadway's Tina: The Musical and as Samuel Seabury in Broadway's Hamilton; Sydney Morton, actress and dancer, known for her work in Netflix's She's Gotta Have It and Broadway's Motown; Douglas Lyons, a composer, lyricist and actor best known for his work in Broadway's Beautiful and Book of Mormon; This is Us actor, Niles Fitch; Lincoln Center performing artist, Jessica Care Moore; and Broadway's The Lion King actress, Nia Holloway.
The Obsidian Theatre Festival is presented free of charge to virtual theatergoers and will stream live from Youtube, Obsidian Theatre Festival's Facebook page and ObsidianFest.org. In lieu of admission, attendees can support one of these three charitable organizations: Black Theatre United, Detroit Public Schools Foundation and Project Art Detroit.