LET ME TALK MY DREAMS, A New Show About Margo Jones, Comes to Dallas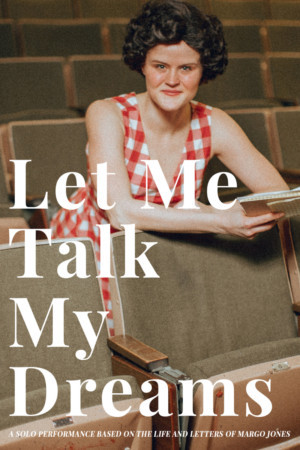 Let Me Talk My Dreams introduces audiences to Margo, the real life Dallas-based theatre legend and innovator. This one-woman show weaves Margo's own words and those of her loved ones to illuminate her passion, humor, and tornado-like energy. This engaging and interactive experience will give audiences a dynamic account of how Jones shaped Dallas theatrical history, as well as the history of theatre in America, all while witnessing the private struggles she hid behind her invincible smile.
"Margo is someone who, to this day, can put you under her spell, and that's exactly what happened to me," says Hagedorn, who started this project over a year ago. "In the 1940s, she dared to start a movement. She dared to dream big. She dared to put her dreams into action. And now more than ever, it's important to hear about a powerful woman leading a groundbreaking theatre especially when the ratio of women to men in prominent leadership positions in American theatre is still far from balanced."
Hagedorn knew that Margo's story had to be told. Better yet, Let Me Talk My Dreams premieres in the place where it all started, Margo Jones Theatre in Fair Park. Hagedorn aims to "give audiences an experience to meet and understand this strong, innovating, confident yet lonely, heartbroken and imperfect woman and hopes it will inspire more people to put their dreams into action."
In addition to writing Let Me Talk My Dreams, Hagedorn, a recent graduate of Southern Methodist University Meadows School of the Arts Masters in Acting program, will also be playing the role of Margo. Filling out the creative team is Amelia Bransky (DTC: Frankenstein; STT: Empathitrax) designing sets and costumes, and Jocelyn Girigorie (WaterTower: Hit the Wall; Stage West: A Funny Thing...New York City; SMU: Alcina) designing lights. Josh Kumler, of the inspired local politics show Bar Politics, will direct.
Let Me Talk My Dreams opens on Thursday, May 24 and runs through Monday, May 28. All performances will take place at The Margo Jones Theatre (located in the Magnolia Lounge) at Fair Park, 1121 First Avenue, Dallas TX, 75210. Tickets to Let Me Talk My Dreams can be reserved online at www.LetMeTalkMyDreams.com and then purchased at the door with cash or card. Tickets can also be purchased at the box office, open one hour prior to curtain. The cost is $10.00.
Ana Hagedorn (Margo Jones) is excited to bring Margo's story to the stage. Favorite credits include A Christmas Carol (DTC), Inherit the Wind (DTC), Mary Stuart (SMU), and The Master Builder (Commonweal Theatre Company). In May 2018, she will graduate with her Masters in Acting from SMU. Ana specializes in the breath and body connection and recently spent time studying under voice masters, Catherine Fitzmaurice and Cynthia Bassham in England. She is the Communications Assistant at Second Thought Theatre helping with their season marketing and was the producer for Empathitrax. Ana is represented by Grogan Management, LLC. She wants to send a special thanks to Judy Jones, Margo's niece, who has allowed her an all access pass to Margo! anahagedorn.com
Joshua Kumler (Director) is the creator and host of the Miseducation of Dallas County, the podcast of the Commit Partnership. For two years, he was the host and producer of Bar Politics, a monthly performance series on Dallas politics. He has acted in theaters throughout the Metroplex, including Casa Manana, Kitchen Dog, and Amphibian Stage. He is a proud member of the SMU Theatre Studies class of 2014.
Kendra Emmett (Stage Manager) is brand new to Dallas and recently stage managed Empathitrax at Second Thought Theatre. Kendra was the Stage Manager and Tour Manager for The Taming of the Shrew and Shakespeare's Greatest Hits in the Texas Shakespeare Festival 2017 Roadshow. Before landing in Texas, she was the Assistant Tour Manager and Understudy for the 2017-18 Wicked Folly Tour and Assistant Tour Manager and Swing/Understudy for the American Shakespeare Center's 2016-17 Hungry Hearts Tour, national tours based out of Staunton, Virginia. Favorite past credits include Fan and Mrs. Cratchit in A Christmas Carol and Julia (swing) in The Two Gentlemen of Verona at the American Shakespeare Center; Imogen (understudy) in Cymbeline with Sweet Wag Shakespeare in Staunton; and stage manager and dramaturg for Minnetrista's Faeries, Sprites and Lights in Muncie, Indiana. She holds a Master's Degree in Shakespeare and Performance from Mary Baldwin University and a Bachelor's Degree in Theatre from Indiana Wesleyan University. She is on the Board of Directors of Hoosier Shakes in Marion, Indiana.
Jocelyn Girigoire (Lighting Designer) is excited to collaborate with this creative team for the debut of Let Me Talk My Dreams. She is a 2018 MFA Stage Design Candidate at Southern Methodist University (SMU). Recent design credits include The Adding Machine at Theatre Three Dallas, A Funny Thing Happened... at Stage West Theatre and Alcina at SMU. Upcoming projects include Enemies/People at Second Thought Theatre, where she will be serving as scenic designer. jocelyngirigorie.com
Amelia Bransky (Scenic and Costume Designer) is a scenic and costume designer and will be graduating from SMU with her MFA in Stage Design in May 2018. She recently designed the sets for Frankenstein at the Tony Award-winning Dallas Theatre Center and for Empathitrax at Second Thought Theatre. She has designed in Dallas, New York, and California. Selected credits include Birthday Candles (Chautauqua Theatre Company), Rosencrantz and Guildenstern are Dead (SMU), Iphigenia (SMU), Mary Stuart (SMU), and Building the Wall (Chautauqua Theatre Company). ameliabransky.com
Margo Jones Theatre at Fair Park
1121 First Avenue
Dallas TX, 75210
More Hot Stories For You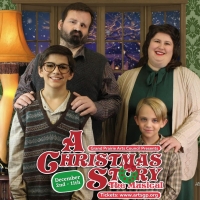 Grand Prairie Arts Council to Present A CHRISTMAS STORY THE MUSICAL in December

November 25, 2022

The Grand Prairie Arts Council will present A CHRISTMAS STORY THE MUSICAL, with music and lyrics by Benj Pasek and Justin Paul, book by Joseph Robinette, and direction by Kevin Velasquez. The show runs December 2 - 11, 2022, at the Uptown Theater.
---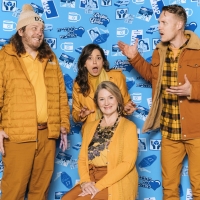 Stage West Presents The Holiday Charmer HANDLE WITH CARE, By Jason Odell Williams

November 23, 2022

How does someone cope with the loss (literally) of a much-loved relative on Christmas Eve, in a country where she doesn't speak the language?  Maybe life, or perhaps Fate, has a few surprises in store, in Jason Odell Williams' sweetly funny Handle with Care, which begins a 5-week regional premiere run Thursday, December 8.
---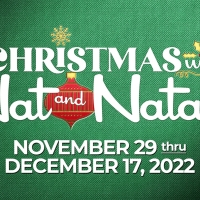 Casa Mañana's Reid Cabaret Theatre to Present CHRISTMAS WITH NAT AND NATALIE This Holiday Season

November 23, 2022

Casa Mañana's Reid Cabaret Theatre has completed phase 1 of its renovations and is thrilled to welcome patrons this holiday season. Christmas with Nat and Natalie features the music of the iconic father-daughter duo and will be the first show in the newly remodeled space.
---
Dallas Black Dance Theatre Presents BLACK ON BLACK Holiday Performances and Celebration

November 23, 2022

Dallas Black Dance Theatre (DBDT) presents the 13th annual Black on Black series. These performances showcase the choreographic skills of DBDT dancers and DBDT: Encore!  company members as they create works for their peers to perform in the intimate setting of the DBDT studios.
---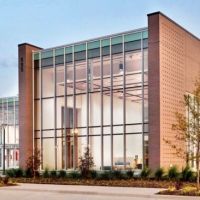 Coppell Arts Center Named Best Live Theatre Venue In DFW; Arts Center Takes Gold Medal In Dallas Morning News People's Choice Awards

November 22, 2022

Coppell Arts Center has been selected as Best Live Theatre Venue in DFW! After an incredible first year, the Coppell Arts Center was named the Gold Medal winner in the Dallas Morning News People's Choice Awards Best Live Theater Venue category.  
---