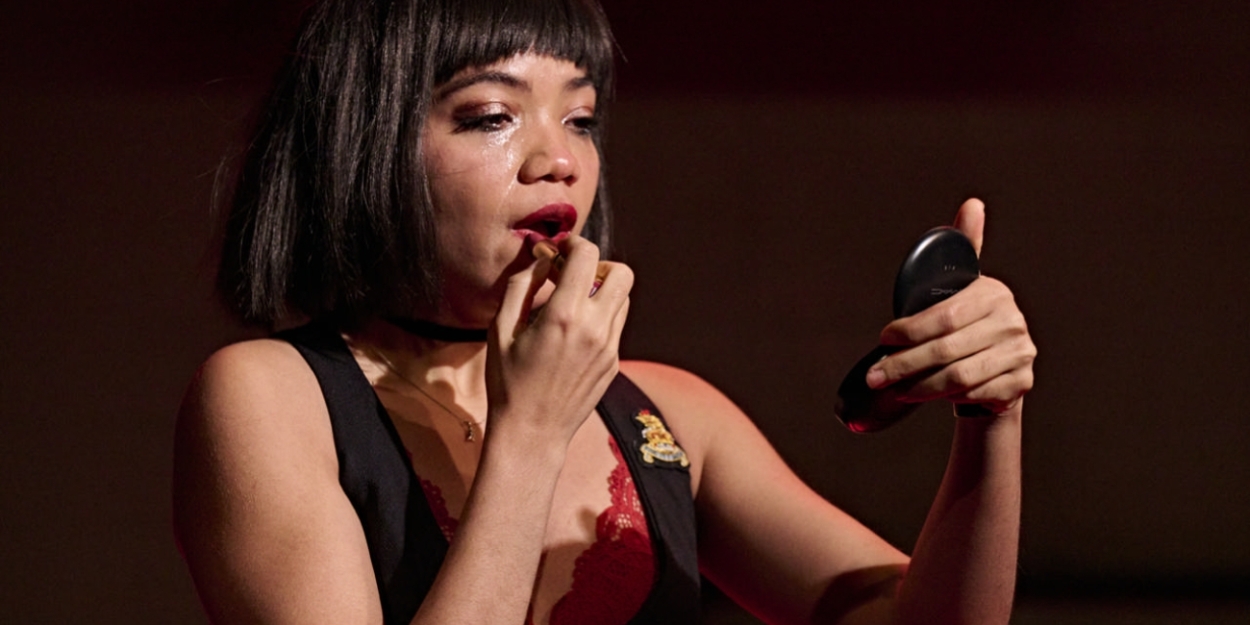 Review: QUEEN OF BASEL at TheaterWorks In Hartford
This strong production runs through February 26.
How one responds to Hilary Bettis' Queen of Basel may have much to do with one's opinion of its source material: August Strindberg's 1888 Miss Julie. Famed for its ground-breaking naturalism and its interrogation of class, and gender, Miss Julie is, for this reviewer, a piece that derives its interest largely from its place in theater history.
For playwrights, though, Strindberg's script provides an appealing vehicle for revision and updating: numerous such versions have been mounted, set at numerous historical turning points, with varying success. Queen of Basel doesn't quite manage to find an original and pressing context, and Bettis-clearly a gifted writer of dialogue-is, based on this play, not as gifted in terms of constructing a plot; unfortunately, she has this in common with Strindberg. However, her play is receiving an excellent production at TheaterWorks in Hartford, under the direction of Cristina Angeles. Due to strong performances from its three-person cast and the work of stunning designers, Queen of Basel manages to be riveting in the moment and thought-provoking, if not always in the best way, long after.
Bettis' play is set in Miami during its yearly Art Basel, a celebration of Modern and contemporary art from five continents, shown during the course of a week at an enormous convention center. Those who come from all over the world as viewers are Bettis' version of Strindberg's aristocracy, and the workers who serve the wealthy at their soirees are attempting to climb up from the lower class. Julie, through her father, is a member of the former, and Christine, an immigrant waitress, and her fiancée, John, an Uber driver with dreams, represent the latter. The action of the play concerns each one's fight for survival-not in Strindberg's literal sense, but in the more figurative sense of slaying the demons in their pasts, in themselves, and in each other, demons that could destroy their self-esteem and autonomy.
We first meet Julie, daughter of the hotel magnate who is hosting an Art Basel bacchanal, as she is being guided, or dragged, into a storage kitchen by waitress Christine, who has accidently spilled gin all over Julie's designer gown. The two women apologize to each other, and Julie clumsily attempts to erase the class chasm between them until John arrives, at Christine's behest, to take Julie home before the disheveled trophy lands in the tabloids. With John's appearance, the action transforms into a triangle: an unsteady, untrustworthy, and exciting configuration in drama.
Since Christine must leave to work for long stretches, this potentially interesting triangle becomes, as in Strindberg's play, mostly a two-person battle between John and Julie, fueled by numerous motivations. Because of Bettis' writing, they hit the issues of class, ethnicity, and gender too hard, and one also wonders why John stays around, especially since he tells Julie early and often that his car-his "livelihood"-will be towed unless she gets in it. However, even as we watch the proverbial guns on the mantlepiece get put there, due to the performances, we can't look away.
Christine Spang is a volatile, alluring, and appropriately untrustworthy Julie. Tall and charismatic, Spang commands the stage even when her Julie allows us, and very occasionally John, to see her false bravery beginning to shred. One wishes director Cristina Angeles had guided Spang towards more nuance, especially in terms of voice; Julie should have the quality of a panther, alternately creeping up on her prey in silence, and pouncing; Angeles seems to have forgotten how frightening an intentionally quiet tone can be. However, Spang's take on the character is believable and fascinating.
As John, Kelvin Grullon could use more of Spang's tension and volatility. Angeles' choice to have John play it cool much of the time adds some much-needed humor, and Grullon's suavity is appealing. Still, we should feel real danger crackle between these two, and instead we never quite believe that John is not only a match for Julie but potentially a man who can and would take her down, in more ways than one.
Despite her shorter stage time, Silvia Dionicio, as Christine, provides the true danger in this production. Some of this is in the writing, as Christine possesses the hardest-hitting and deepest internal and external conflicts. However, we feel the character's emotions most acutely because of Dionicio's bravura ability to hide them. Dionicio plays a Christine who is a cipher, even to John, and it is her ability to turn on a dime that finally gives the play its greatest power.
As is usually the case with TheaterWorks, the design elements are superb. Rodrigo Escalante's set design is the definition of realism: the moment we see this gray-hued, unused kitchen-a working sink, a filthy floor, and stacked boxes against every available wall space-we are drawn into the claustrophobic world of the play. Harry Nadel's costumes tell the story of each character flawlessly, especially in the case of Christine's uncomfortably tight, short, sexually degrading uniform. Emma Deane lights the action with precision, and the sound design, by Germán Martínez, keeps us aware of the party upstairs while never interfering with the actors' diction: a neat trick.
Though imperfect, Queen of Basel provides a compelling evening of theater, and audiences will be talking about each character's grief-driven struggles, and about various connections to our time, long after the lights come up.
Photo Credit: Mike Marques