Loose Canon at Eclipse Theatre
Dates

11/13/2020 - 12/13/2020

Theatre


915 Schrock Rd
Columbus,OH 43229
Facebook

Tickets Info

$0- $20.00
Phone: 6149875731




LOOSE CANON comedic satires written by Brian Reno & Gabriel Vega Weissman Loose Canon 6 short comedic satires by Brian Reno & Gabriel Vega WeissmanFrom Molire in IKEA to Chekhov in a Taco Bell, this series of short comedies satirizes the world of the American consumer in the style of canonical playwrights. This series of 6 short plays is a walk through historyif history were a strip mall.Sunday shows are pay what you can/donation based. To take advantage, use promo code SUNDAY and apply whatever payment you'd like, via the donation option.

News About Loose Canon at Eclipse Theatre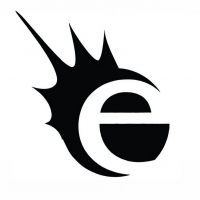 Eclipse Theatre Company Announces 2020 Season Will Feature The Visionary Works Of Playwright Caryl Churchill
September 25, 2019
Chicago's Eclipse Theatre Company, the only theatre company in the Midwest to focus on a single playwright each season, has announced they will feature the innovative works of Caryl Churchill for the 2020 Season. Eclipse plans to explore the range of Ms. Churchill's canon with three full productions, readings, and public events focused on the playwright and her works.