Photos: First look at Little Theatre Off Broadway's MURDER INN
Murder Inn will run from Mar. 10 - 26, 2023
by

Jerri Shafer
Mar. 09, 2023
Murder Inn is set in New England, at the Barnsley Inn, a dilapidated eighteenth-century inn, which is supposedly haunted by Marco, a knife-throwing poltergeist. A group of tourists, on a tour - Ghosts and Ghouls of New England - is forced, by a storm, to make an unscheduled stop at the Barnsley.
By Howard Voland and Keith McGregor, Director - Donnie Lockwood, Cast: Tay Lehotay, Carol Hayward, Dorothy Michalski, Colleen Underwood, Dana Ernest, Dana Bauman, Beth Connell, David Hanggi, Mark Dubovec, Joan Fishel, Rosemary Cullison, Jimmy Greenia
Performances run Mar. 10 - 26, 2023 at Little Theatre Off Broadway, 3981 Broadway, Grove City, Ohio 43123. Order Reserved Seating Tickets at the link: https://www.showtix4u.com/event-details/70961
Check out the first look below!
Photo Credit: Jerri Shafer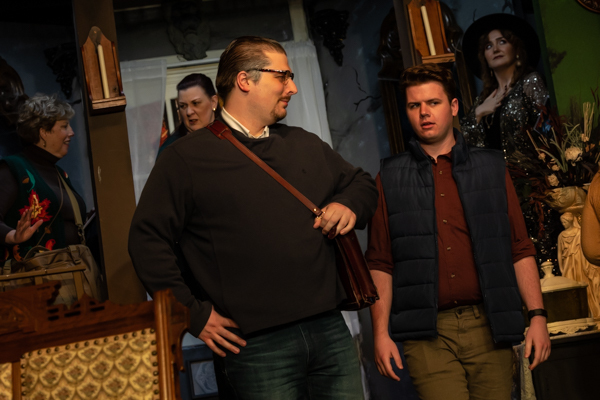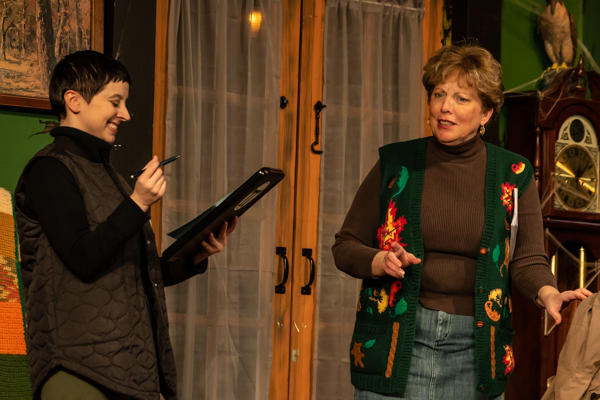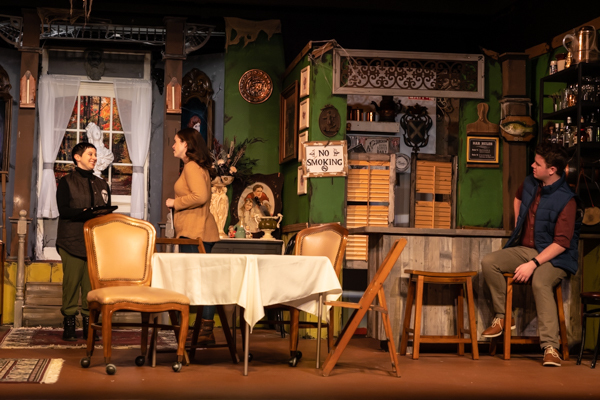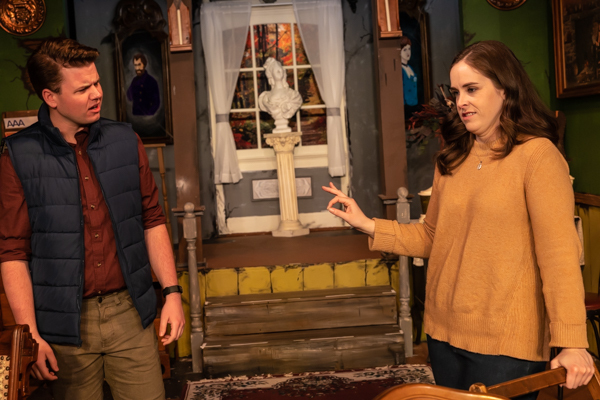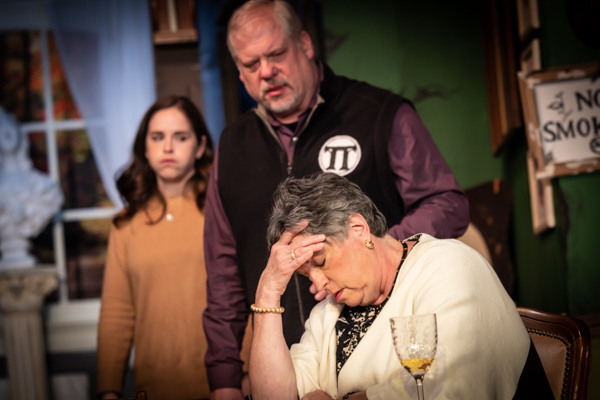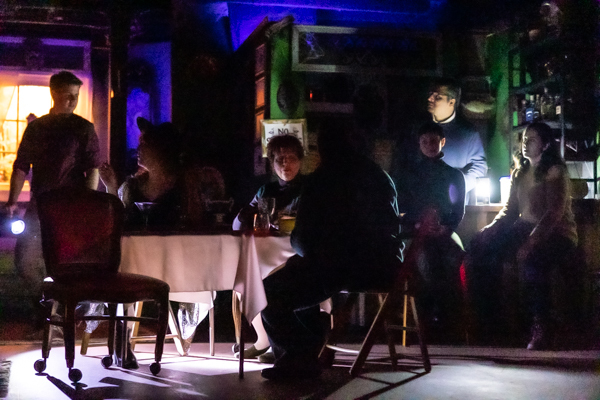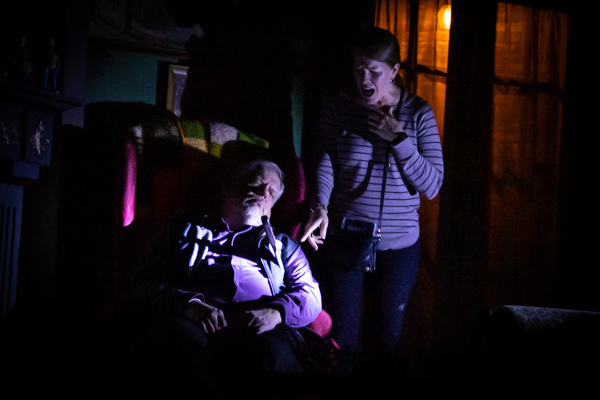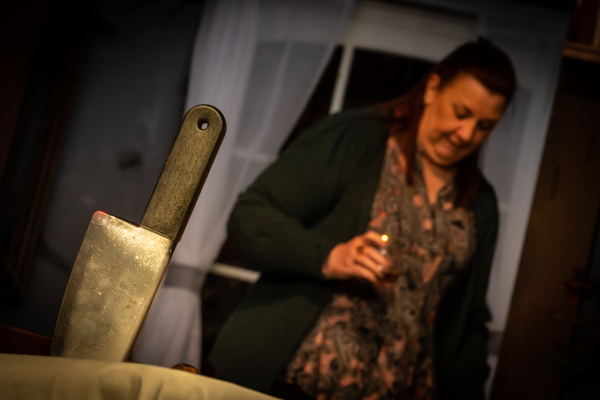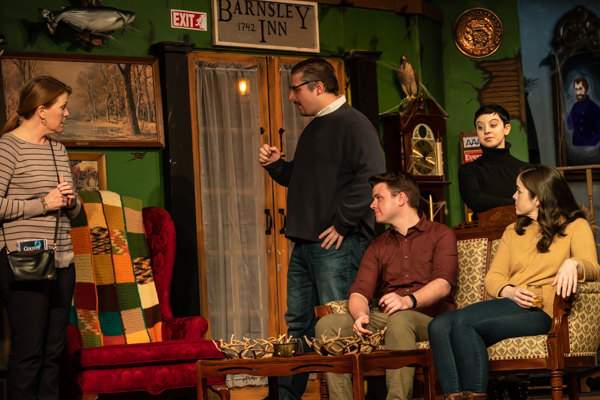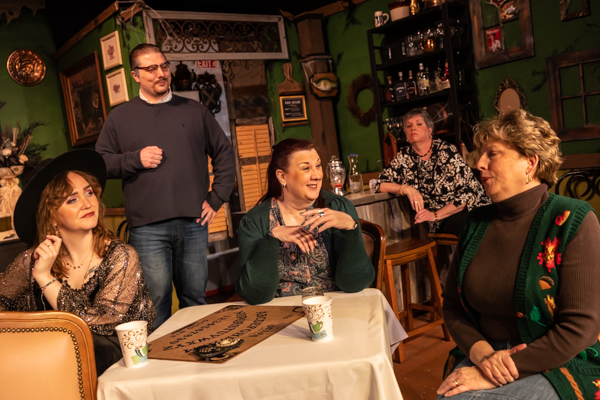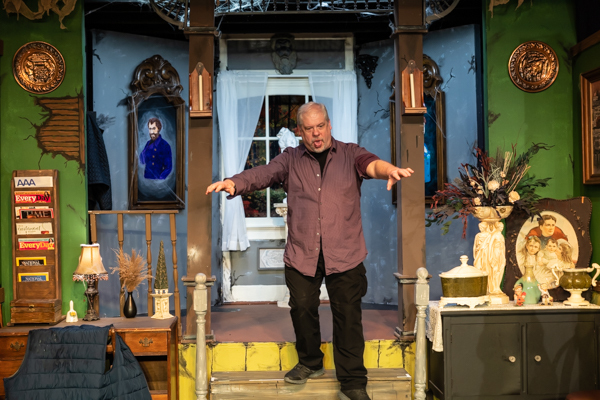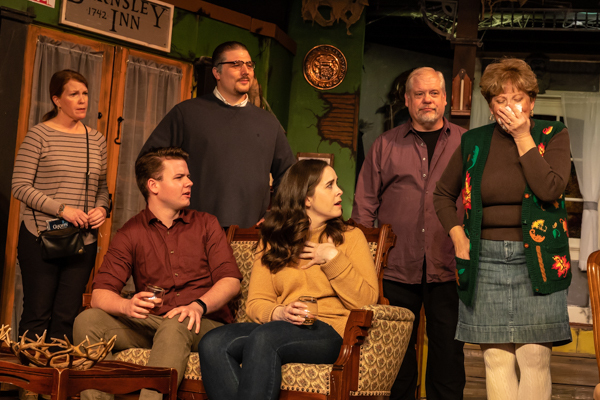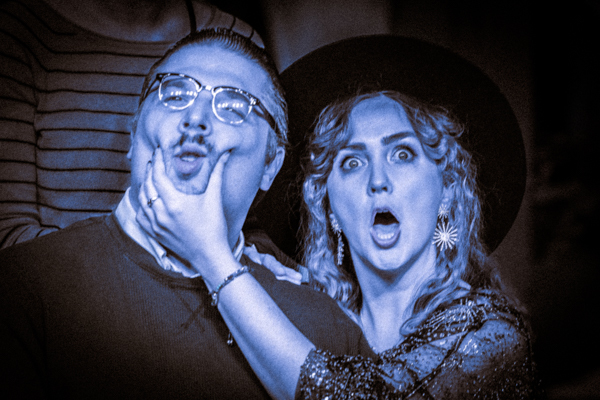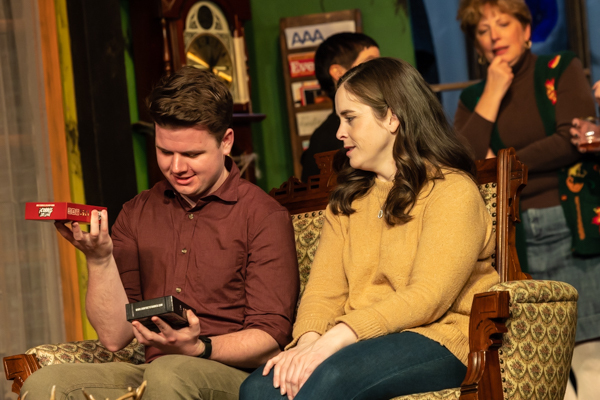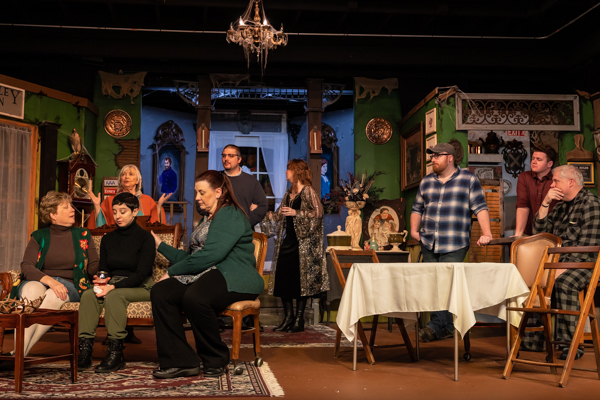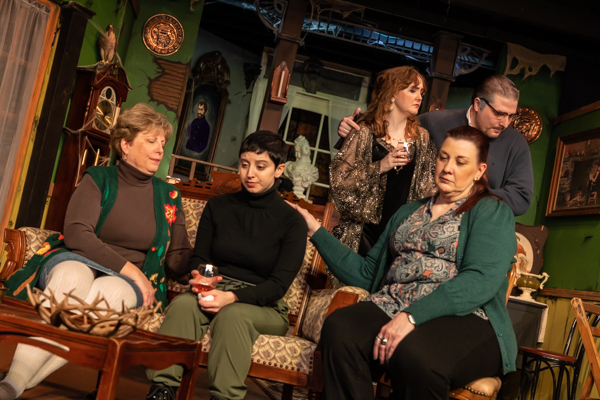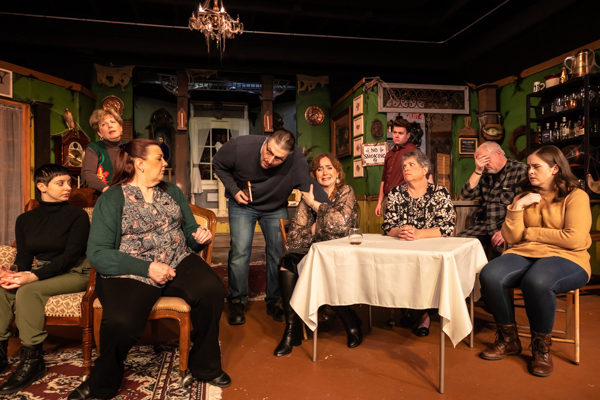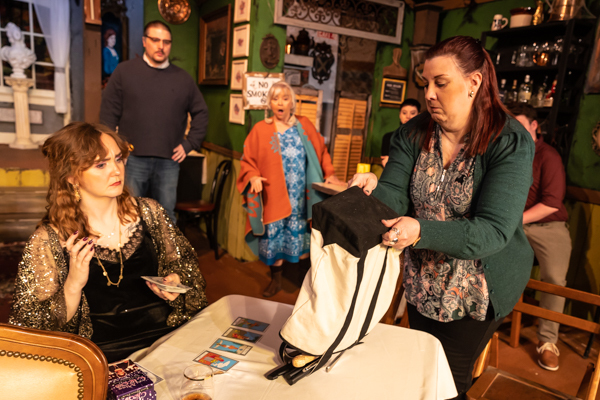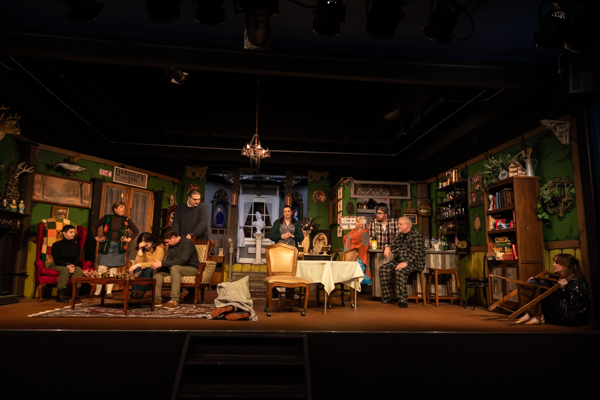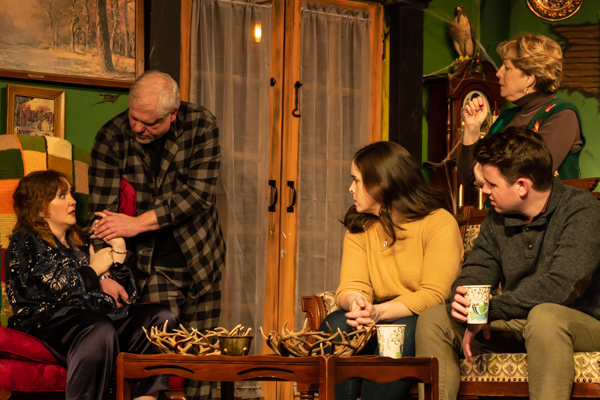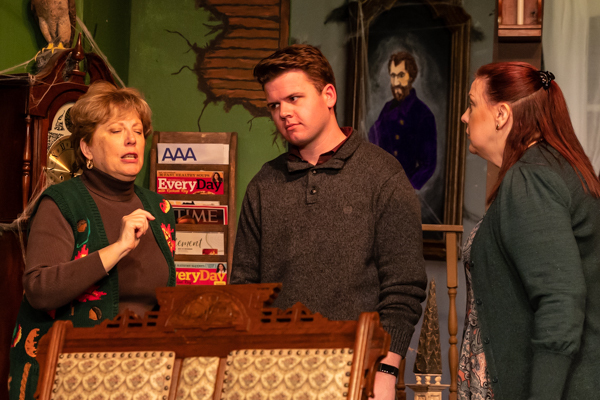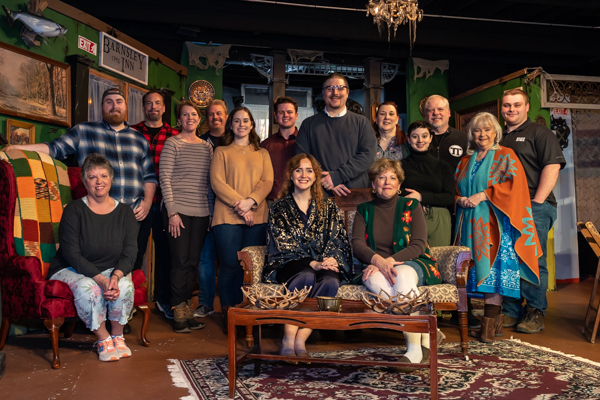 Jerri has loved taking photos all her life and was always the one in the family who took everyone's picture. After her daughter was born, Jerri started scrapbooking and she became interested ... (read more about this author)
Photos: First look at Aethereal Jest Arts Council's Community Theatre Triple Feature - Volume One

March 23, 2023

This production functions as a mini-theatre festival and is comprised of three one-act plays with two fifteen-minute intermissions. Co-directed by Brian A. Palmer and Bethany Schoeff, Performances run March 24 - April 2, 2023 at the Columbus Performing Arts Center, 549 Franklin Avenue, Columbus, OH 43215. For tickets or more information, visit: https://www.aetherealjest.com/community-theatre-triple-feature---volume-one.html
---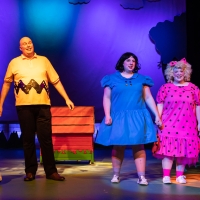 Photos: First look at Ohio University Lancaster Theatre Department's YOU'RE A GOOD MAN CHARLIE BROWN (REVISED) THE BROADWAY MUSICAL

March 22, 2023

Charlie Brown and the entire Peanuts gang explore life's great questions as they play baseball, struggle with homework, sing songs, swoon over their crushes, and celebrate the joy of friendship. Based on The Comic Strip Peanuts by Charles M. Schulz, Book, Music and Lyrics by Clark Gesner, Additional Dialogue by Michael Mayer, Additional Music and Lyrics by Andrew Lippa. Performances are Mar. 23- 26, 2023 at the Wagner Theatre | Brasee Hall, Ohio University Lancaster, 1570 Granville Pike Lancaster, OH 43130.   For tickets or more information, visit: https://www.ohio.edu/lancaster/current-students/theatre/upcoming-shows
---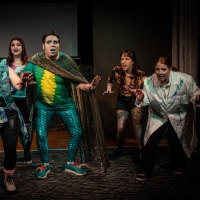 Photos: First look at CYCLODRAMA's TRIASSIC PARQ THE MUSICAL

March 21, 2023

Religion, identity, sex… and raptors! Triassic Parq is a raucous retelling of that famous dinosaur-themed film, this time seen from the dino's point of view. Chaos is unleashed on their not-so-prehistoric world when one dinosaur in a clan of females spontaneously turns male! This show does contain Adult content! Consider it Rated R! Book, Music and Lyrics by Marshall Pailet. Book and Lyrics by Bryce Norbitz and Steve Wargo. Directed & Music Direction by Josh Kaplonski, Cast: Velociraptor of Innocence - Kam McCluer​, Velociraptor of Faith - Sonny Panzica, T-Rex 2 - Jennifer Zwaap, T-Rex 1 - Emily Church​, Velociraptor of Science - Carolyn Cutri, Mime-a-saurus - Taylor Ervin Performances are March 24, 25, 31, April 1, 7, 8, 7:30pm at Club Diversity, 863 South High St. Columbus OH. For tickets or more information, visit: https://www.cyclodrama.com
---
Photos: First look at Pickerington Community Theatre's THE FOREIGNER

March 17, 2023

The scene is a fishing lodge in rural Georgia often visited by "Froggy" LeSueur, a British demolition expert who occasionally runs training sessions at a nearby army base. This time "Froggy" has brought along a friend, a pathologically shy young man named Charlie who is overcome with fear at the thought of making conversation with strangers. So "Froggy," before departing, tells all assembled that Charlie is from an exotic foreign country and speaks no English. Once alone the fun really begins, as Charlie overhears more than he should—the evil plans of a sinister, two-faced minister and his redneck associate; the fact that the minister's pretty fiancée is pregnant; and many other damaging revelations made with the thought that Charlie doesn't understand a word being said. That he does fuels the nonstop hilarity of the play. By Larry Shue, Directed by Coreen Janetzke, Cast; Charlie Baker: Todd Bernstein, Froggy Lasueur: Andrew Conway, Betty Meeks: Barbe Helwig, Catherine Simms: Jenny Small, Ellard (Elle) Simms: Raya Franklin, Reverend David Lee Marshall: Stephen Codling, Owen Musser: Scott Harvey Performances run March 17 - 26, 2023 at the Wigwam Theater 10190 Blacklick-Eastern Road, Pickerington, OH 43147. For tickets: http://pickeringtoncommunitytheatre.org/
---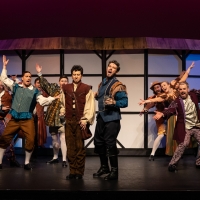 Photos: First look at Gallery Players' SOMETHING ROTTEN

March 16, 2023

Set in the 1590s, brothers Nick and Nigel Bottom are desperate to write a hit play but are stuck in the shadow of that Renaissance rock star known as "The Bard." When a local soothsayer foretells that the future of theatre involves singing, dancing and acting at the same time, Nick and Nigel set out to write the world's very first musical. But amidst the scandalous excitement of opening night, the Bottom Brothers realize that reaching the top means being true to thine own self, and all that jazz. Performances run Mar. 18 - Apr. 2, 2023. at Gallery Players, 1125 College Ave., Columbus, Ohio 43209. Please visit https://columbusjcc.org/something-rotten/ to get specific showtimes and purchase tickets.
---