Photo Coverage: First look at Columbus Immersive Theater's SPAMALOT: A SOCIALLY DISTANT CONCERT-ISH PRODUCTION
Live at the Garden Theater and streaming March 18th thru April 3rd
Monty Python's Spamalot is a musical comedy adapted from the 1975 film Monty Python and the Holy Grail. Like the motion picture, it is a highly irreverent parody of the Arthurian legend, but it differs from the film in many ways.
Spamalot: a socially distant concert-ish production is written by Eric Idle, Directed & Choreographed by Edward Carignan II, Associate Directed & Choreographed by Dionysia Williams. The cast includes: Amber Knicole - Lady of the Lake, Ariel Messeco - Sir Lancelot, Avery Bank - Ensemble, Cody Schmid - Sir Robin, Cody Westbrook - Herbert, Bill Goldsmith - Historian, Ian Charles - Ensemble, Joe Gallagher - Patsy, Jordan Stocksdale - King Arthur, Lauren Drexel - Ensemble, Luke Bovenizer - Sir Gallahad, Ryan Kopycinski - Sir Bedevere, Patrick Carmichael - Ensemble, Rachel Courtney - Ensemble, Dionysia Williams - Ensemble.
Performances are live and streaming March 18th thru April 3rd, 2020 at the Garden Theater, 1187 N High St, Columbus, OH 43201. For more information or to purchase tickets, visit: www.shortnorthstage.org
Check out a first look below!
Photo Credit: Jerri Shafer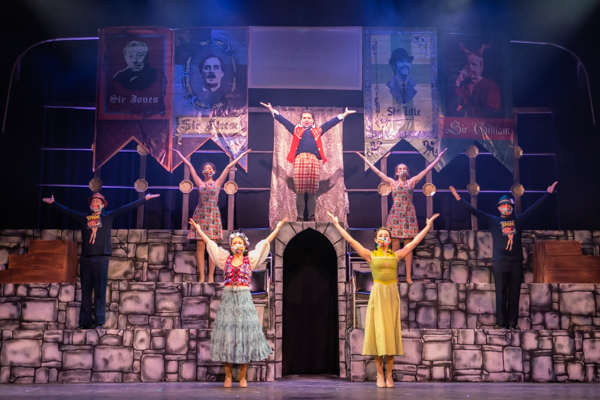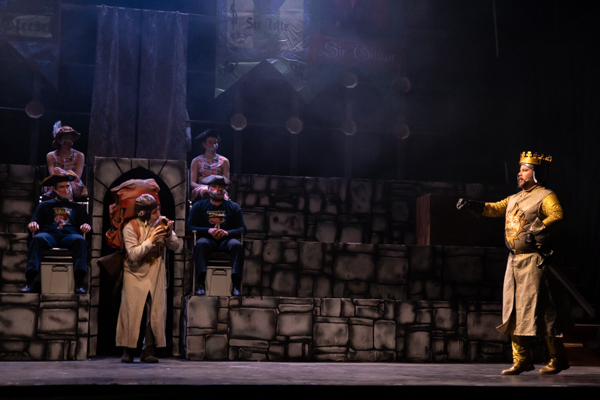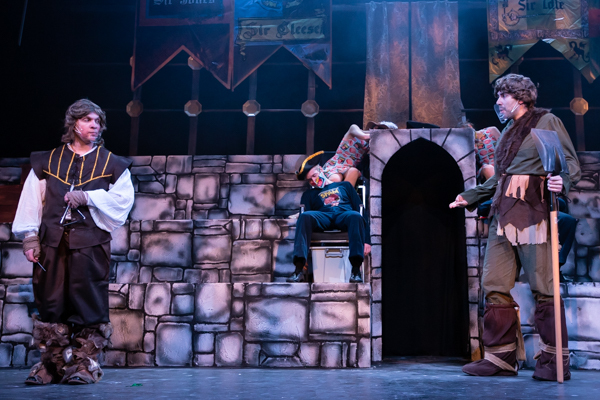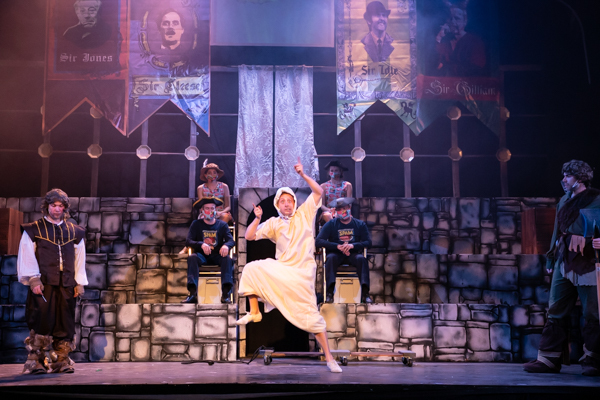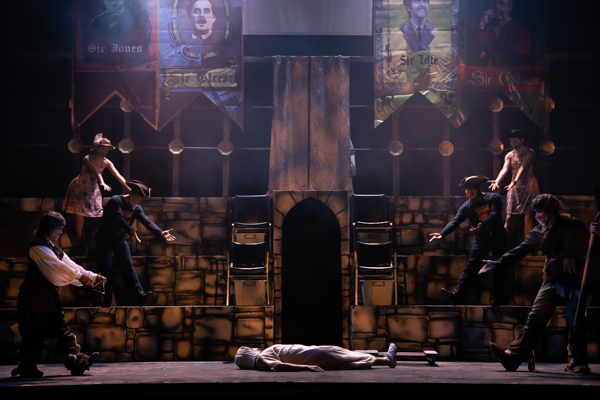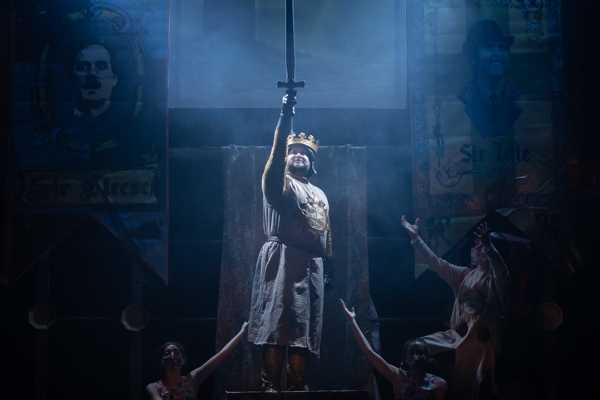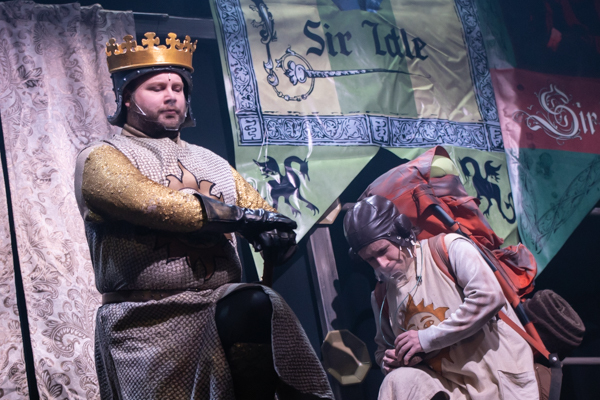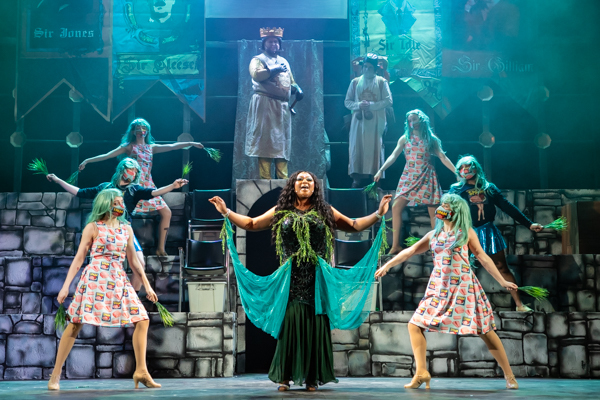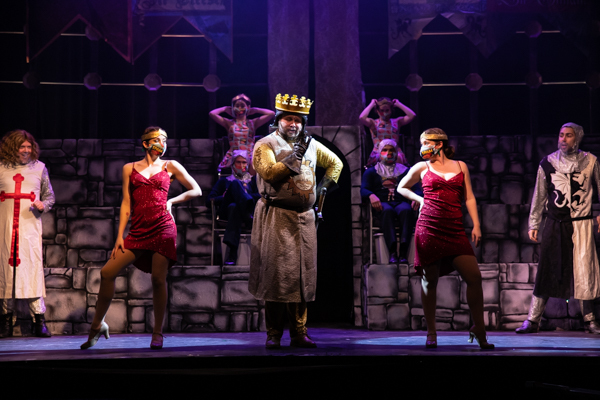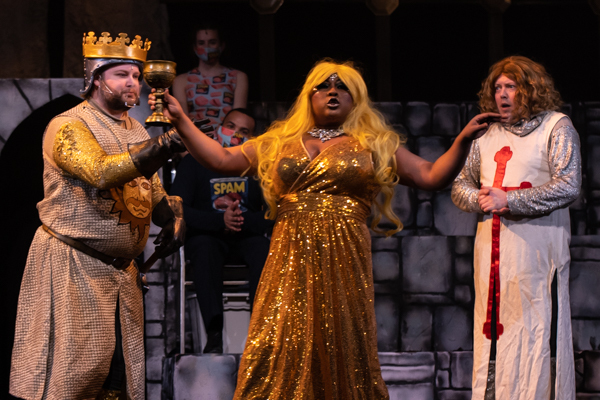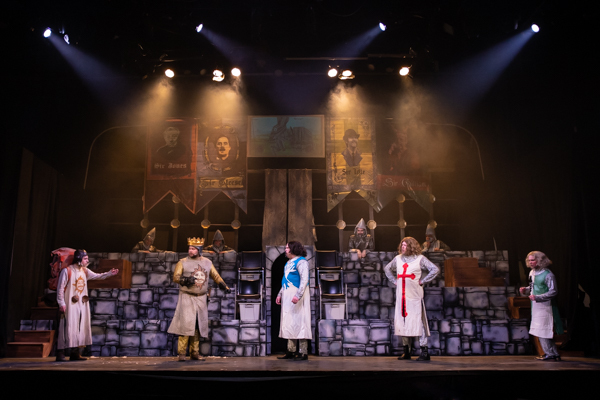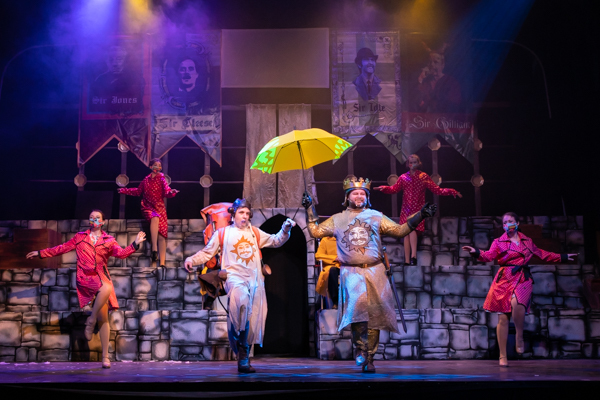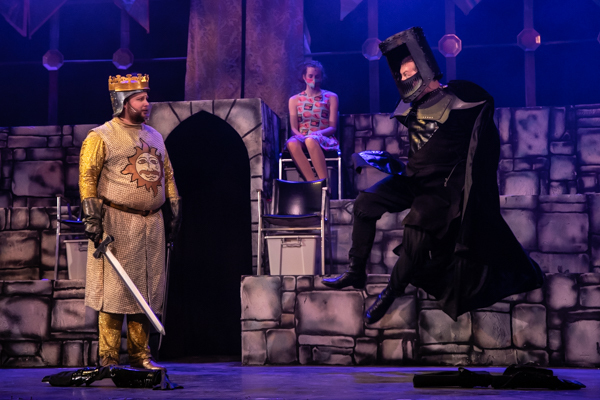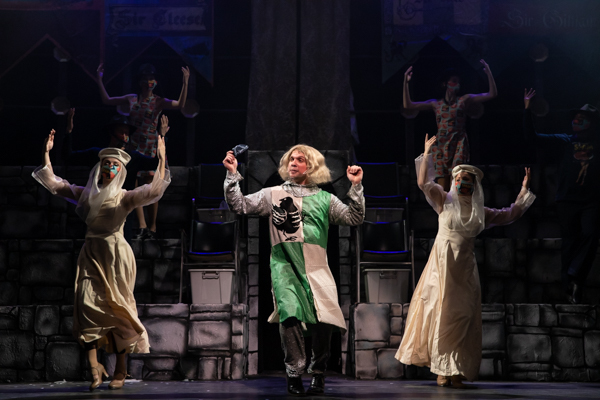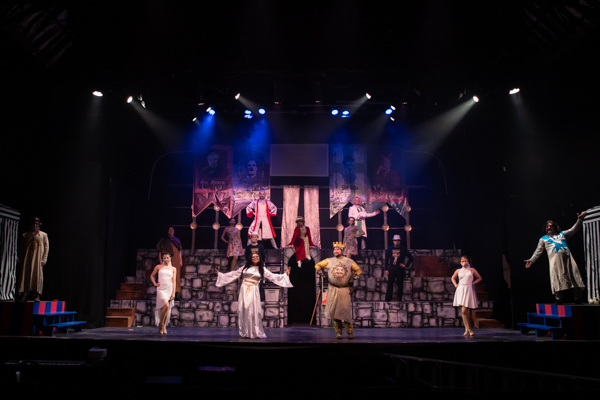 Jerri has loved taking photos all her life and was always the one in the family who took everyone's picture. After her daughter was born, Jerri started scrapbooking and she became interested ... (read more about this author)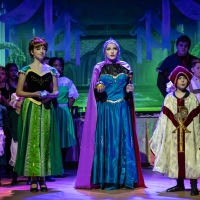 Photos: First look at Pickerington Community Theatre's FROZEN JR

December 1, 2022

A story of true love and acceptance between sisters, Disney Frozen Jr. expands upon the emotional relationship and journey between Princesses Anna and Elsa. When faced with danger, the two discover their hidden potential and the powerful bond of sisterhood. With a cast of beloved characters and loaded with magic, adventure, and plenty of humor, Disney Frozen Jr. is sure to thaw even the coldest heart! Performances run Dec. 2 - 11, 2022 at the Wigwam Theater 10190 Blacklick-Eastern Road, Pickerington, OH 43147. For tickets: http://pickeringtoncommunitytheatre.org/
---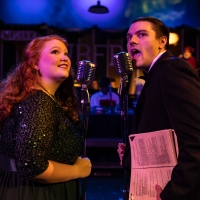 Photos: First look at Ohio University Lancaster Theatre Department's IT'S A WONDERFUL LIFE: A LIVE RADIO PLAY

November 30, 2022

Ohio University Lancaster Theatre, The Lancaster Playhouse, and Garret Players presents 'It's A Wonderful Life: A Live Radio Play.' Adapted by Joe Landry, Music by Kevin Connors. PLOT: This beloved American holiday classic comes to captivating life as a live 1940s radio broadcast. With the help of an ensemble that brings a few dozen characters to the stage, the story of idealistic George Bailey unfolds as he considers ending his life one fateful Christmas Eve. It's a Wonderful Life is based on the story, 'The Greatest Gift' by Philip Van Doren Stern, Produced by special arrangement with Playscripts, Inc. TICKETS, $10. https://commerce.cashnet.com/oul-theatre
---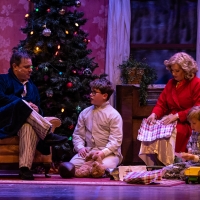 Photos: Inside MVAC & MTVarts' A CHRISTMAS STORY

November 29, 2022

A young boy named Ralphie Parker only wants one thing for Christmas: a Red Ryder BB gun. However, he is not sure he will ever make it to Christmas, between his brother Randy and the school bully Scut Farkus. Whenever he tells someone how much he wants it, he/she tells him that he will shoot his eye out and refuses to get it for him. Even a department store Santa Claus tells him the same thing. Upcoming Events for MTVarts and MVAC: 'A Night of One-Acts', January 13 - 15, 2023, at Warehouse 14. Paul Reiser: Live Stand Up Comedy, Fri 3/3/2023 8:00 PM, at The Knox Memorial Theater. Community Concert Association Divas 3, Sun 3/19/2023 7:30 PM, at the Knox Memorial Theater For tickets for upcoming events or more information, visit: https://mtvarts.com/ & https://www.mvac.org/events
---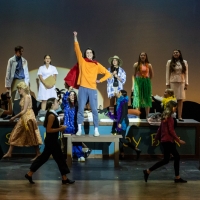 Photos: First look at Dublin Jerome High School's THE MUSICAL ADVENTURES OF FLAT STANLEY, JR.

November 17, 2022

Stanley Lambchop is your ordinary, everyday ten-year-old until the bulletin board on the wall above his bed comes loose and falls right on top of him! The next morning, Stanley wakes up flat. In a whirlwind musical travelogue, Stanley — the ultimate exchange student — scours the globe for a solution to his unusual problem. He's stamped, posted and sent from Hollywood to France to Honolulu and beyond. All this in an effort to become a three-dimensional boy once more. Book by Timothy Allen McDonald, Lyrics by Timothy Allen McDonald & Jonathan K. Waller, Music by Timothy Allen McDonald, Jonathan K. Waller, David Weinstein & Stephen Gabriel Performances run Nov 17 - 19, 2022, at Dublin Jerome High School, 8300 Hyland-Croy Rd, Dublin, OH 43016, For tickets call 614-718-8263 or visit: https://www.showtix4u.com/event-details/67801
---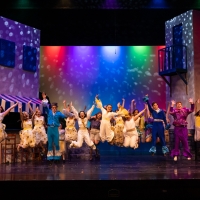 Photos: First look at New Albany High School Theatre's MAMMA MIA!

November 16, 2022

The New Albany High School Theatre Department is excited to announce Mamma Mia! as its fall musical. In Mamma Mia!, ABBA's timeless hits are woven into the hilarious story of a young woman's search for her birth father. With non-stop laughs and explosive dance numbers, Mamma Mia! is the ultimate feel-good show. Book by Catherine Johnson, Music and Lyrics by Benny Andersson, BJorn Ulvaeus and some songs with Stig Anderson. Directed by Elliott Lemberg. Choreography by Broadway Bound Dance Centre. New Albany High School Theatre presents Mamma Mia! to be performed Nov 17 - 19, 2022, at the Jeanne B. McCoy Community Center for the Arts. 100 E Dublin Granville Rd, New Albany, OH 43054 170 E Dublin Granville Rd, New Albany, OH 43054 Purchase tickets: https://my.cbusarts.com/overview/4661
---