Cincinnati Interviews
The latest interviews about live + streaming theatre in Cincinnati.
Maggie Bera of ACTOR AESTHETIC Talks Building Community in the Arts and Growing in Your Craft During COVID-19 Pandemic
by Anne Simendinger - August 18, 2020
, Cincinnati
To find out how and why Bera started Actor Aesthetic, what she's been up to in quarantine, how you can join in on the fun and better your craft during this time, and much more fun, check out the Q&A below!...
Ben Lipitz of THE LION KING at Aronoff Center
by Anne Simendinger - January 31, 2020
, Cincinnati
...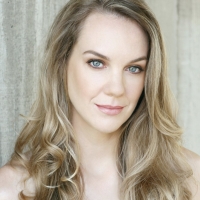 Analisa Leaming Talks HELLO, DOLLY! On Tour
by Anne Simendinger - December 10, 2019
, Cincinnati
Analisa Leaming has been traveling the country the past year with 'ribbons down her back' as Irene Malloy in the national tour of HELLO, DOLLY! Before taking HELLO, DOLLY! on the road, Leaming understudied the role in the recent Broadway revival and celebrated 600 shows with the classic musical a fe...