Photo Flash: THE LADY DEMANDS SATISFACTION from Babes With Blades Theatre Company
Babes With Blades Theatre Company (BWBTC) starts its 21st Season with the world premiere of The Lady Demands Satisfaction, playing at City Lit Theater, 1020 W. Bryn Mawr Ave., July 21 - August 25. Winner of the most recent Joining Sword and Pen Competition, and developed in 2017-18 through BWBTC's Fighting Words Program, this play is written by Arthur M. Jolly, directed by Babes With Blades Theater Company Member Morgan Manasa with combat by Violence Designer and BWBTC Member Samantha Kaufman. Preview performances are Saturday, July 21 at 8 p.m., Sunday, July 22 at 3 p.m., Thursday, July 26 at 8 p.m. and Friday, July 27 at 8 p.m. Opening Night is Saturday, July 28 at 8 p.m. Regular performances are Thursdays - Saturdays at 8 p.m. and Sundays at 3 p.m. Preview tickets are $10, student and senior tickets are $15 and general admission are $25. Every show has limited tickets for Industry for $10, must present proof of theatre industry affiliation. Additional information and tickets are available now at BabesWithBlades.org.
In The Lady Demands Satisfaction, a young maiden, Trothe, learns that her entire inheritance will be forfeit to anyone that bests her in a duel. Trothe must turn to the finest blade anywhere, (luckily, her Aunt Theodosia) if she is to save her house and lands. In addition to her aunt, she is helped and hindered by two of her favorite servants - whose well-intentioned meddling could create an international incident when a famous German swordmeister arrives on the scene. True to farcical tradition, identities and intentions are mistaken, comedy and sword fighting ensue, and all get the just end they deserve (even if it's not the one the audience expects).
Check out photos of the company below:
Photo credit: Joe Mazza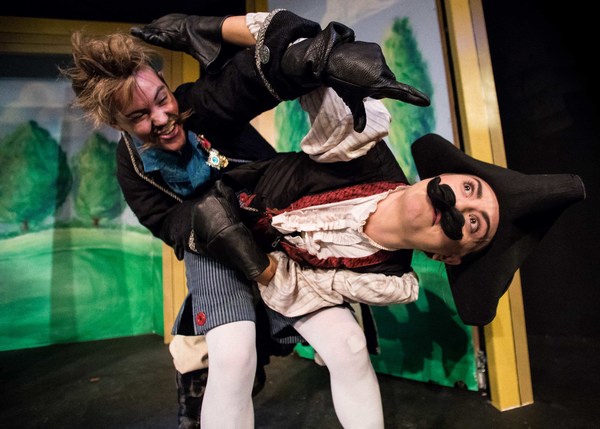 Amanda M. Forman and Ari Kraiman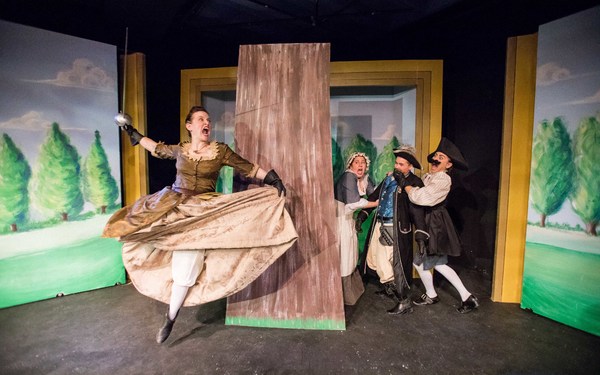 Megan Schemmel, Amanda M. Forman, Ari Kraiman and Kate Booth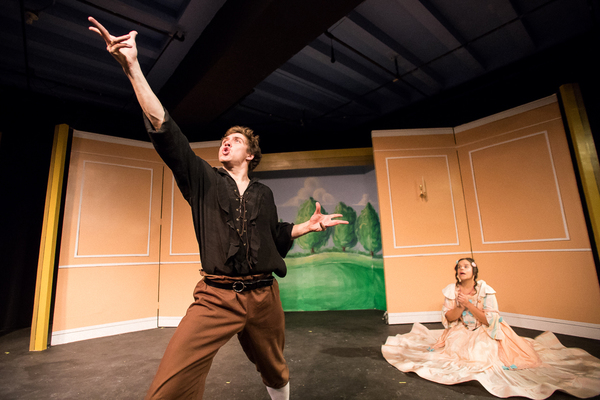 Felipe Carrasco and Deanalis Resto
More Hot Stories For You