Howard Brown Health Partners With Chicago Dancers United
Beginning immediately, Howard Brown Health will refer Chicago dance community members to primary care physicians, dentists, mental health professionals, and more.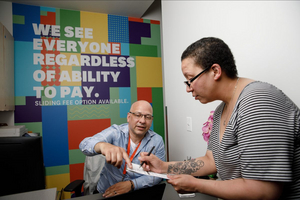 Howard Brown Health and Chicago Dancers United (CDU) have announced a partnership to improve healthcare outcomes for local dance community members. Through the partnership, Howard Brown will be the go-to referral source for dance industry professionals looking for quality healthcare services at little to no cost.

"Howard Brown is honored to provide new access points for healthcare services for the Chicago dance community, a talented and diverse group of local artists," said Channyn Parker, director of strategic partnerships at Howard Brown Health. "Supporting dance industry professionals is vital to reaching communities that may not have access to health insurance. We look forward to supporting Chicago's dance community through this partnership."

Beginning immediately, Howard Brown Health will refer Chicago dance community members to primary care physicians, dentists, mental health professionals, and more at its clinics for little to no cost. While individuals can make an appointment at any Howard Brown clinic, the partnership "clinic of choice" will be in Hyde Park at Howard Brown Health 55th Street, 1525 E. 55th St. For a full list of clinics, please visit www.howardbrown.org.

Dance industry professionals using Howard Brown's suite of services will be able to apply to The Dancers' Fund to have any medical appointment co-pays covered.

"This partnership with Howard Brown Health is going to allow Chicago Dancers United to connect our dance community to health services that may have been challenging to access previously," said CDU Board President Michael Anderson. "It's a game changer for CDU as we continue helping our dance community remain healthy."

Howard Brown Health provides full-spectrum HIV services, from screening and biomedical prevention interventions, to case management support and long-term care. More information is available at howardbrown.org.

Rooted in LGBTQ+ liberation, Howard Brown Health provides affirming healthcare and mobilizes for social justice. We are agents of change for individual wellbeing and community empowerment.

The mission of Chicago Dancers United is to foster the health and wellness of Chicago's professional dance community by providing financial support through The Dancers' Fund for preventative health care and critical medical needs. Anyone working in or retired from a professional capacity within Chicago's dance community-dancers, technical staff, administrators, choreographers, instructors, accompanists, and more-is eligible. Chicago Dancers United is supported, in part, by Chicago's Department of Cultural Affairs and Special Events, the Illinois Arts Council Agency, and the MacArthur Funds for Culture, Equity, and the Arts at the Richard H. Driehaus Foundation.
More Hot Stories For You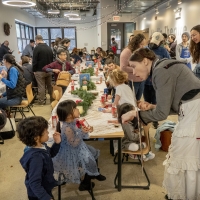 Photos: First Look at THE BEATRIX POTTER HOLIDAY TEA PARTY at Chicago Children's Theatre

November 29, 2022

See photos of Chicago Children's Theatre's popular holiday show, The Beatrix Potter Holiday Tea Party, returning for its seventh season, November 19-December 24, 2022. 
---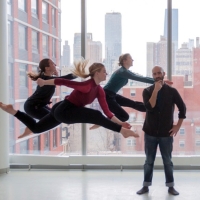 SYREN Modern Dance to Present Collaborative Piece TICKTOCK at Stony Brook University's Staller Center

November 29, 2022

SYREN Modern Dance, New York City based company co-founded by Lynn Peterson and Kate Sutter, will present a performance of Ticktock on November 30, 2022 at 7:30pm at Stony Brook University's Staller Center.
---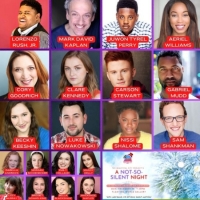 A NOT-SO-SILENT NIGHT, A Holiday Party Featuring An All-star Cast, to Raise Funds And Awareness For Season Of Concern

November 29, 2022

The Beautiful City Project has announced the cast of it's Holiday fundraising event A NOT-SO-SILENT NIGHT, with proceeds to benefit Season of Concern, an incredible Chicago organization dedicated to providing financial assistance to Chicagoland theater practitioners.
---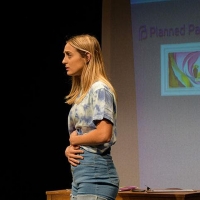 Artemisia Theatre to Present Planned Parenthood of Illinois Night at TITLE TEN

November 29, 2022

Artemisia Theatre will present Planned Parenthood of Illinois (PPIL) Night at Title Ten, Saturday, December 3 at Theater Wit.
---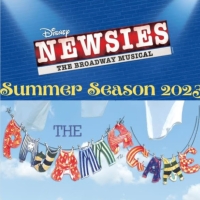 Summer Place Theatre Announces Directors For Its 2023 Season

November 28, 2022

Summer Place Theatre, Naperville's Community Theatre since 1966 has announced its directors for the 2023 Season!
---