BWW Review: Alvin Ailey American Dance Theater Energizes The 'Queen City'
Riveting, Breathtaking! A cultural phenomenon! Worthy of all the standing ovations it received! Yes, The Alvin Ailey American Dance Theater delivered one of the most spectacular dance masterpieces that I've ever witnessed. One of the dancers, Jacquelin Harris, is a Charlotte native. Blumenthal's Belk Theatre was packed (sold-out) with enthusiastic fans who eagerly awaited and showed their appreciation for each of the choreographed acts with thunderous applause. It has been six years since The Alvin Ailey dancers last appeared in Charlotte and I certainly hope that it will be sooner than that when they return! Two-days wasn't enough! Every performance was flawless! The dancers individually and collectively delivered passionate classical pirouettes infused with modern day cultural-rooted choreography that reminded me of a celebration of generational music evolutions. From jazz to gospel we experienced it all! The costumes were bursting with vibrant colors, representing various eras to include the classy roaring twenty frills, the shiny metallic apparel of the disco age (disco ball and all) and the shouting traditional trends of the "church" sisters, parasols included. From a playwright's perspective, the various set design enhanced the background, creating a jubilant atmosphere! From moonlit nights to electrifying night life, I was captivated! There were several acts of choreography separated by four intermissions. My favorite was "Revelation", choreographed by founder, Alvin Ailey himself, in 1960, with traditional gospel songs such as: I Been 'Buked, Wade in the Water, and Rocka My Soul in The Bosom of Abraham. What an exhilarating, toe-tapping, soulful presentation that was so inspirational! It reminded me of those strong, elderly women in that southern baptist church in Sugarland, Texas that planted my foundation. Ironically, Mr. Ailey is also a native of Texas, he was born in Rogers, Texas, 155 miles from my hometown.
For those who are not familiar with the history of Alvin Ailey American Dance Theater, it was founded in 1958, in New York City, it has been under the artistic direction of the great dancer/choreographer Judith Jamison and currently Robert Battle. Since its inception, more than 250 works by 100 choreographers have been a part of the company's repertory.
Alvin Ailey's commitment to excellence and love for the arts is certainly an enduring legacy that emits loud and clear in the rhythmic expressions of the skillful and passionate feet of its dancers! As you could see by the attendance and overwhelming response...Charlotte, North Carolina loves you!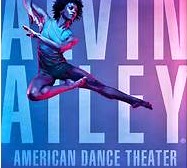 For More Information on the Alvin Ailey American Dance Theater visit website: AlvinAiley.org Facebook: AlvinAileyAmericanDanceTheater , Instagram: @alvinailey

Related Articles View More Charlotte

Stories

Shows