Review: CHICAGO at Fulton Theatre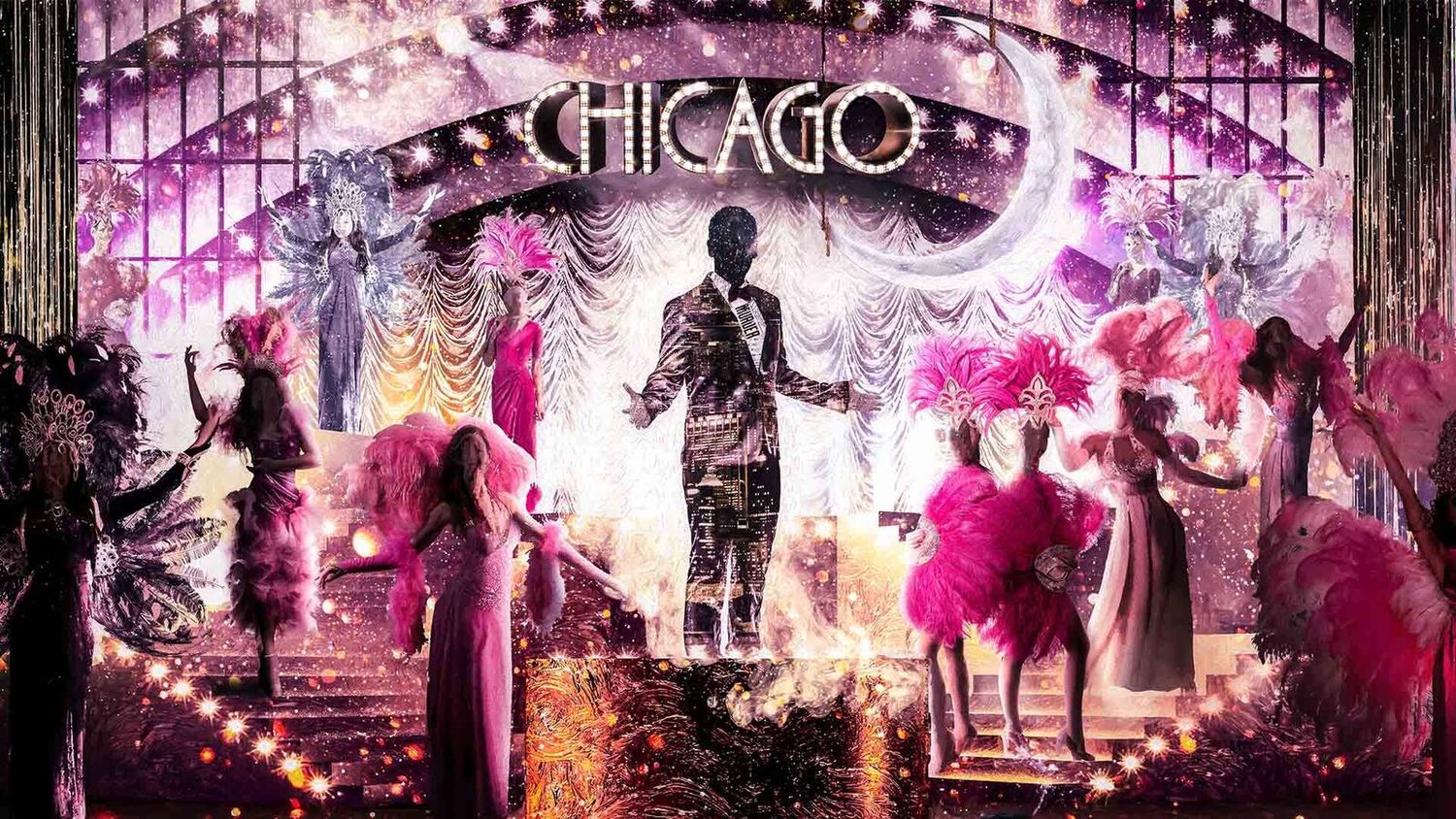 The Fulton Theatre's production of Chicago could best be described as a marathon of spectacle. Scene after scene, song after song, dance after dance, this production continuously surprised and impressed. This is a show that knows how to give 'em the ol' razzle-dazzle.
There is a good reason why Chicago is both the second longest running Broadway show of all time, and a Best Picture Academy Award Winner. When done right, the show fires on all cylinders- song, dance and script all come together to tell a non-traditional, but compelling story with a theme of "nice guys (and girls) finish last".
Set during the Jazz Age, it tells the story of Roxie Hart, an attention-starved, former chorus girl who breaks up with her lover by pumping him full of lead. Though she attempts to get her sad sack husband to take the fall, she is arrested and sent to jail where she could possibly face a hanging.
Hart is played, expertly, by Jessica Lee Goldyn. Goldyn is a gifted performer who is the rare quadruple threat-she can sing, dance, act, and impressively cry on command. I admire her ability to make a sociopath so likeable. Part of her charm is her extremely expressive face. Goldlyn silently conveys the entire emotional spectrum.
Helping Roxie escape the noose is shyster attorney, Billy Flynn, played by Travis Taylor. Taylor has a voice that is both melodious and bellowing. He sounds like he is singing, even when talking. This is a very effective attribute for a character who needs to be smooth as silk. Taylor easily fits that bill.
Heather Parcells plays Velma Kelly, the third side of the Chicago's triangle of depravity. Kelly is another prisoner with a show biz past and a taste for blood. At first, she wants nothing to do with Roxie, but soon changes her mind when the new woman starts stealing all of her publicity and notoriety. Parcells plays Velma a little bit rougher than Roxie. Her dancing is sharp and forceful, and her singing voice is energetic and crisp. It is a good way to differentiate the two, who otherwise have a lot in common.
The supporting players are flawlessly cast. Tarra Jones Carter, D. Hoffer, and Randall Frizado are all immensely talented. Amazingly, each of them command a solo number that can easily be described as a showstopper.
Marc Robbins's talents as director are only matched by those as choreographer. The numbers in this show, especially those involving the gifted ensemble were electrifying. It is one thing to master a particular style of dance (like the tap of 42nd Street), but it is a much more impressive feat to skillfully incorporate so many diverse types of movement, like jazz, acrobatics, and ballet, within the same show. Robbins's' choreography is inspired by, but never copied from, the work of Bob Fosse. In fact, a throwaway line about the validity of "jazz hands" got an appreciative chuckle from the audience.
The technical details of this show were just as impressive as the talent. Sets were large, looming, and featured many different levels including spiral staircases and onstage platforms for the band. The inclusion of the band right on stage gave the show a sense of immediacy and realness. Kudos, especially to keyboardists, Jason Wetzel and Jonathan Lefever who were doing a lot more to the ivories than merely tickling them.
I would be remiss if I did not recognize lighting designer, Paul Black and his crew. Often, I don't have anything specific to say about lighting in my reviews. However, Black put substantial time, thought, and effort into every aspect of lighting the show. Special touches like the red bulbs in the theater sconces, punctuated strobes, and characters' names in lights all greatly enhance the atmosphere and story.
The program also lists the specific contributions of a company named "2 Ring Circus". I will not spoil the fun to describe some of their nifty effects, but instead, will just leave you hanging in anticipation.
The Fulton's Chicago is sexy and sultry. It is going to get you hot and bothered. So much so that exit doors were opened during intermission to cool down both actors and audience. Get tickets soon for great dancing, strong singing, a compelling story, and all that jazz.
Chicago runs through February 17th. Tickets and more information can be found here.