Trip Kennedy at MetropolitanZoom
Dates

2/27/2021 at 12:00 AM

Theatre






MetropolitanZoom will present TRIP KENNEDY in a live premium virtual venue experience, with full service, including pre-show entertainment and meet and greet at the end of the show. The virtual event will take place on FEB27th at 7pm.

"Join me, Trip Kennedy for another deep delve into all things Mel Brooks--This time--Miscast, Backwards, and Bent! As I take you on a DragQueen in Quarantine salute to the Divas of MEL: Lily Von Shtupp (I'm Tired), Frau Blucher (He Vas My Boyfriend), Inga (Roll in the Hay), Elizabeth Benning (Please Don't Touch Me/Surprise/Deep Love), and of course: Ulla Inka Hanson Benson Yanson Tallen Hallen Swadon Swanson (If You Got It Flaunt It). Camp is alive and well and living on ZOOM!

Be sure to sign up for the VIP ROOM --where I will happily share my encyclopedic knowledge of all things: Mel Brooks!"

For more information visit: https://metropolitanzoom.com/

News About Trip Kennedy at MetropolitanZoom
MetropolitanZoom Presents One Year Anniversary Show
April 02, 2021
MetropolitanZoom is presenting their free One Year Anniversary Show, on Sunday, April 11 at 9 PM Eastern / 6 PM Pacific.  Say hello on the MetZoom platform to and your favorite artists that you've purchased tickets to see.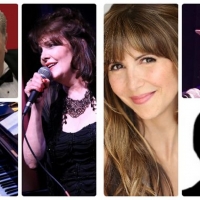 PIANO BAR LIVE! Presents Pamela Clay, Trip Kennedy, Gina Milo, Tracy Stark and More
February 22, 2021
Featuring new performers with every show, the weekly, award-winning Piano Bar Live! will stream this Tuesday, February 23 at 7:15 pm ET, with host Scott Barbarino and guests Pamela Clay, Trip Kennedy, Gina Milo and Tracy Stark, plus Mystery Guests and MORE!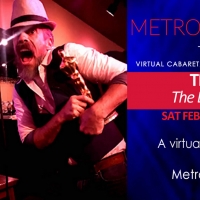 MetropolitanZoom Presents Trip Kennedy
February 22, 2021
MetropolitanZoom will present TRIP KENNEDY in a live premium virtual venue experience, with full service, including pre-show entertainment and meet and greet at the end of the show. The virtual event will take place on Feb 27th at 7pm.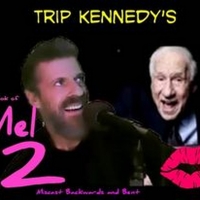 Trip Kennedy's Comedic Musical Triumph THE BOOK OF MEL Returns With A Diva Twist
February 11, 2021
Before Trip Kennedy's debut  performance of his latest cabaret creation "The Book Of Mel" was over, Bernie Furshpan, producer for Metropolitan Zoom,  booked it  for a new date and  suggested the theme could be developed as a series-- "because there is just so much great Mel Brooks material and cabaret is the place to do it!"