SARANAIDE: SO BRASIL BOSSA NOVA at MusicalFare
Dates

11/20/2020 at 12:00 AM

Theatre


505 E 6th St, New York, NY
New York,NY




Saranaide is an accomplished vocalist, songwriter, and musician based out of Buffalo, NY. With parents from Panama and Puerto Rico, Saranaide has dipped into her DNA to embrace and celebrate the pulses and sounds of Latin America; exploding on the Buffalo Jazz Scene with new vigor. Inspired by the legends of soul and jazz riding on the rhythms of the world, Saranaide's unique sound is sweet honey dripping over a spicy stew.



News About SARANAIDE: SO BRASIL BOSSA NOVA at MusicalFare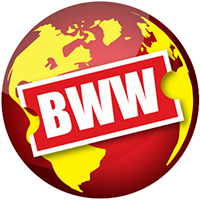 Musicalfare Theatre Presents Three Live Streams in November
October 15, 2020
Since April, MusicalFare Theatre has presented Live Streaming Cabarets. Collectively, those cabarets have had thousands of people watching from home - not just from from WNY, but from all over the country and the world! MusicalFare Theatre is on the web at www.musicalfare.com.