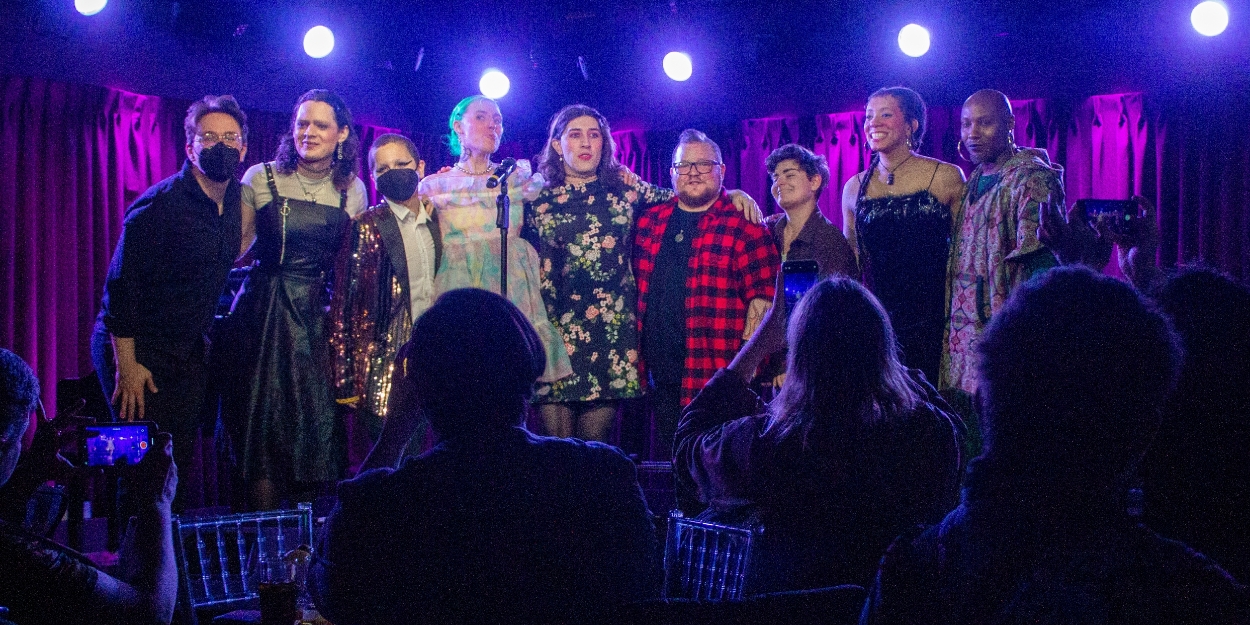 Review: Amplifing Trans Voices By Bringing Them To The Mic To Sing All About It In TRANS VOICES CABARET at The Green Room 42
Trans Performers Being Transcendent …
Heigh-Ho, My Merry Rainbow readers! Bobby Patrick, your RAINBOW Reviewer here. Putting the silent T in cabareT to bring you ALL the Tea!
So, my wonderful rainbow lovelies, on Sunday night The Greenroom 42 (TGR42) welcomed the TRANSplanted TRANS VOICES CABARET (@transvoicescabaret) to their sexy space for a night of gender-inclusive musical revelry. Having performed from their homes during the PAINdemic and after their last space experienced a fire, TVC became a most welcome newcomer to Midtown. Directed (and most humorously hosted) by Donnie Cianciotto (He/They), whose belting out of the hilarious WALL LOVIN' - about listening to the girl next door do the you-know-what - got the evening started on the right foot in a very leftist way. Donnie's voice was filled with power and joy and, with a stand-up comedian's timing, they really brought the crowd to them while bringing the house down with laughter. Introducing each performer in their turn, Donnie brought a wonderful company of talented trans-warriors to the stage including: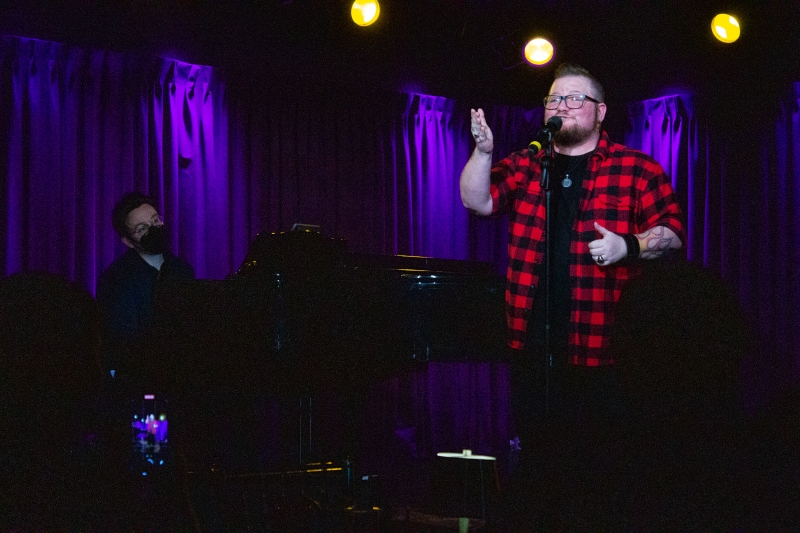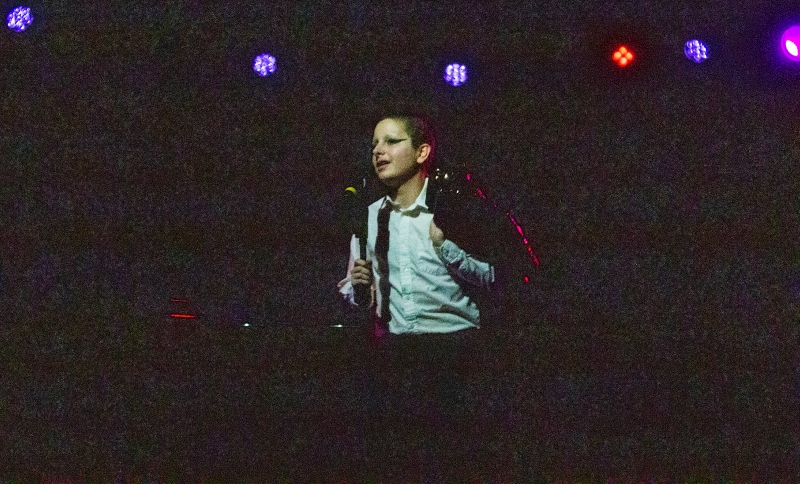 Dallan G. Halkias (They/She/He) @sirdallang
Carmen Castillo (She/Her) @carmenesperanza_
Bee Michael (Ze/Zir) @nofartsjoker
DeShawn Jenkins (They/Them) @deshawnjenkins.official
JJ Maley (They/He/Ze) @dailymaley
Jayae Riley Jr. (They/She) @jayaerileyjr
Bobbie Joan Lowe (She/Her) @oh_n0_bobbielowe
With Adam J. Rineer (They/He) @adamjrineer - Music Director
Director/Host - Donnie Cianciotto (He/They) @thedonniecianciotto
This wonderful night of entertainment saw all of these artists celebrating their trans/nonbinary-ness as seasoned performers & rising stars in NYC's musical theater scene!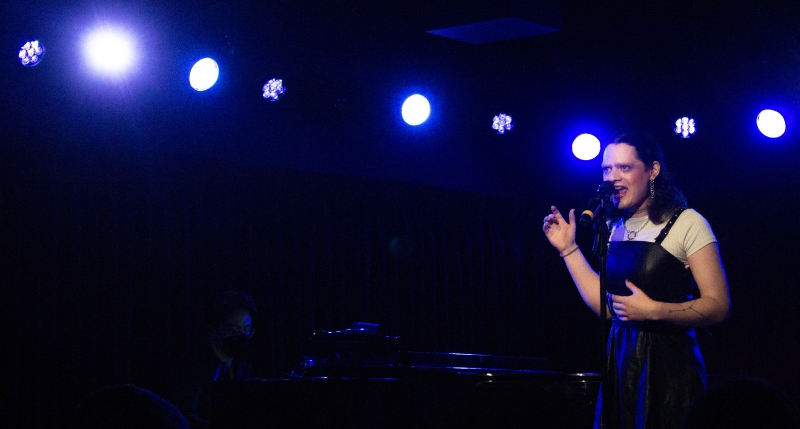 After Donnie's rousing opener, Dallan G. Halkias (They/She/He), looking stylish in a sequinned tux jacket, gave forth with some Peggy Lee-style crooning, in combination with some luscious low notes on Stephen Schwartz's TURN BACK O MAN, and then WHAMMO in the last verse, busted out a Broadway-caliber belt to really put the number over. Next up, Carmen Castillo (She/Her) performed a new song by Murphy Smith from their musical of the ORESTIA titled ELKTRA'S FINAL PRAYER, and oh my dears... oh the drama of it, the Greek Tragedy in fact. In her very pointed, bright, and powerful voice, with sincere emotional angst, she presented a portrait of a woman standing in defiance, as she was FED UP with the gods' shenanigans in her life. In a stunning floral chiffon number, Bee Michael (Ze/Zir) performed William Finn's hilarious I'M BREAKING DOWN from FALSETTOS (or IN
TROUSERS, if you're old) and, while creating that very fine balance of a woman trying to hold back her burgeoning panic attack, ze belted out a real show-stopper and even had a few folks in the audience on their feet in approbation (what? Bobby knows words!?) at the end. DeShawn Jenkins (They/Them) singing the Billie Holiday broken heart blues of DON'T EXPLAIN (Billie's final composition) might have been in an unenviable position, following Bee Michael after such a home run, but DeShawn's rendition, with their hauntingly rich baritone voice and fab DIVA vocaleses, really did Billie proud. Next on the bill was JJ Maley (They/He/Ze,) a performer we have seen before (everyone here was new to Bobby, otherwise) and been entranced with him. Compact, handsome, and with a great voice, it was slightly disconcerting to watch him fluff his lyrics, even though they were the only performer to use a music stand and iPhone assistance. HOWEVER, their performance of WEST SIDE STORY'S Tony Anthem SOMETHING'S COMING pulled out all the stops, by the end, and all was forgiven. Jayae Riley Jr. (They/She - introduced simply as Jayae) gave a lovely soprano performance of the complexly layered NO ONE ELSE from GREAT COMET... with perfect intonations and all of the character's acting moments intact. Finally, it was up to Bobbie Joan Lowe (She/Her) to wrap up the show with her number THE LIFE OF THE PARTY from the Lippa WILD PARTY, a song she professed love for, after stating to the assembled parties that she hated the musical's score. Her trumpet voice and natural charisma got her over that bump in the road very well but we would offer that starting with such a negative statement can put a damper on things if one is not careful. Tell it to your priest, tell it to your diary, tell it to your pillow, but don't tell it to your audience, especially in NYC where friends of Lippa (or the man himself) could be watching.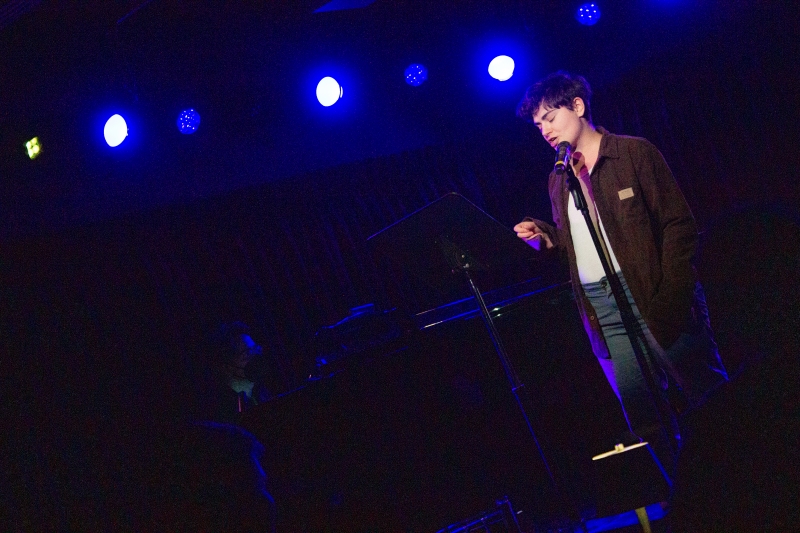 Now, we can hear you all out there saying, "My, Bobby, this was quite the blow-by-blow review," and you are right to call it out since Bobby usually doesn't play that way. But TRANS VOICES CABARET was such a terrific experience overall, and each player was more than worthy of a mention for their individual performances that we just had to do our best to give you a full tasting platter from our night. It is our sincere hope that all my little rainbow children out there will click the link below, follow these FAB performers' socials and get in line to see the TVC whenever and wherever it happens because this wonderful night out gets a whopping ...
4 ¾ Out Of 5 Rainbows
Follow TVC's (@transvoicescabaret) InstaPictoGrams: HERE
All Photos By Yours Truly, Bobby Patrick