Review: Alexandra Silber & Her Broadway Gal Pals Tribute Women's History Month With I WISH: THE ROLES THAT COULD HAVE BEEN at 54 Below
Trail Blazing Women Of Broadway… Blazing Trials.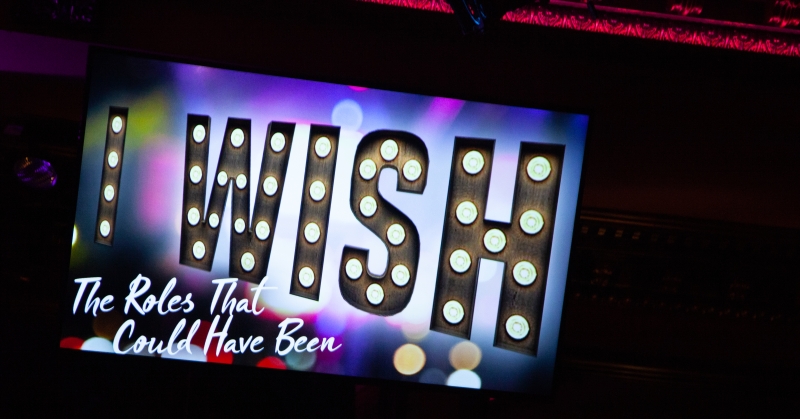 Heigh-Ho, My Merry Rainbow Tribe! Bobby Patrick your RAINBOW Reviewer here. Grabbing that silent T in cabareT to bring you all the Tea!
So, my lambkins, This month's installment of that fab series brainchild of Alexandra Silber's, I WISH: THE ROLES THAT COULD HAVE BEEN, brought AL and her pals back to 54 Below on Monday night to celebrate Women's History Month in our new world of theatre, where all roles are open to all people with the power to wish it so... even in their showers. Yes, it's true, little Bobby has already showered La Silber with much praise and gay laurels for her cabaret endeavors, including raves for her own Valentine's Day night club act, as well as this ongoing, ever-evolving show, but this installment was special, and AL & Co knocked this one out of the park AGAIN, only more so, as they celebrated and empowered ladies and even lady young 'uns. Presenting an eclectic mix of works by Sondheim, Jason Robert Brown, Kander& Ebb, Menken & Ashmen, and others, these female identifiers filled the night with songs based on personal choices, wishes, and dreams of roles they want to add to their diva tool belts.
Hosted and Conceived by Alexandra Silber, Guests for the night included:
Jennifer DiNoia (Wicked)
Mariama Diop (Disney's The Lion King, Once On This Island)
Keisha Gilles (Disney's Aladdin, The Book of Mormon)
Arielle Jacobs (Disney's Aladdin, Wicked, In The Heights)
Samantha Massell (Fiddler on the Roof)
Emerson Steele (Violet)
Elizabeth Teeter (Beetlejuice)
Musical Direction by Drew Wutke
Produced by Jen Sandler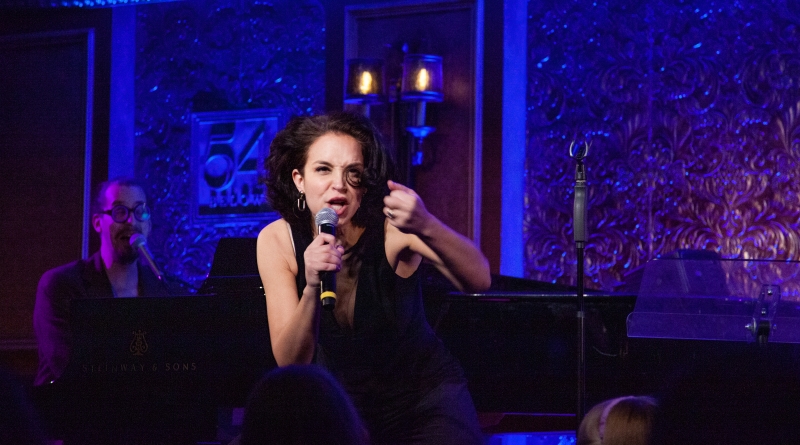 Kicking off the night, as usual, with her I WISH MEGA MEDLEY, Silber mixed and mashed up Sondheim-isms from INTO THE WOODS, WEST SIDE STORY, GYPSY, and SUNDAY IN THE PARK... as only she can do, making it fun, funny, and topical for the night's theme. As a host with a gift for comedy and terrific timing, she moved the evening along with effusive introductions, sisterly affection for her friends, and pithy repartee (along with Music Director Drew Wutke) during the talkie bits between the cast's numbers, and then joined the setlist with her soaring singing of Tony's love song, MARIA, from WEST SIDE STORY - simply gorgeous. Early on, Mariama Diop, all 12 years and 4'7" of her, wowed the crowd with "mean girl" Lucy's OPPORTUNITY from 13: THE MUSICAL, a role she auditioned for but was told she was too short for, now. So this mighty mite will live in hope for another shot to get her wish. This was followed by a hilarious off-the-book moment when Silber explained that when she was Mariama's age she got kicked out of school for a WILDLY inappropriate report on the Titanic. It's moments like these when Silber (with magic support from Wutke) is at her best, because she is a funny girl, and a fella loves to be with a Funny Girl (wink). The next favorite moment for little Bobby followed when Samantha Massell fulfilled her SIDE SHOW dreams by performing a medley from Krieger & Russell's musical that had her playing BOTH Daisy & Violet Hilton, the conjoined twins who rose to vaudeville stardom from a tacky sideshow attraction. Her amazingly schizophrenic performance, as she told the story of her VERY near-miss round of callbacks for the Broadway revival, was musical storytelling at its best. Her trumpet voice belting out first Daisy and then Violet showed that her chops were certainly made for the big street, and this act of hers is one she should expand and make a part of her solo entertainments from now on. It raised the roof, and no mistake.
Skipping to the end, Bobby must also lay some laurels at the feet of the luminous Arielle Jacobs who, as a youngster, became enamored of MISS SAIGON and the role of Kim, as originally sung by Lea Salonga. Admiring Salonga's voice and her tenacity as a fellow Filipino, making her way to the Broadway history pages by winning a Tony Award, etc., Jacobs simply sang the stuffing out of I'D GIVE MY LIFE FOR YOU, the mother's opus to her infant child, with the final strains welcoming a special guest, her beloved dog, upon whom she showered all her motherly gifts (& notes). So, that saying... "And the crowd goes wild" was most appropriate at the moment. Truthfully, we have to stop raving there, but each and every performer on the night deserves mention and credit for entertaining the audience at 54 Below, as they were all FAB-U-LOUS, but we'd just be gilding a lily over and over again. Suffice it to say that the Women's History Month edition of I WISH: THE ROLES THAT COULD HAVE BEEN was another boffo installment of Al Silber's cabaret offspring and gets our full...
5 Out Of 5 Rainbows
So my dear Bobby readers, that's where we will leave you, with only this to say before the rest of our photos (by yours truly): Keep your eyes and ears peeled for the next installment of I WISH: THE ROLES THAT COULD HAVE BEEN on Monday, July 24, 9:30 pm and get your tickets: HERE
It might be presumptuous, but, even without knowing who will be Alexandra Silber's guests in July, getting your tickets NOW NOW NOW, will ensure a fantastic summer outing in NYC.
Keep Up With All Things Alexandra Silber On Her Webbysite: HERE
All Photos By Yours Truly, Bobby Patrick