Ben Bogen Returns To The Green Room 42 With Smash Hit TEENAGE DREAM On October 10th
Broadway Boy Bogen brings his music video memoir show back to TGR42.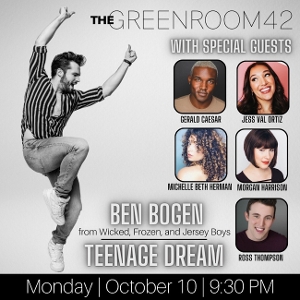 Ben Bogen will bring back hit solo show Teenage Dream to Green Room 42
With guest appearances by Broadway's Gerald Caesar and others.
Back by popular demand and boasting rave reviews , Ben Bogen (Wicked, Frozen, Jersey Boys) returns to The Green Room 42 on October 10th in his one-man rom com concert event TEENAGE DREAM, a show written, directed and choreographed by Bogen himself. The solo show depicts Ben's adolescent years of navigating first love, awakening, and heartbreak, through a music video filter featuring backup dancers and a four-piece band. Special guests for the performance will include Gerald Caesar (Tina, A Bronx Tale, Choir Boy), Morgan Harrison (Beetlejuice, Mean Girls), Michelle Beth Herman (Les Miserables), Jess Val Ortiz (Spamilton) and Ross Thompson. The TEENAGE DREAM Musical Direction is by Drew Wutke.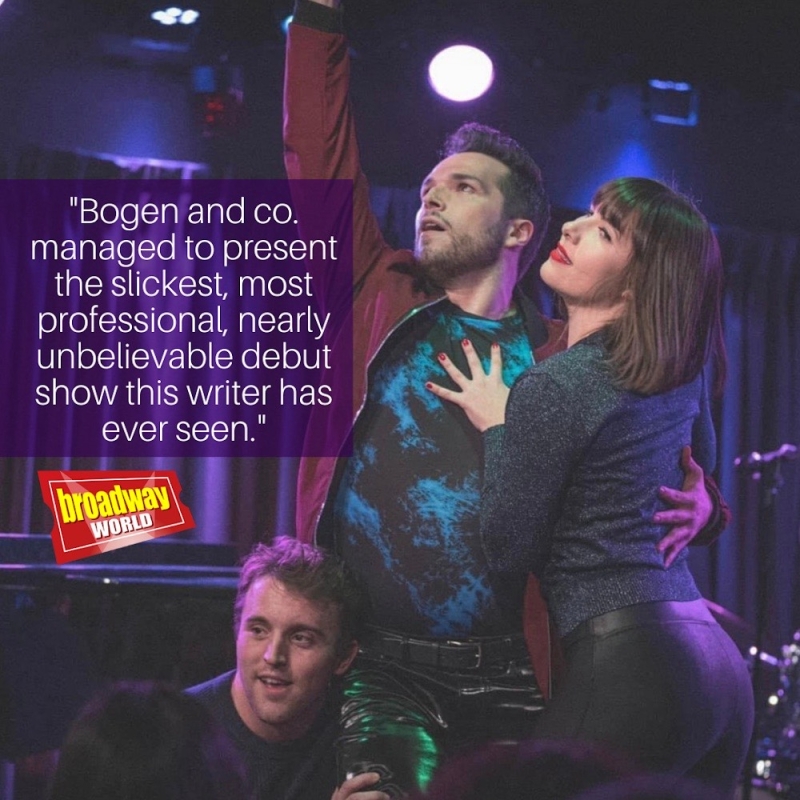 "Growing up, I felt connected to the lyrics of female pop icons and the romantic stories they shared, being a young queer teen with a huge secret and a heart that just wanted to love freely. This concert will be all about celebrating that part of me that wanted his very own Teenage Dream all those years ago and what I've learned 10 years later since coming out of the closet. My hope is that someone out there, perhaps a young lgbtq teen who is struggling will watch this show and feel inspired to keep celebrating who they are in a way that I never felt I could as a young kid"
The performance will include hits by Katy Perry, Carly Rae Jepsen, Taylor Swift, Kim Petras, Cher, Demi Lovato and others
Musical Direction: Drew Wutke
For information and reservations to TEENAGE DREAM visit the Green Room 42 website HERE.
---
Join Team BroadwayWorld
Are you an avid Cabaret fan in NYC? We're looking for people like you to share your thoughts and insights with our readers. Team BroadwayWorld members get access to shows to review, conduct interviews with artists, and the opportunity to meet and network with fellow theatre lovers and arts workers.
Interested? Learn more here.
---
Stephen Mosher is the author of The Sweater Book (a collection of his photography featuring celebrated artists from the entertainment communities of New York, Los Angeles, and London), Lived In Cra... (read more about this author)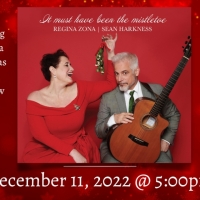 Regina Zona and Sean Harkness Will Celebrate Christmas Album Release With IT MUST HAVE BEEN THE MISTLETOE at The Triad

December 2, 2022

Award winning cabaret artists Regina Zona and Sean Harkness have just the album for the holidays, and just the way to release it: with a Christmas show.
---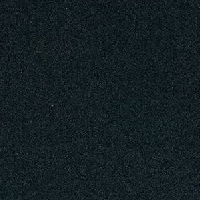 Interview: Edmund Bagnell of HOME FOR THE HOLIDAYS at Birdland Theater

December 2, 2022

Edmund Bagnell is making joyful the season for all of his fans with a new single, a music video, and a holiday show at Birdland on December 12th.
---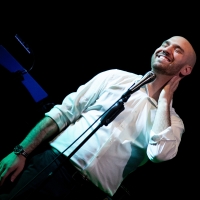 Review: ARI AXELROD'S ALBUM RELEASE CONCERT at Chelsea Table + Stage Showcases Show Business Excellence

December 1, 2022

Ari Axelrod keeps the quality level in the stratosphere as he releases his first album to a star-studded audience.
---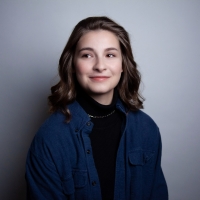 Interview: Abigail Brooks of JOYFUL AND TRIUMPHANT at Chelsea Table + Stage

December 1, 2022

American Idol alum and TikTok star Abigail Brooks prepares for her Manhattan club debut with a chat and a shoot with Stephen Mosher
---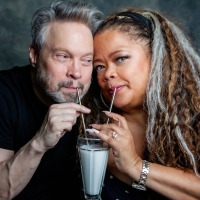 Photos: 30 Days Of Cabaret Gratitude Final Roundup

November 30, 2022

After thirty days, we conclude the Broadway World Cabaret look at artists for whom our team feels thanks. Here they all are, together, with some thanks of our own.
---