BWW Review: Kim Grogg and Lennie Watts Sweeten The Laurie Beechman Theatre with HOMETOWN HEROES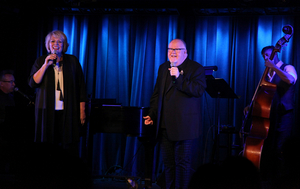 Do you know what's great on a Sunday afternoon? Cotton Candy. Ice Cream is good on a Sunday afternoon. Mmmm, french fries with lots of ketchup. Treats are good. Little confections are good. Distractions and fun are good on a Sunday afternoon. Just a bit of nonsense... yes, that's what's good on a Sunday afternoon.
That's what Hometown Heroes was this past Sunday afternoon... a treat, a confection, just a bit of nonsense. What else can one expect from two best buds putting on a club act without a romantic theme that isn't yet another Sondheim show? That's the big question, isn't it? How do two besties in a completely platonic relationship come up with a new idea when they want to do a new act? They brainstorm until a theme presents itself. For two silly siblings like Kim Grogg and Lennie Watts, the theme doesn't matter; all that matters is love, friendship, fun, and great musicianship.
Just a bit of nonsense.
The theme of Hometown Heroes is thin, at best. Lennie is from Missouri and Kim is from Indiana. Each of them would research famous songwriters from their home states and they would present their findings onstage with Steven Ray Watkins leading the way as maven and musical director and Matt Scharfglass adding the mood with his sassy, sexy bass. Well, there's the musicianship all right there... And the fun and friendship! So, really, the thin theme didn't matter to anyone, least of all the attentive crowd that actually did respond with vocal appreciation to trivia tidbits about the composers featured in the lineup of the day, everyone from Cole Porter to John Mellencamp, with a little Weill & Mann mashed-up with Cryer and Ford, and some Kander and Carmichael thrown in for good measure.
Hometown Heroes is definitely a crowd-pleaser, and the crowd on Sunday afternoon was pleased to participate in the playfest, one that featured a lot of Lennie humor (I mean, who else would sing "Too Popped to Pop" in their club act?) and some Kim sass that landed her with a new nickname, Slim Grogg, and everyone better be using it because she is the new Betty Bacall, at least when crooning "How Little We Know." The musical offerings are widely varied and the factoids are actually quite interesting, though in lesser hands and with a different pair on the stage, it might not be so successful. Some shows featuring trivia and factoids can tend to feel like a classroom, if the artists on stage haven't the right outlook and delivery. Lennie and Kim are not only playful with one another, they are the same way with Scharfglass and Watkins, as well as every member of the audience. Lennie is so off-the-cuff that part of the fun is waiting to hear what spontaneous gem is going to spring forth from his mouth, and the other part of the fun is waiting to hear Kim laugh when the gem drops. What makes the hour-long confection so sweet is the chemistry between the two taking turns in the spotlight, while the other watches, respectfully, from the shadows. On the occasions when Kim and Lennie sing together, the place rocks, and even more so when Steven Ray Watkins joins in on extra vocals. Hometown Stories really does evoke a gang of friends in the suburbs of, say, Wabash or St. Louis, playing in their garage band... only with exceptional musical skills. Watkins' arrangements are super fun and quite a work of craftsmanship, particularly on a rather involved opening medley and five different mash-up parings, and Mr. Scharfglass is a dream of a musician, all aglow by blue stagelights, making moody music for both these saloon singers to croon out into the darkness (yes, both Kim and Lennie get to put on their dramatic mode of dress for some serious torch singing).
Especially enjoyable moments were Slim Kim's festive and swingy "Zing Went the Strings of My Heart," and the silken sound of Lennie's "A House is Not a Home," all soulful and sad, but for this Kander & Ebb loving writer, nothing could beat their magnificently mashed-up ... no, I'm not going to tell you - to know what Kander & Ebb Mr. Watkins arranged for the delightful duo, ya gotta buy a ticket. For a special treat, you'll get to see Lennie live out his greatest Reno Sweeney fantasy.
And fantasy, musical or otherwise, is as sweet as those endearing bff's Slim and Lennie; so grab your real-life bestie, take an hour out of your crazed day, sit back, order a cotton-candy Martini, and have a bit of nonsense.
Kim Grogg and Lennie Watts HOMETOWN HEROES plays The Laurie Beechman again on November 17 and 24. For information and tickets visit the Laurie Beechman Website
Learn about all things Kim Grogg by visiting her Website
Learn about all things Lennie Watts by visiting his Website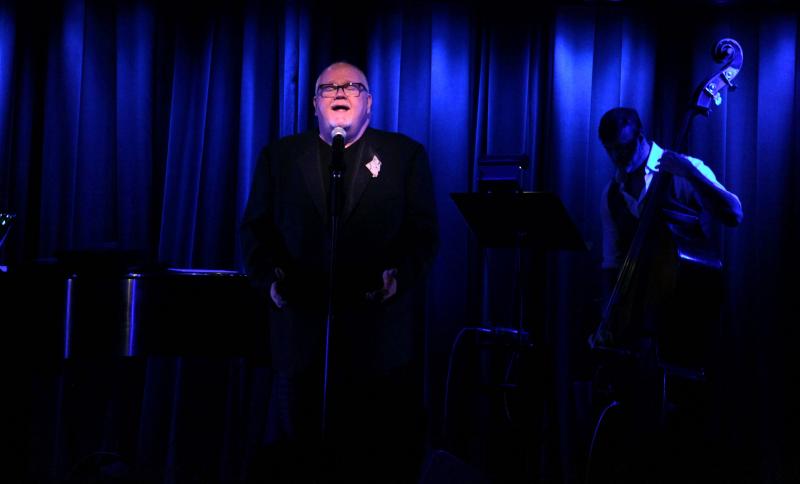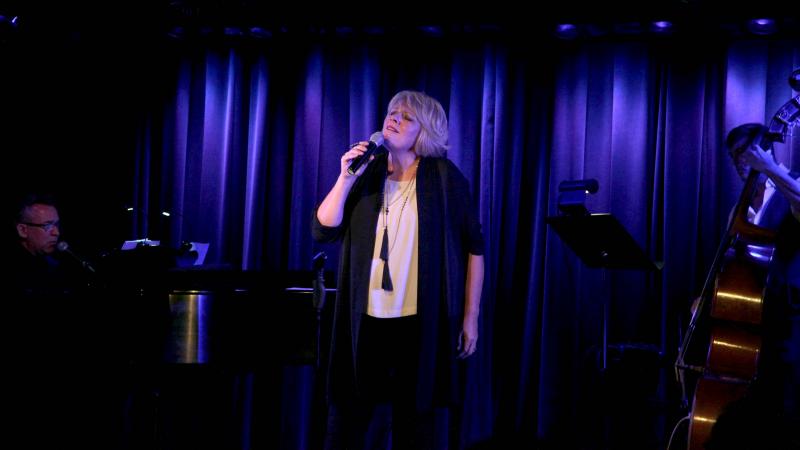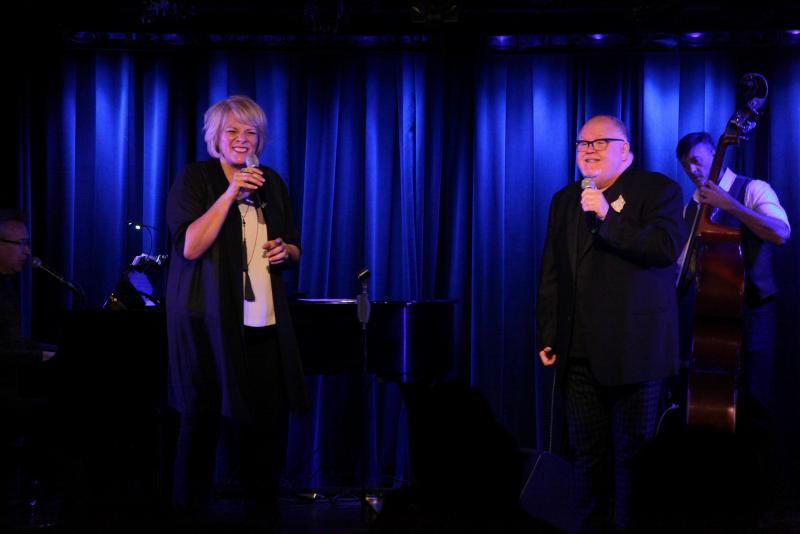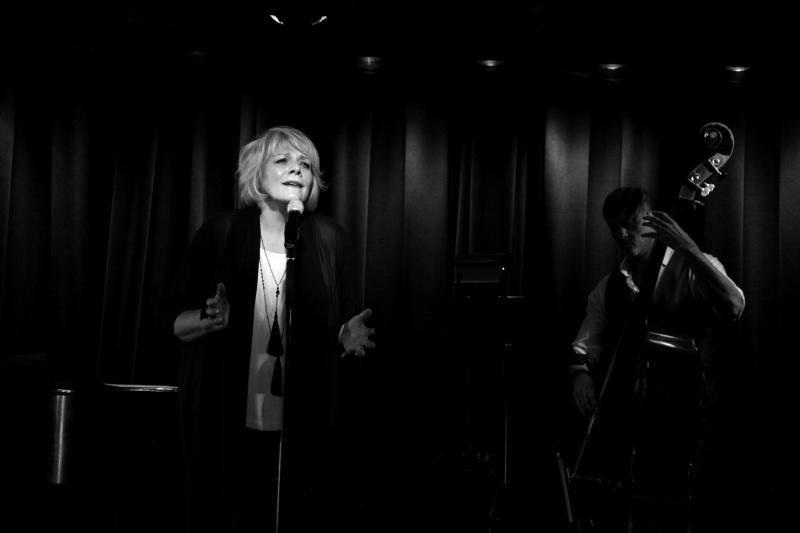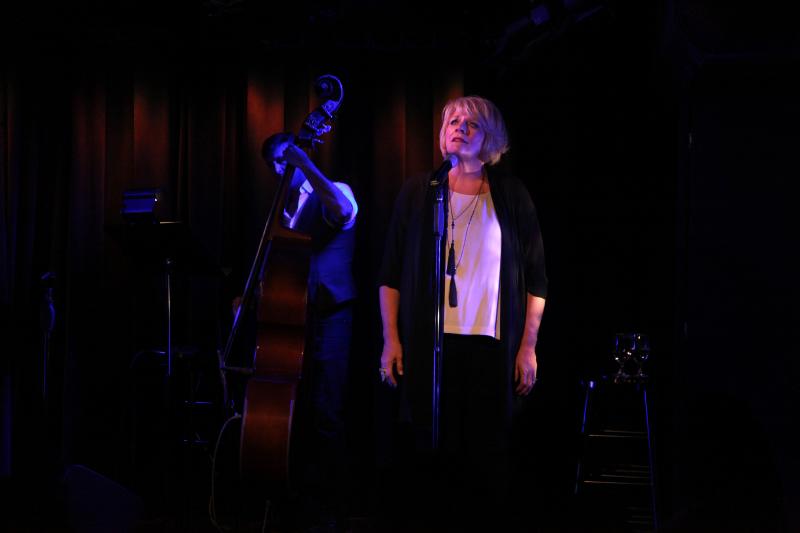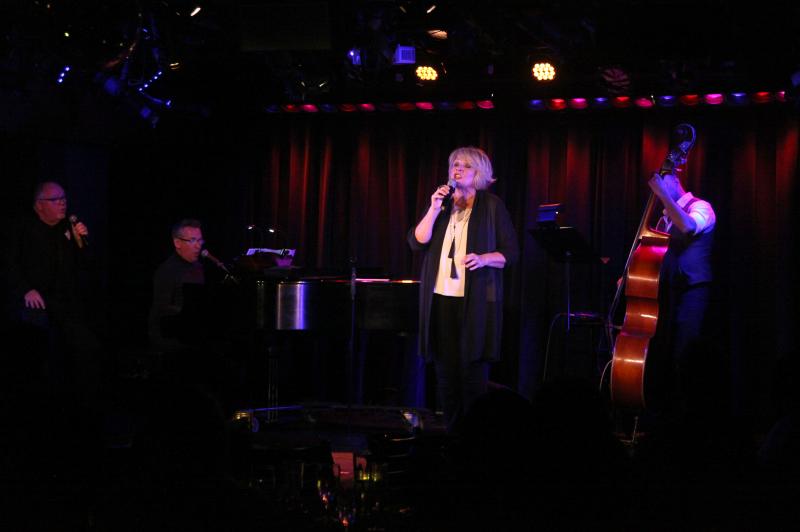 Photos by Stephen Mosher
Related Articles View More Cabaret

Stories

Shows