Review: Everyone Bopped To the Top at '54 SINGS THE HIGH SCHOOL MUSICAL TRILOGY' at Feinstein's/54 Below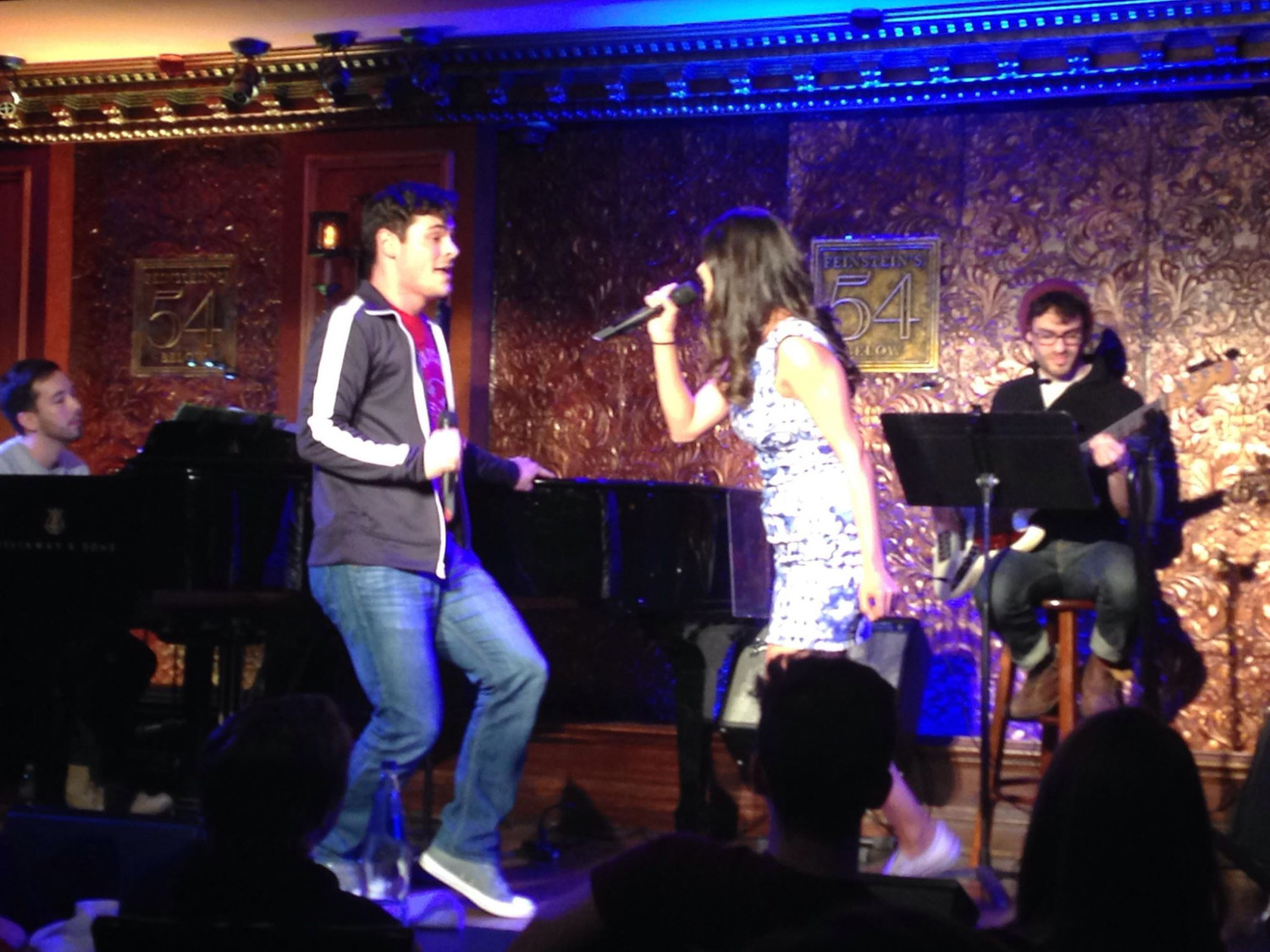 My first foray into the High School Musical (HSM) craze was in 8th grade when I was too "cool" (read fake emo) to admit that I loved it. My second dabble was freshman year of high school when I donned a tragic shade of blue lipstick (that we can pretend I didn't wear IRL) and skateboarded down the aisles and onto the stage as a part of the cast. It was kind of hard to pretend I hated it after that.
It's safe to say that a good ten percent of the reason I chose to go to Randolph College was our Wildcat (get'cha head in the game!) mascot. Another 20 percent went to the fact that it was the only school I toured that had root beer, and the rest went to what I thought was a good music program - resulting in my switch to the fabulous English department. So, in a small way, HSM helped launch my career as a writer. As anyone can imagine, I went into this show with pretty high expectations. 54 Below met them in spades.
Just like the first movie, the show began with a timid performance of "Start of Something New" that quickly turned into a belted flurry that, to be quite honest, put the OG to shame. Zac Efron, Vanessa Hudgens, love you both, but Reneè Rapp and Antonio Cipriano brought the house down.
I've been pretty bitter that Disney is about to ruin my childhood with the upcoming TV show reboot of HSM, but if these two play Gabriella and Troy (they're not,) I might not be so dismayed.
Celia Gooding followed the opening act with "Fabulous," incorporating a slew of pitch changes and sass that would make Sharpay blush. As always at 54 Below performances, I was delighted to see a significant amount of representation in the show - which didn't exist all that much in the movie. The notion of a primarily white cast was discarded, roles were genderswapped, and LGBTQ representation was displayed (something that was wholly missing from the original movie). It's easier to sing "We're All in This Together" when we are actually, you know, all in this together.
Chris Rice and Tyler Conroy had the audience in hysterics with their rendition of Sharpay and Ryan's "What I've Been Looking For." This song won the night for me in the most delightfully campy way possible. Between the adorably cheesy dance moves, I jotted down some moderately incoherent notes for this number: "I'm dead," "I'm literally dead," and the single word "crying" are the highlights.
Diamond Essence White and Celia Gooding did a beautifully blended version of "Can I Have This Dance," that gave us POC lesbian representation. The entire audience was here for it, and it's a good wake up call to Disney that if they want to remake our beloved movies into a TV show, they need to give us the representation that was sorely lacking from the OGs. I don't know a single person who didn't think Ryan and Chad had more chemistry than most of the canon couples - even Corbin Bleu and Lucas Grabeel support it. The characters even swapped clothes during the baseball scene.
Taylor Iman Jones gave a shoutout to the band during a raw and gorgeous performance of "Bet on It." Keiji Ishuguri (piano,) Lloyd Kikoler (bass,) and Nolan Byrd (drums) provided a lively backtrack to the performances, though I do wish some of the vocalists' mics were turned up during the softer songs. Vocals were occasionally hard to hear with a few of the performances.
I do get the desire to showcase all three movies, and I enjoyed the song choices a whole, but I was really missing "Get'cha Head in the Game." Flying Basketballs in a tightly packed dining area five inches from the stage is admittedly a recipe for disaster, but it is one of the most iconic songs in the franchise.
The night, of course, had to end on "We're All in This Together." This one was pretty special to me because I remember dancing in the aisles with a bunch of wide-eyed little girls with pom-poms they bought from the show during my school's performance. Bringing that kind of magic to kids is an unparalleled feeling, and this show helped me relive that a bit. That being said, I tried to recall my rusty memorization of the dance moves and while this performance "really had it going on," I decidedly... did not.