Click Here for More Articles on NEW YORK CITY
BWW Review: Alexandra Socha Bares Her Soul in Cabaret Debut at Feinstein's/54 Below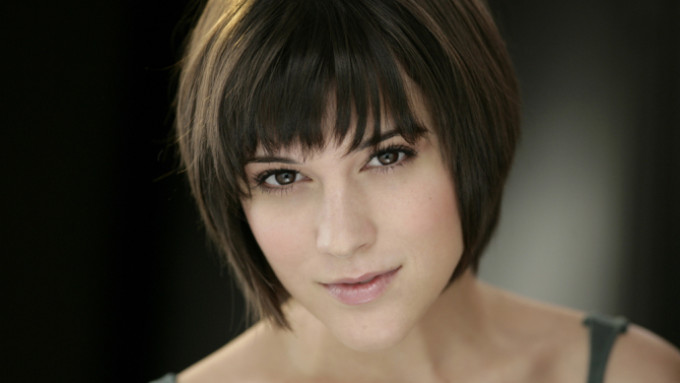 June 28 at Feinstein's/54 Below was one of contrasts, honesty, and raw emotion. When Alexandra Socha took to the stage in FINDING HOME, her venue debut, at 9:30 at night, the house was already noticeably buzzing with a remarkable energy from her friends and fans.
Perhaps sensing that the singing actress was about to lay her soul bare, she was greeted with thunderous applause as she opened with a mashup of "I Wish It So" from JUNO and STATE FAIR's "It Might As Well Be Spring." After greeting the crowd, Socha launched into a stunning rendition of Nickel Creek's "This Side." The tune served as a proper bit of foreshadowing for the sentiments of the next 75 minutes:
There's no path to follow, once you're here / You'll climb up the slide and then you'll slide down the stairs / It's foreign on this side / But it feels like I'm home again / There's no place to hide / But I don't think I'm scared.
The narrative continued as Socha recounted her callback for SPRING AWAKENING at age 17 (complete with the voicemail from Casting, which she saved!) and her unforgettable day going in to perform for Michael Mayer in the AM before heading to Pittsburgh for Carnegie Mellon orientation.
This led seamlessly into my personal favorite tune of the evening: "How Will I Know?" from the absolutely gorgeous Maury Yeston musical DEATH TAKES A HOLIDAY, which I am not ashamed to have seen close to 10 times:
How will I know if the life I have chosen is the one meant to be for me? / How will I know if I'm destined for something far beyond what my eyes can see / A way to predict the path that leads us to the end? / What if something deeper is waiting out beyond, around the bend?
Just a few songs in, the enraptured audience focused in with pinpoint precision, we were taken back to the singer's younger days, in which she "was in 400 productions of THE SOUND OF MUSIC in [her] living room between 1990 and 1995" and, at age five, played a Siamese princess in THE KING & I and "wore totally racist makeup that wouldn't be allowed today!" The latter production, incidentally, starred Socha's mother, a grande dame of the New Hampshire theatre scene.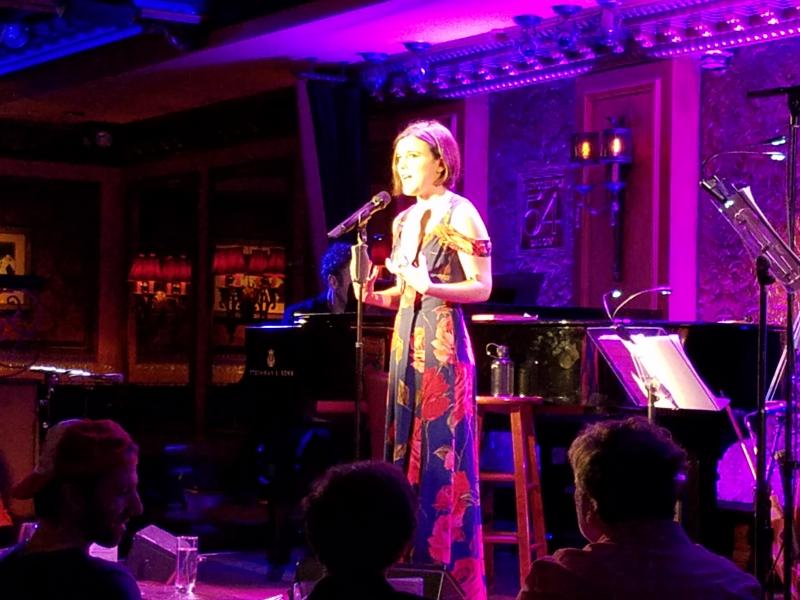 A natural storyteller, she took us on a journey from adolescence to her eventual Broadway debut. Socha lent her glowing soprano voice to such tunes as Yeston's "Home," Sondheim's "Where Do I Belong?" and Bucchino's "Not a Cloud in the Sky."
Then the evening got deep, even as Socha kept the mood light with her airy approach to self-reflection. She spoke of the inevitable tradeoff that comes with finding onstage success at a young age (AKA "having zero life skills") and delved into her struggle with anxiety and panic. Best put, "I'm afraid of nothing in particular, but I am afraid of everything."
She talked about the day it all came to a head, as she was sitting onstage in 2012 in a workshop performance and simply couldn't go on anymore.
"The show began and I entered a state of panic SO intense...I was literally convulsing. It was pulsing and radiating shakes throughout my entire body. The tears just kept pouring down my face and nobody had any idea what to do. And then I heard the worst words ever spoken: 'Alexandra, you're on...'"
In a feat that can only be described as an absolute triumph in the balancing act that is high-level cabaret, this remarkably personal and vulnerable moment led into a rousing, folk-y rendition of "Totally Fucked" from SPRING AWAKENING and never has the song held more resonance.
In the end, what was achieved was a very rare breed of solo show. The music was emotional, the vocals were sublime, but the message reigned supreme. Socha spoke about her subsequent struggle with what was referred to as a panic disorder, and her work with a cognitive therapist. As is the nature of cabaret, one generally focuses on the music. But in this case, the true star was the artist's message and absolutely fearless approach to battling her demons.
"A cast member looked at me and was like, 'You're just surviving right now, aren't you?'" she recalled. "I couldn't have that. It wasn't that I didn't want to let anybody else down. I didn't want to let down the girl whose dream this all was."
As the evening closed out with an eclectic sampling of tunes, including John Mayer's "In Repair," the mood in the intimate room was one of triumph, joy, strength, and perseverance.
Personally, I have dealt with depression and anxiety, and I have survived several panic attacks in my life. To anyone struggling with any of this, take a page from Socha's diary and, if necessary, seek the help you need. There is no shame in fixing oneself, and there is beauty in all things.
FINDING HOME is a show I won't soon forget. The music, the crowd, the honesty all converged to create a cathartic and necessary experience for me. And I don't think I'm alone in that sentiment.
---
Matt Blank is an arts journalist, educator, designer and lecturer. He most recently spent a decade on the editorial team for Playbill.com and as Editor-in-Chief of PlaybillArts.com, publishing over 7,000 articles and covering five Tony Award ceremonies. Follow him on Twitter @MattBlankPlease and Instagram @brdwymatt.
Related Articles