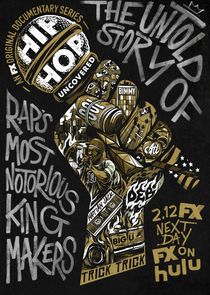 Set against 40 years of music history, Hip Hop Uncovered takes a deep dive into the paradox of America's criminalization of the genre and its fascination with the street culture that created it and still exists within it. Instead of telling the story of hip hop from the top down, The series tells the story from the streets up, as it reveals the untold story of how America's streets helped shape hip hop culture from an expression of survival and defiance into music's most dominant genre.
- Source
TVMaze

R&B Singer Kenny Lattimore Reveals Album Cover Photographed by D-Nice
by BWW News Desk - September 22, 2017
Grammy-nominated R&B mainstay, Kenny Lattimore reveals cover art, photographed by famed DJ, photographer D-Nice whom began his career in the mid-1980s with hip hop group Boogie Down Productions....

Ovation Creates New Digital Travel-Lifestyle Channel 'JOURNY'
by TV News Desk - October 12, 2017
Expanding upon its base in arts and culture programming, Ovation has created a brand new, multi-platform, video-on-demand service focused on cultural tourism called JOURNY....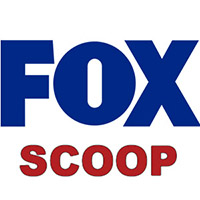 Scoop: EMPIRE on FOX - Wednesday, November 8, 2017
by - November 06, 2017
Get all the scoop on EMPIRE, airing on FOX on Wednesday, November 8, 2017!...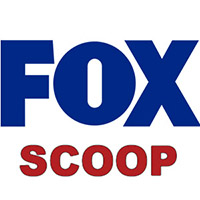 Scoop: EMPIRE on FOX - Today, November 8, 2017
by BWW News Desk - November 08, 2017
Get all the scoop on EMPIRE, airing on FOX today, November 8, 2017!...

BET Networks Powers Black Influence with Slate of New Original Scripted Series, Culture-Defining Specials & All-Star Talent
by BWW News Desk - April 17, 2018
BET Networks announced today its upcoming 2018-2019 fiscal year programming slate. Now, more than ever, black culture is powering every area of mainstream from politics and social media to music and fashion. As the #1 Cable Network for African American viewers 18-49 for 17 consecutive years, BET is ...

THE ROMANOFFS, LORE and More Come to Amazon Prime Video in October
by TV News Desk - September 17, 2018
October brings four Prime Original series, one Prime Original series special and one Prime Original movie exclusively available for Prime members to stream or download at no additional cost to their membership....

Lil Pump Releases New Track and Video RACKS ON RACKS
by BWW News Desk - January 31, 2019
History-making multiplatinum superstar Lil Pump shares a new song and blockbuster music video entitled "Racks on Racks." Get it HERE....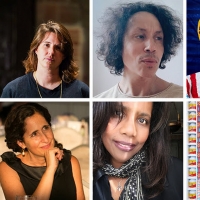 CAP UCLA Presents New Words & Ideas Series L.A. OMNIBUS
by BWW News Desk - September 03, 2020
This season the Words & Ideas program from UCLA's Center for the Art of Performance introduces L.A. Omnibus, a series featuring Los Angeles-based artists, writers and thinkers. Each one will examine a specific topic starting with A Conversation About Art, Activism and the Performance of Power. Ticke...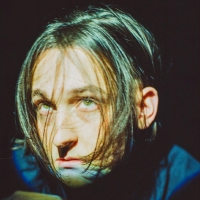 guccihighwaters Releases 'rock bottom (feat. nothing,nowhere.)'
by TV News Desk - February 25, 2021
Described as "the highlight of joke's on you" by Billboard, "rock bottom," captures the vitality of the full-length album, joke's on you....