9 DAYS AND NIGHTS OF ED SHEERAN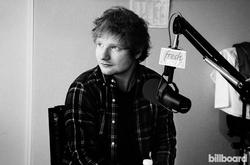 MTV's kicking off a new music documentary series 'Nine Days and Nights' with British singer-songwriter Ed Sheeran, one of the fastest rising stars in pop music.
Latest Tweets from MTV
9/30 @ 7:00 AM

MTV - I will be emotionally unavailable for the next year while I stream @MileyCyrus' #HeartOfGlass cover on repeat. https://t.co/fu1IFeZDA2

Retweet | Reply | Original Link
9/30 @ 6:00 AM

MTV - It's @maddieziegler's birthday and she wants you to VOTE!! Soooo register to vote and wish her a happy birthday. ✨ https://t.co/Ka1s71V1MB

Retweet | Reply | Original Link
9/29 @ 5:00 PM

MTV - Over 60 million people requested their ballots so far. Have you? Get your voice heard and #VoteForYourLIfe. ✔️ Go… https://t.co/4UXhBblktg

Retweet | Reply | Original Link
Latest Articles About 9 Days and Nights of Ed Sheeran on MTV
Adele, Bieber Among Nominees for 2016 iHeartRadio Music Awards; Full List!
by BWW News Desk - February 09, 2016
iHeartMedia and Turner announced today the finalists for the 2016 iHeartRadio Music Awards on Sunday, April 3 at the historic Forum in Los Angeles. The event will be televised live on TBS, TNT and truTV at 8 p.m. ET/5 p.m. PT and will be simulcast on iHeartMedia stations nationwide, as well as on th...
Ed Sheeran Announces 2015 North American Tour!
by BWW News Desk - February 09, 2015
NEW YORK, NY(Marketwired - Feb 9, 2015) - Atlantic recording artist Ed Sheeran has announced details for his 2015 North American headlining tour. The cross country trek produced and promoted by AEG Live & The Messina Group (TMG) will kick off at Austin's Frank Erwin Center on May 6th and includes st...
MTV Orders New Summer Reality Series, Renews SNOOKI & JWOWW, REAL WORLD and More
by TV News Desk - April 24, 2014
MTV, a division of Viacom Inc., today announced a diverse summer programming slate featuring a mix of scripted, reality and competition series including the premieres of new series 'Finding Carter' and 'Snack-Off,' along with the highly anticipated return of 'Teen Wolf' season four and Rob Dyrdek's ...