47 RONIN

Release Date:

12/25/2013

Studio: Universal

About 47 Ronin is an upcoming 2013 fantasy-adventure-action film depicting a fictional account of the forty-seven Ronin, a real-life group of samurai in 18th-century Japan who avenge the murder of their master.


click to enlarge

Facebook
Latest Articles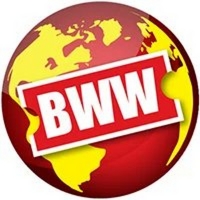 MULAN Star Ron Yuan to Helm Upcoming 47 RONIN Sequel
by Movies News Desk - August 12, 2020
Mulan actor Ron Yuan has signed on to direct the sequel to the sci-fi film , 47 Ronin. ...

48 LAWS OF POWER's Robert Greene and Composer Ilan Eshkeri To Be Guests On Tom Needham's SOUNDS OF FILM
by BWW News Desk - May 05, 2019
THE LAWS OF HUMAN NATURE Author, Robert Greene, and UK-based composer Ilan Eshkeri are Tom Needham's special guests this Thursday at 6 pm on WUSB's THE SOUNDS OF FILM....

PROXY KILL, Starring Mandy Amano, is Released on Amazon
by BWW News Desk - November 15, 2018
Multi-talented rising star Mandy Amano gives a spectacular, one-of-a-kind performance in 'Proxy Kill,' acclaimed actor Kyle Downes' ('Higher Ground,' 'Lizzie McGuire') writing and directing debut, which was released TODAY, Tuesday, November 13 on Amazon Prime (and will continue to stream until Decem...

Review Roundup: Critics Weigh In On BLOCKERS
by TV News Desk - April 05, 2018
When three parents stumble upon their daughters' pact to lose their virginity at prom, they launch a covert one-night operation to stop the teens from sealing the deal. Leslie Mann (The Other Woman, This Is 40), Ike Barinholtz (Neighbors, Suicide Squad) and John Cena (Trainwreck, Sisters) star in Bl...