Upcoming Films
---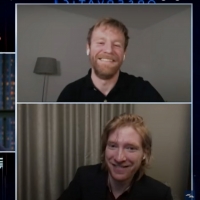 VIDEO: Domhnall & Brian Gleeson Talk FRANK OF IRELAND on LATE NIGHT
by Stage Tube - April 16, 2021

Domhnall and Brian Gleeson explain the process of making the show Frank of Ireland together and reveal how they got their father and brother to participate in the project.
---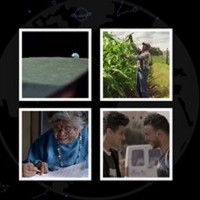 Planet Classroom Fuels Its YouTube Network Slate With Stories That Focus On Global Oneness
April 14, 2021

Earthrise, Marie's Dictionary, Counter Mapping and 5000 Miles Apart, featured on the Planet Classroom Network this month, illustrate that beyond the beauty of our individual heritage, history and lang...
---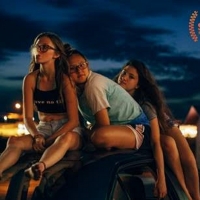 Showtime Documentary Films Acquires Rights to CUSP
April 14, 2021

"This is the kind of film we love – fearless, honest and unflinching – and SHOWTIME is the perfect partner to bring this story to the world," said Jenifer Westphal, Founder and CEO of Wavelength, and ...
---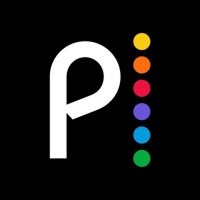 Peacock Announces New Family Series BACKYARD BLOWOUT & CREATE THE ESCAPE
April 14, 2021

From Departure Films ("Get Out of My Room," "Flip this House"), BACKYARD BLOWOUT is a new renovation series that empowers kids to take charge of the family's backyard to rebuild it and create an aweso...
---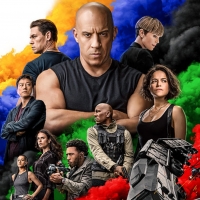 VIDEO: Watch the New Trailer for F9
by Stage Tube - April 14, 2021

Vin Diesel's Dom Toretto is leading a quiet life off the grid with Letty and his son, little Brian, but they know that danger always lurks just over their peaceful horizon.
---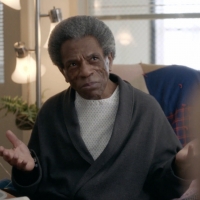 VIDEO: See André De Shields in the Promo for Upcoming NEW AMSTERDAM Episode
by BroadwayWorld TV - April 13, 2021

Tony winner André De Shields guest stars in the latest New Amsterdam episode, premiering April 13 at 10pm ET on NBC.
---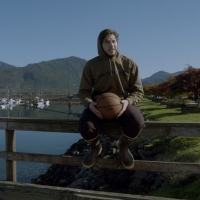 ALASKAN NETS Wins Santa Barbara Film Festival Audience Award
April 12, 2021

 The highly anticipated basketball documentary ALASKAN NETS made its world premiere at the 36th Santa Barbara International Film Festival in the Documentary Competition on Saturday, April 3rd.
---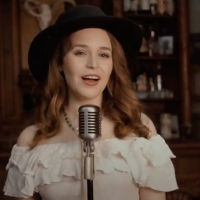 BWW Exclusive: Nina Herzog Releases Music Video for 'Lean Into Me'
April 12, 2021

She's been called a 'vintage songstress' by BroadwayWorld, has sung on over 200 songs for Hal Leonard Publishing, BMI Publishing, Sony, and Universal, and has performed with The National Symphony Orch...
---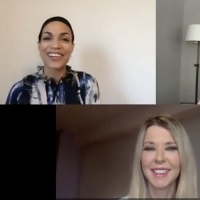 VIDEO: JOSIE & THE PUSSYCATS Stars Rachel Leigh Cook, Tara Reid, and Rosario Dawson Reminisce on the Film's 20th Anniversary
April 11, 2021

In honor of the 20th anniversary of the film Josie & The Pussycats, the original stars reunited for a conversation hosted by Universal!
---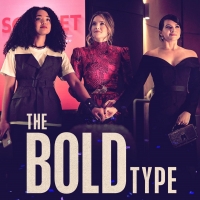 THE BOLD TYPE Returns for Its Fifth and Final Season
April 08, 2021

"The Bold Type" stars Katie Stevens, Aisha Dee, Meghann Fahy, Stephen Conrad Moore and Melora Hardin. The series is executive produced by Wendy Straker Hauser, Matt McGuinness, David Bernad, Joanna Co...
---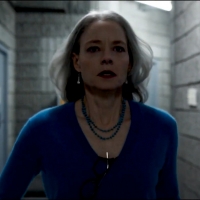 VIDEO: Watch a New Trailer for THE MAURITANIAN
by Stage Tube - April 07, 2021

Declared "triumphant" by Clayton Davis, Variety the political thriller is based on The New York Times best-selling memoir Guantánamo Diary by Mohamedou Ould Slahi and has been hailed as one of the mos...
---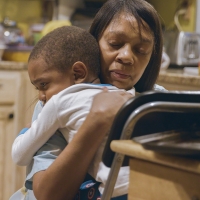 THROUGH THE NIGHT Debuts May 10 on PBS
April 06, 2021

An official selection at the 2020 Tribeca Film Festival as well as at DOC NYC and AFI DOCS, Through the Night is an intimate cinema verité portrait of three working mothers whose lives intersect at a ...
---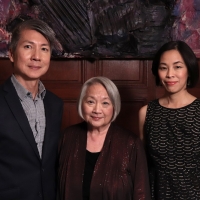 WHEN THE WORLD WAS YOUNG Wins Audience Choice Award For Best Short Narrative At 16th DisOrient Asian American Film Festival
March 31, 2021

When The World Was Young, a family drama that tells the story of siblings Benjamin (Jason Ma) and Audrey (Lia Chang) who return home to confront their Mother's (Virginia Wing) memory loss and discover...
---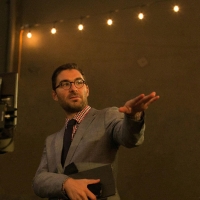 James Kicklighter Directs Documentary THE SOUND OF IDENTITY
March 31, 2021

His work has been featured by the world's press including The Hollywood Reporter, The Times of India and FilmInk Australia. Kicklighter has served as a panelist at the Oscar-qualifying Hollyshorts Fil...
---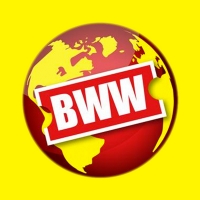 Doug Schwalbe Launches The Co-Production Company
March 31, 2021

Schwalbe is also working with former DreamWorks and Nickelodeon EVP Mark Taylor, raising equity finance for highly branded animated films with leading animation studios in Asia.
---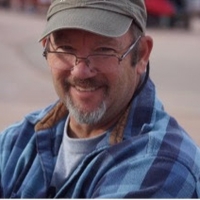 John Eaves To Receive a Lifetime Achievement Award at The 25th Annual ADG Awards
March 31, 2021

Academy Award- and Emmy-winning Production Designer Stuart Wurtzel, ADG, known for his work on Hannah and Her Sisters and "Angels in America," will receive the ADG Lifetime Achievement Award from the ...
---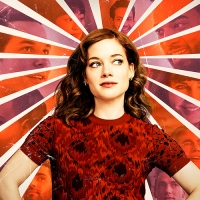 The Cast of ZOEY'S EXTRAORDINARY PLAYLIST Will Host the ACE Eddies
March 30, 2021

Past hosts of the ACE Eddie Awards include Bob Odenkirk, Patton Oswalt, D'Arcy Carden, Tichina Arnold, Adam DeVine and Rachel Bloom, among others.
---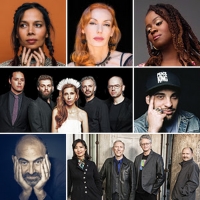 Rhiannon Giddens and Francesco Turrisi, Magos Herrera and Brooklyn Rider & More Announced for VOICES OF HOPE Festival
March 26, 2021

From April 16-30, 2021, Carnegie Hall will present Voices of Hope, an online festival that examines the resilience of artists, exploring works that they felt compelled to create despite—and often beca...
---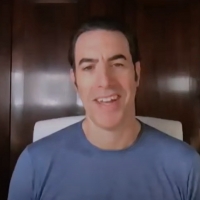 VIDEO: Sacha Baron Cohen Went to a Very Intense Clown School
by Stage Tube - March 26, 2021

Sacha Baron Cohen talks about playing Abbie Hoffman in The Trial of the Chicago 7, going to clown school and the birth of Ali G and Borat.
---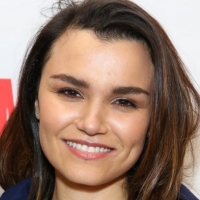 Samantha Barks and Ramin Karimloo to Star in Movie Musical TOMORROW MORNING
March 25, 2021

West End and Broadway stars, Samantha Barks and Ramin Karimloo are set to star in the film adaptation of Laurence Mark Wythe's musical Tomorrow Morning. 
---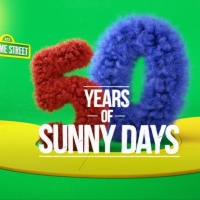 ABC Presents SESAME STREET: 50 YEARS OF SUNNY DAYS April 26
March 25, 2021

Homelessness, multicultural representation, autism, refugee crises and addiction are just a few of the social issues fearlessly tackled by "Sesame Street" for over a half a century.
---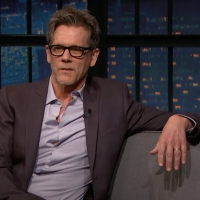 VIDEO: Kevin Bacon Calls Out the Big Difference Between Boston and Philadelphia on LATE NIGHT WITH SETH MEYERS
by Stage Tube - March 25, 2021

Kevin Bacon talks about City on a Hill and the difference between Boston and Philadelphia.
---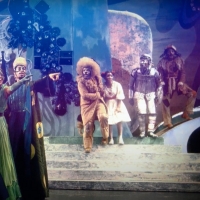 L. Frank Baum Documentary AMERICAN OZ Premieres Monday, April 19 on PBS
March 24, 2021

The story of Dorothy, the Tin Man, the Scarecrow and the Lion has continued to enthrall children and adults and been reinvented every generation. It found its most enduring place in American culture a...
---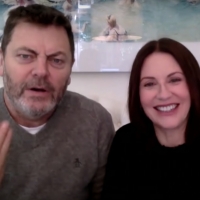 VIDEO: Nick Offerman & Megan Mullally Talk About How They Met on LATE NIGHT WITH SETH MEYERS
by Stage Tube - March 24, 2021

Are Megan Mullally and Nick Offerman Married? Yes! Learn how they met & more. Megan Mullally and Nick Offerman talk about their show The Great North, how they first met and Mullally learning about her...
---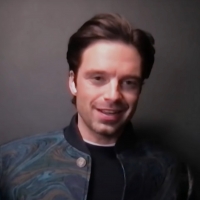 VIDEO: Sebastian Stan Says Anthony Mackie Struggles with Social Distancing
by Stage Tube - March 24, 2021

Sebastian Stan talks about The Falcon and the Winter Soldier, playing his character Bucky for a decade and what his first New York City apartment was like.
---