VIDEO: See Amanda Seyfried and Finn Wittrock in the A MOUTHFUL OF AIR Trailer
The movie is out in theaters on October 29.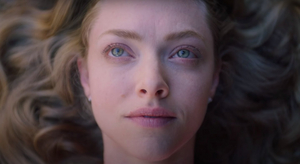 The trailer for Mouthful of Air, a new film starring Academy Award-nominee Amanda Seyfried and Emmy-nominee Finn Wittrock, has been released. The film is out exclusively in theaters on October 29.
The film follows a children's book writer, played by Seyfried, who is forced to confront a dark secret that has haunted her throughout her life. As she gives birth to her second child, the secret is brought back into her life, along with a new battle to survive.
A Mouthful of Air was written and directed by Amy Koppelman and is based on her novel of the same name. The film's cast also includes Paul Giamatti, Amy Irving, Jennifer Carpenter, and Michael Gaston.
Amanda has appeared as Cosette in the film adaptation of Les Miserables and previously appeared in Mamma Mia! with Meryl Streep. Other film credits include Mean Girls; Diablo Cody's horror comedy, Jennifer's Body, with Megan Fox; the thriller Chloe opposite Julianne Moore and Liam Neeson; Nicholas Sparks' Dear John with Channing Tatum; and the romantic dramedy Letters to Juliet with Vanessa Redgrave. Her television career took off on HBO's critically-acclaimed "Big Love" with Bill Paxton, Chloe Sevigny and Ginnifer Goodwin, as well as a memorable turn in cult favorite "Veronica Mars" as the series' catalyst.
Watch the trailer here: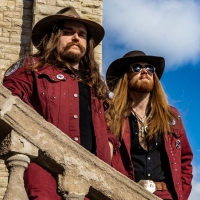 Heavy & Western Band The Comancheros Storm Scene with New Album 'Memphis to Mexico'

November 28, 2022

The Comancheros have entranced fans far and wide with their self-described 'Utter Dionysian chaos.' Notably, the three-piece comprised of lead singer Tanner Jones, drummer Michael 'Bobcat' Cook, and bassist/vocalist Jon 'Deere' Green, made their first appearance at Nashville's infamous Whiskey Jam in September 2022.
---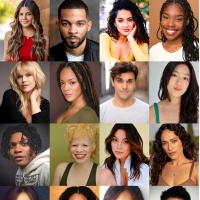 Disney Television Discovers: Talent Showcase Actors Revealed

November 28, 2022

In its 21st year, ABC Entertainment Talent and Casting is excited to present emerging talent from coast to coast with 2022's Disney Television Discovers: Talent Showcase. As a part of their continued commitment to creating opportunities for rising artists to be discovered, nurtured and celebrated.
---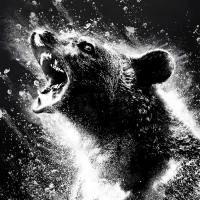 Photo: First COCAINE BEAR Film Poster Revealed

November 28, 2022

Cocaine Bear stars Keri Russell (The Americans), Emmy winner Margo Martindale (The Americans), Emmy winner Ray Liotta (The Many Saints of Newark), Alden Ehrenreich (Solo: A Star Wars Story), O'Shea Jackson Jr. (Straight Outta Compton), Jesse Tyler Ferguson (Modern Family), and more. Check out the new photo now!
---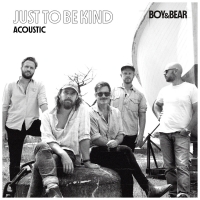 Boy & Bear Share Special Acoustic Version of New Single 'Just To Be Kind'

November 28, 2022

The band's second step in a new chapter, "Just to Be Kind" receives an even more intimate treatment for listeners, showcasing the croon of Dave Hosking's vocals amid a soft guitar and piano-led backing from the band. The original single continued a jubilant return to music for Boy & Bear in 2022, first marked by February single "State of Flight."
---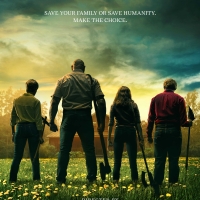 Photo: New KNOCK AT THE CABIN Poster Released

November 28, 2022

From visionary filmmaker M. Night Shyamalan, Knock at the Cabin stars Dave Bautista (Dune, Guardians of the Galaxy franchise), Tony award and Emmy nominee Jonathan Groff (Hamilton, Mindhunter), Ben Aldridge (Pennyworth, Fleabag), BAFTA nominee Nikki Amuka-Bird (Persuasion, Old), newcomer Kristen Cui, and more. Check out the new photo poster!
---