VIDEO: Brendan Gleeson Takes Over the SATURDAY NIGHT LIVE Studio in New Promo
"SNL" airs Saturday at 11:30pm ET/8:30pm PT on NBC and streams live on Peacock, with host Brendan Gleeson and musical guest Willow.
Saturday Night Live has shared a new promotional video for Brendan Gleeson's upcoming episode.
NBC's Emmy Award-winning late-night comedy showcase "Saturday Night Live" returns for its 48th season of laughs, surprises and standout performances.
"SNL" is the most Emmy-nominated show in history and holds 93 Emmy wins (including awards for its specials and short form series). "SNL" has been honored twice (1990 and 2009) with the prestigious George Foster Peabody Award and was inducted into the Broadcasting Hall of Fame. The show continues to garner the highest ratings and largest audience of any late-night television program, entertaining millions each week on linear and digital platforms.
Since its inception in 1975, "SNL" has launched the careers of many of the brightest comedy performers of their generation. "SNL" makes headlines with topical humor reflecting politics and current events, features an array of characters with a perspective on pop culture that remains unparalleled, and offers sharp political commentary through its signature "Weekend Update" segment. A variety show that is truly one of a kind, "SNL" also attracts the biggest stars of music to its stage for innovative viral performances.
"Saturday Night Live," which premiered Oct. 11, 1975, broadcasts live from NBC's famed Studio 8H in New York City's Rockefeller Center. The program is a production of Broadway Video in association with SNL Studios. Lorne Michaels is the executive producer.
"SNL" airs Saturday at 11:30pm ET/8:30pm PT on NBC and streams live on Peacock, with host Brendan Gleeson and musical guest Willow.
Watch the new promo video here: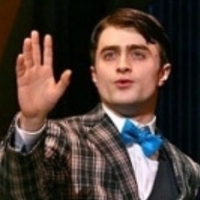 HARRY POTTER Stars Who Have Appeared on Broadway

December 3, 2022

To celebrate Daniel Radcliffe's return to theatre in the Off-Broadway revival of Merrily We Roll Along, we are taking a look back at the stage careers of he and his fellow Harry Potter film cast members. Keep reading to find out times you may have seen Rupert Grint, Alan Rickman, Maggie Smith, Ralph Fiennes, Imelda Staunton, and more onstage!
---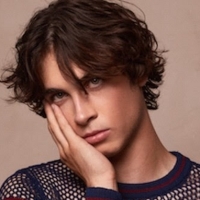 VIDEO: Aidan Bissett Shares Video for 'I Can't Be Your Friend'

December 2, 2022

Aidan Bissett writes the book on the notion of being "just friends" with someone you're attracted to in the official video for "I Can't Be Your Friend," which is out now. Directed by Brooke James (Troye Sivan), the clip finds Bissett and the object of his affection (played by Faith Hines) going in circles and moving in for a kiss that never comes.
---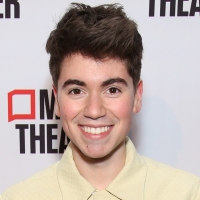 Noah Galvin to Star In Meet Cute's Holiday Rom-Com Series

December 2, 2022

Noah Galvin will star in Meet Cute's December series, "Christmasuzannukkah." Noah Galvin is best known for playing Dr. Asher Wolke in the TV series The Good Doctor, Kenny O'Neal in the ABC sitcom The Real O'Neals and for taking the lead role in the Broadway musical Dear Evan Hansen.
---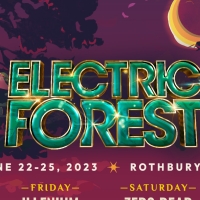 Electric Forest Announces 2023 Initial Lineup

December 2, 2022

Electric Forest announces the much anticipated 2023 Initial Lineup for the adored music, camping, and arts festival in Rothbury, MI from June 22 - 25, 2023. After the reunion of a lifetime in 2022, Electric Forest returns with an impressive lineup of Electric Forest favorites, acclaimed headliners, and innovative emerging artists.
---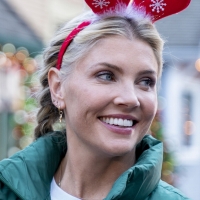 Interview: Amanda Kloots Talks Returning to Acting In FIT FOR CHRISTMAS

December 2, 2022

Amanda Kloots stars in Fit For Christmas, the new CBS original holiday film, which she also co-created and executive produces. BroadwayWorld caught up with Kloots to discuss how the tragic loss of her husband, Nick Cordero, inspired her to create the film, why fitness should be a part of the holiday season, and if she would ever return to Broadway.
---