South Jersey-Based Production Company Nominated for Best Documentary at Prestigious National Film Festival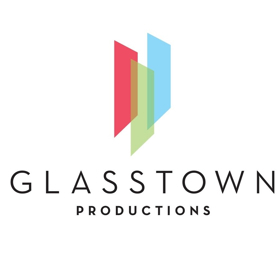 A short film from Millville-based video production company Glasstown Productions has been nominated for the "Best Documentary" category at the International Christian Film Festival in Orlando, FL. The documentary, entitled Ask Seek Knock, details the inspirational story of southern New Jersey high school student Brianna Wittman, who was involved in a serious car accident just before graduation that changed her life forever. The film, which previously won Best Documentary at the 2017 Christian Film Festival, will also be screening on March 24th at the Garden State Film Festival.
When asked about the film's recent nomination and successes Ask Seek Knock Producer Kevin Malone said, "We are thrilled to have our documentary featured in the prestigious International Christian Film Festival. Brianna's story is heart-wrenching, but its message is inspirational. We are honored to tell her story and feel humbled to have such a large stage from which to tell it." Ask Seek Knock, directed and edited by Jason Penza is 27 minutes long. It features interviews with Brianna's family and the doctors who helped her along her journey. In addition to the Garden State Film Festival screening in March, there will be an official film premiere at Rowan University in late April. Details on the Rowan premiere are forthcoming however the event will feature a screening of the film immediately followed by a question and answer session. For information visit: www.facebook.com/GlasstownProductions. Founded in 2012, the International Christian Film Festival is the preeminent outlet for faith-based films in the United States. This year's festival will take place from May 2-5 in Orlando, FL. www.internationalcff.com. Glasstown Productions, founded in 2016, is the sister company of SNJ Today and Clearbridge Branding Agency. Glasstown focuses on commercials, documentaries, corporate, and non-profit videos.
www.glasstownproductions.com