LOVE IN KILNERRY Premieres at San Diego International Film Festival and New Hampshire Film Festival

"Love in Kilnerry" is set for its Bi-Coastal North American Premier at the San Diego Intl Film Festival on Oct 17 @ 2pm (Pendry Hotel) and Oct 19 @ 1pm (ArcLight Cinema) and at the New Hampshire Film Festival Oct 17 5:15 pm (The Music Hall, Portsmouth, NH). It was completed in Summer 2019 and has already gained 23 international awards and 11 nominations for Best Film, Best Director, Best Actor, Best Screenplay, and Best Cinematography. The corky, warm-hearted comedy, edited by John Wilson (Downton Abbey), casting by Kimberly Graham (Homeland), an original score by Randy Edelman (Last of the Mohicans), and colored by Company 3 (Star Wars, A Star is Born) had over 380,000 views on the trailer in the first few months.
The film has consistently sold out theaters and has won awards at each festival thus far. Daniel Keith wrote, produced, directed, and starred in the film and is nominated for the Chris Brinker Award at SDIFF for first time directors who push the envelope in the cinematic world. Daniel won Best Director at Madrid International, Jersey Shore, and the International Independent Film Awards along with seven Best Screenplay Awards for Love in Kilnerry.
Cast includes Daniel Keith, Kathy Searle, Tony Triano, Broadway's Sybil Lines, Shelia Stasack, James Patrick Nelson, Roger Hendricks Simon, Broadway's Lawrence Leritz, Jeremy Fernandez, Debargo Sanyal, Leon Morgan, Nathan Wallace, Bari Hyman and Addison LeMay.
The elderly residents of a small remote town panic when the EPA announces mandatory changes to their chemical plant could cause a dramatic increase in their sexual libido. The town Sheriff (Daniel Keith) struggles to maintain order and decency but mayhem ensues.
Daniel had originally written the story as an Irish play and was workshopped by New York theater actors for all of 2016 at the Manhattan Theater Club Studios. It was later adapted into a screenplay and shot in Portsmouth, NH. The producers are currently seeking a sales agent and distribution. The trailer is being over-dubbed in Japanese and Mandarin for the Asian market. More information and the cast interview can be found at LoveInKilnerry.com or IMdb.com. Cast and producers will be at both festivals.
More Hot Stories For You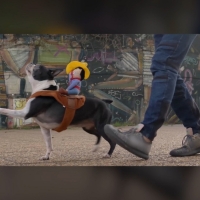 Crafty Cats, Muddy Mutts, and Crazy Corgis are Up Next on WORLD'S FUNNIEST ANIMALS

December 4, 2022

WORLD'S FUNNIEST ANIMALS, hosted by Elizabeth Stanton, will present Week Seven of Season Three on The CW Saturday, December 10, 2022 with two 30-minute episodes airing back to back at 9/8C.
---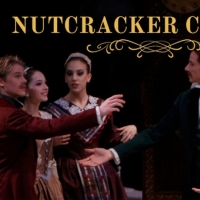 This Holiday Season, Stage Access Is 'Nutcracker Central,' With 10 Variations of Tchaikovsky's Magical Masterpiece

November 30, 2022

Few musical works or theatrical productions are as inextricably tied with the holidays as The Nutcracker, and to make this holiday season extra special, Stage Access – the streaming service dedicated to classical music, ballet, opera and the performing arts – is offering a dazzling array of 10 different variations on this wintertime spectacular.
---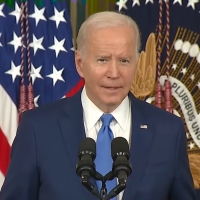 President Joe Biden and Vice President Kamala Harris to Attend 45th Annual Kennedy Center Honors

November 29, 2022

President Biden, First Lady Jill Biden, Vice President Kamala Harris, and Second Gentleman Douglas Emhoff will attend the 45th Kennedy Center Honors on Sunday, December 4.
---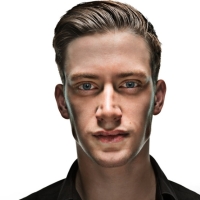 Streaming Comedy Special DANIEL SLOSS: SOCIO to Be Released in December

November 27, 2022

DANIEL SLOSS: SOCIO, the new comedy special from the creator of Netflix hit shows Dark and Jigsaw, and Daniel Sloss: X will premiere on DanielSloss.com at 7pm GMT on Friday 9 December 2022. 
---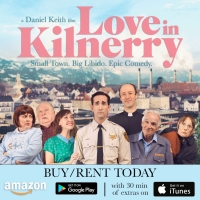 LOVE IN KILNERRY Now Available To Rent On Amazon And iTunes

November 22, 2022

Just in time for the holidays, the comedy feature LOVE IN KILNERRY is now available to rent! The film will also be available in the UK/Ireland on December 6th and debuts in Australia on January 10, 2023.
---