Perry Tannenbaum

  Perry Tannenbaum has been covering the performing arts across the Carolinas since 1987. He has also acted onstage in productions by Children's Theatre of Charlotte, innovative Theatre, and Charlotte Repertory Theatre. Among the diverse artists he has interviewed, Tony Kushner, Beth Henley, John Guare, Maya Angelou, Dave Brubeck, Gary Burton, Joseph Papp, and Judith Jamison were the most memorable. Beside his regular coverage of the Charlotte performing arts scene for Creative Loafing and CVNC.org, Perry has been covering Spoleto Festival USA in Charleston for over 25 years and makes yearly pilgrimages to New York for his annual roundups of Broadway, Off-Broadway, opera, and jazz. His reviews, interviews, and features have appeared in American Record Guide, Backstage, Classical Voice North America, Dance International, Early Music America, JazzTimes, Stage Directions and TheaterMania.com.
MOST POPULAR ARTICLES
LAST 365 DAYS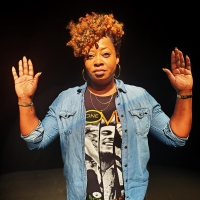 Three Bone Theatre Responds to this Moment with HANDS UP
Posted: Nov. 22, 2020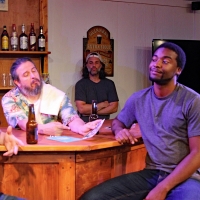 BWW Review: Warehouse PAC's SWEAT Deploys Stellar Cast on Stellar Script
Posted: Aug. 2, 2021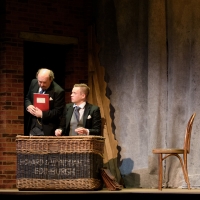 BWW Review: Spoleto's Festival Hall Isn't Ideal for THE WOMAN IN BLACK
Posted: Jun. 6, 2021


BWW Review: Warehouse PAC's SWEAT Deploys Stellar Cast on Stellar Script

August 2, 2021

Lynn Nottage's Pulitzer Prize-winning SWEAT analyses the effects of NAFTA on steelworkers in Reading, PA - a microcosm of why blue-collar and union workers jumped out of the pockets of Democratic politicians in the 2000 election and how the seeds of xenophobic Trumpism were first planted
---
BWW Review: Spoleto's Festival Hall Isn't Ideal for THE WOMAN IN BLACK

June 6, 2021

A late shift in venues moved the visitation of THE WOMAN IN BLACK, that famed West End perennial second in longevity to only The Mousetrap, from the Charleston Visitor Center Bus Shed - quite an intriguing choice - to Spoleto Festival USA's Festival Hall. Results are mixed.
---
---
Three Bone Theatre Responds to this Moment with HANDS UP

November 22, 2020

As relevant and compelling as it was back in 2014 in responding to Michael Brown, HANDS UP is a perfect way for Three Bone Theatre to return to the Charlotte scene, more activist and more woke.
---
BWW Review: Symphony Bolsters CHOPIN PIANO CONCERTO With Improved Beethoven

February 22, 2020

An R&J Valentine's Day theme, an ongoing Beethoven celebration, and a CHOPIN PIANO CONCERTO that few at Charlotte Symphony had likely played before were the crisscrossing storylines at the latest classics series concert at Knight Theater.
---
BWW Review: Sports Seasons and Generations Clash in Brand New Sheriff's FENCES

February 13, 2020

Their third dive into August Wilson's ten-play Pittsburgh Cycle, Brand New Sheriff's FENCES may be their best yet, with an outstanding cast, led by Jonavan Adams - and an outstanding director, Corlis Hayes, who has been here before.
---
BWW Review: Matthews MAMMA MIA! Mixes Summer Romance and Autumn Regret

February 8, 2020

Director Billy Ensley has lured a bevy of seasoned Charlotte musical stars to a fine looking Matthews Playhouse production of MAMMA MIA! - and he has found a sensational newcomer to ignite the action.
---
BWW Review: BEYOND THE MINT Crosses the Street for Inspiration

February 3, 2020

The latest edition of Innovative Works, BEYOND THE MINT, sends three choreographers across the street to soak in Spirit Drift's 'Immersed in Light' installation at the Mint Museum Uptown. Chelsea Dumas and Duane Cyrus are particularly successful in their quests for inspiration.
---
BWW Review: Cherokee Nation Claims Territory Next to APPALACHIAN SPRING

February 1, 2020

Two American warhorses, Samuel Barber's 'Adagio' and Aaron Copland's APPALACHIAN SPRING, topped the marquee, but William Brittelle's 'Si Otsedoha' stole the show at Charlotte Symphony's all-American concert at Belk Theater.
---
BWW Review: A Disfigured War Vet Struggles to Find – and See – Herself in UGLY LIES THE BONE

January 30, 2020

With Andrea King as a disfigured war vet going through an excruciating rehab in Three Bone Theatre's UGLY LIES THE BONE, it's a perverse pleasure to have Scott Tynes-Miller and Peter Finnegan making asses of of themselves as they make the road to recovery that much tougher.
---
BWW Review: Sher Tinkers With MY FAIR LADY, Recalibrating Its Perfections

January 24, 2020

Bartlett Sher fiddles with the legendary perfection of MY FAIR LADY, freshly illuminating the characters of Professor Higgins, Eliza, and Freddy - while risking unexpected tech difficulties.
---
BWW Review: DVOŘÁK'S NEW WORLD Picks Up Slack in Symphony Concert

November 25, 2019

Sometimes orchestras program pieces to meet popular demand, and at other times, they program works to meet expectations or fulfill a sense of obligation. It's so easy to yield to inertia. This past weekend's Charlotte Symphony concerts balanced both types of choices. The DVOŘÁK'S NEW WORLD SYMPHONY is so popular in the Queen City that an extra row of seats was set up at Belk Theater behind the already-packed Grand Tier.
---
BWW Review: Viking Queen LEAR Remains True to the Bard

November 21, 2019

Free Reign Theatre Company's following is surprisingly strong for a young company, but their daring and robust production of LEAR demonstrates why: they're the real deal.
---
BWW Review: CSO and Graf Make Debussy's FAUN a Dynamic Prelude

November 11, 2019

With Hans Graf at the podium for the first time at Knight Theater, Charlotte Symphony and guest artist Angelo Xiang Yu were in top form on a program highlighted by Debussy's 'L'Après-midi,' Mozart's 'Turkish' Concerto, and a snippet of Piazzolla.
---
BWW Review: Op Carolina Animates MACBETH in 'Game of Thrones' Style

November 10, 2019

Opera Carolina has put a lot of trendy fun into its new take on Verdi's MACBETH, a bit over-the-top at times in applying 'Game of Throne' style - but never off-target
---
BWW Review: AND THEN THERE WERE NONE Keeps Us Guessing as the Body Count Mounts

November 1, 2019

With a fine mix of veterans and rising stars among its suspects, Theatre Charlotte's AND THEN THERE WAS NONE keeps us one step behind a maniacal killer.
---
BWW Review: King of Pop Invades Popo in LEONCE AND LENA

October 26, 2019

Not the most vicious satire you will ever see, Christian Spuck's LEONCE AND LENA is certainly among the zaniest, teeming with delightful eccentrics, anti-balletic antics, and shtick.
---
BWW Review: CSO Takes Flight With STRAVINSKY FIREBIRD

October 24, 2019

Charlotte Symphony continued its skein all-Russian concerts with somewhat diminished returns as they failed to conquer Mussorgsky's Night on Bald Mountain for the third time in the last 10 years, but with Christopher James Lee wielding the baton with more controlled fury, they slayed with Stravinsky's FIREBIRD Suite.
---
BWW Review: New DRACULA Sports Female Feline Fangs

October 16, 2019

While his fixed-set concept is too confining and his Van Helsing isn't on her best form, Tony Wright's new COUNTESS DRACULA is plenty of fun at its best, smoking with feline sharpness, sexuality, and grace.
---
BWW Review: ShakesCar's CYRANO Has Ample Eloquence but Faulty Amplification

September 7, 2019

Like its title, CYRANO is a shortened adaptation of Edmond Rostand's 'Cyrano de Bergerac.' Presented outdoors at the Winthrop Amphitheater, the Shakespeare Carolina production is an engaging intro to this classic - if you can comfortably plow through the distractions of a wayward sound system.
---