Opera Returns With RIVAL QUEENS By Divaria Productions
Rival Queens will play on Thursday, November 12.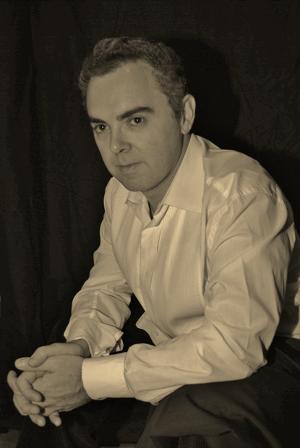 Bay Street Theater & Sag Harbor Center for the Arts has announced the virtual world premiere of Divaria Productions' original biopic opera Rival Queens on Thursday, November 12, at 8 p.m. at baystreet.org.
The one-hour production tells the story of Mary Queen of Scots and Queen Elizabeth I, and features music from Donizetti's opera Maria Stuarda with English subtitles. Originally scheduled to be performed in-person at Bay Street Theater, the virtual presentation was instead created and prepared on an intercontinental basis featuring a director, pianist, and actors located in Spain; a writer, soprano, mezzo-soprano and film crew in New York; a narrator from San Francisco; and a tenor in Chicago. Tickets are $20 and can be purchased via baystreet.org.
In contrast to the opera Maria Stuarda, Rival Queens adds the dimension of the relationship of these two women throughout their entire life and not just the months immediately preceding Mary's execution. This biopic represents a new form of art that melds documentary film with the music of opera, which serves as the driving force of the story. The story draws on primary sources of the letters between these women-who never actually met in person-and historical research, culminating in original narration that connects the opera and the letters. Rival Queens is described by Divaria Productions as "a historic metaphor for the tragedy of judgment and choosing fear over trust, painting a powerful picture of the destruction that the naked push for power leaves in its wake. The documentary opera's themes of power and femininity, and whether these two dynamics can be reconciled are topics we continue to explore today, and which merit re-examination through the lens of time. Tudor England is in many ways reminiscent of all the strife in our own society and the struggle for differing voices to be heard. We hope that learning about this story can inspire members of the community to learn more about and understand each other in order to prevent future conflict and encourage cooperation." With the virtual opera Rival Queens, Divaria Productions makes a welcomed return to Bay Street Theater, where for the past six years it has presented sell-out shows on Bay Street's stage, with productions of La Traviata, Don Giovanni in New York, and Othello, to name a few. Rival Queens features mezzo-soprano Anna Tonna as Queen Elizabeth I, Ashley Galvani Bell as Mary Queen of Scots, Michal Gizinski as Narrator, and tenor Andrew Owens as Leicester. The film is directed by Anton Armedariz Diaz and musically directed by Sergio Martinez Zangroniz. Anton Armendariz Diaz (Stage Director) is the artistic director of La Rioja Lirica Opera Company in Spain. His directing experience began in short videos, being a finalist for the productions of Serjei and Imprudencia in the Barcelona Film Festival. He directed several documentaries about climbing in the Himalayas and is currently preparing a remake of the film Paranoia, to be shot in New York in 2021. He studied film direction with Eduardo Gil and interpretation with the Professor of the Institut de Teatre de Barcelona, stage director Jordi Godall. His passion for music soon led him to form the company La Rioja Lirica, where he has directed many successful productions including L'Elisir D'Amore, Don Giovanni, Cosi Fan Tutte, El Barberillo de Lavapies, La Voix Humaine, Mozart's Dream (based on the Da Ponte trilogy), La Traviata, Las Heroinas de la Zarzuela, and La Dolorosa. Upcoming directing credits include El barberillo de Lavapies with Rioja Lirica and Le Nozze di Figaro at the Narni Festival in Italy. Michal Gizinski (Narrator) was born in Poland and graduated from Warsaw Theatre Academy. He has worked with Atheneum Theatre, Contemporary Theatre in Warsaw, New Conservatory Theatre in San Francisco, and the Pulse Theatre in New York, among many others. His roles have included Vershinin in Three Sisters, Boyet in Love's Labour's Lost, Count Dracula in Like A Vampire, Kudelius in The Summer, and Elle in Human Voice, in which he was hailed by Berkshire Fine Arts as "first-rate." He currently lives in New York. Anna Tonna (Queen Elizabeth-mezzo soprano) has been described by critics as "A born star." Her performances have been depicted as "...full of charm and magnetism with her dark, compact lyric mezzo-soprano." In the North American premiere of L'Equivoco Stravagante, the Rossini Gessellschaft described her as, "a mezzo heroine who knows how to sing Rossini" and by New York Magazine as "showing off her warm, secure mezzo-soprano to maximum advantage." She recently played the role of Laura Adorno with both the Brno State Opera in the Czech Republic and the New Jersey Association of Verismo Opera. Other performances include Clarina in Rossini's Il Cambiale di Matrimonio for Little Opera Zamora; recitals in Madrid, Italy, Vienna, and Lisboa; and a Zarzuela concert at the ElbPhilharmonie in Hamburg. In New York, she will be featured at the Hispanic Society Museum & Library and the Americas Society. As part of the Centennial Anniversary dedicated to
Leonard Bernstein
, she performed in the composer's Songfest for Maverick Concerts.
Ashley Bell
(Mary Queen of Scots-soprano) has been hailed by Opera News as "delightful." She has performed as a soloist in the United States, Italy, Spain, France, and Russia. In 2019, she made her
Carnegie Hall
debut as soprano soloist in Hadyn's Nelson Mass and Schubert's Mass in C; debuted as Madame Butterfly with Townsend Opera in California; performed Elle in a critically acclaimed performance of La Voix Humaine at Rioja Forum in Spain and at the New York Opera Fest; sang Donna Anna in a sold-out performance at
Bay Street Theatre
; and debuted with New York City Opera singing Giovanetta, and covering Fiora in L'Amore Tre Re. Other performances include Gilda with New Jersey Verismo Opera; Violetta in La Traviata with Mid-Atlantic Opera; Fioridligi and Donna Anna at the Narni Festival in Italy; and Norina at Spain's Rioja Forum where La Rioja called her, "unstoppable in her brilliant singing and a true stage animal with her hilarious interpretation of Norina/Sofronia." Ms. Bell is a Phi Beta Kappa graduate of Yale University and speaks five languages fluently. Upcoming performances include a tour of La Voix Humaine. Andrew Owens (Leicester-tenor) has quickly built a reputation as a promising singer of his generation, exhibiting a beautiful Italianate timbre, soaring top notes, and effortless agility. In the 2019­-20 season, Andrew will debuted with the Irish National Opera as Don Ramiro in La Cenerentola; and returned to Theater an der Wien for role debuts as Jakob Glock in Der feurige Engel and Vierter Jude in Salome. He will also sing the tenor solos in Handel's Messiah with the North Carolina Symphony.
In the 2018-19 season, he made his Opera Philadelphia debut as Arturo in Lucia di Lammermoor; performed Count Almaviva in Il barbiere di Siviglia with Manitoba Opera; and returned for the role with Glyndebourne Festival. He also returned to the Kammeroper Wien and performed Beethoven's Symphony No. 9 with the Fort Wayne Philharmonic. Sergio M. Zangróniz (Musical Director and Pianist) is a pianist and musical director who young age of 20 stands out for his maturity and composure, as well as for a sensitivity demonstrated in all of his performances. He began his work as a conductor in 2017 with works for soloist, orchestra, and chorus including Come Ye Sons of Arts (Handel); and the opera I Capuletti e I Montecchi at the Conservatorio Profesional de Música de La Rioja. In 2018, he directed the orchestral suite for winds by
Kurt Weill
Suite from Threepenny Opera at the Auditorio Eduardo del Pueyo with the Orquestra de Viento Sinfonietta of Conservatorio Superior de Música de Aragón. He has also been a collaborative pianist in numerous chamber and opera recitals throughout Spain since 2016 with notable success. Currently he is studying orchestral conducting in the Conservatorio Superior de Aragón, perfecting his skills in master classes with Vladimir Ponkin and Pieter Jansen. This virtual theatrical production of Rival Queens is made possible with funds from the Decentralization Program, a regrant program of the New York State Council on the Arts with the support of Governor M.
Andrew Cuomo
and the New York State Legislature, and administered by The Huntington Arts Council. It is also supported by a grant from Suffolk County Office of Film & Cultural Affairs. Bay Street Theater is a year-round, not-for-profit professional theater and community cultural center, which endeavors to innovate, educate, and entertain a diverse community through the practice of the performing arts. It serves as a social and cultural gathering place, an educational resource, and a home for a community of artists.
Related Articles
View More Opera

Stories
More Hot Stories For You