Irish National Opera Launches in 2018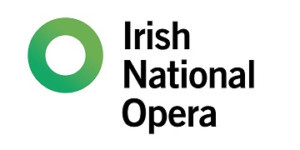 Ireland's opera stars have held global audiences spellbound in recent years to create a golden age of Irish singing. Their artistry is set to propel Irish National Opera throughout its inaugural season and beyond. The bold new enterprise, to be launched with a gala concert at Dublin's National Concert Hall on 9 January 2018, trains the spotlight on world-class Irish singers, orchestras, conductors, directors, and creative teams. The company offers a striking blend of the energy of a modern start-up with the best of operatic tradition. Irish National Opera will present seven operas in its first year, five of them new productions, and tour to thirteen venues in Ireland and London's Barbican Centre.
Irish National Opera's good news story represents a fresh start for opera in Ireland. The company stems from the Irish Arts Council's renewed commitment to the art form, a major endorsement backed by substantial public funding and clear future vision. Its ambitious programme comprises a mix of mainstream opera, modern classics and new work. Irish National Opera opens its 2018 season with Thomas Adès's compelling chamber opera Powder Her Face, given in a touring co-production with Northern Ireland Opera (24 February - 9 March). Patrick Mason's new staging of The Marriage of Figaro, with Tara Erraught, Jonathan Lemalu, Ben McAteer, Máire Flavin and Suzanne Murphy among its stellar cast, marks the company's first full production, opening at Wexford's National Opera House on 13 April before transferring to the Gaiety Theatre in Dublin for four performances (17, 18, 20 & 21 April). In the summer, Irish National Opera presents Gluck's moving telling of the myth of Orfeo ed Euridice in association with Galway International Arts Festival (23 - 29 July); mezzo soprano Sharon Carty stars in a production directed by leading dance theatre director Emma Martin.
"This is a fantastic opportunity for us to create something new," comments Fergus Sheil, Artistic Director of Irish National Opera. "It is also about defining fresh parameters for what opera could and should be. We are starting at a remarkable time for Irish singers, with so many exceptional artists on the international scene. We have the chance to make a bold statement to the public in Ireland about our world-class artists and bring as many of them as possible to the broadest of audiences."
Irish National Opera intends to develop the technical skills required to stage opera in diverse formats and spaces, delivering productions that embrace the creative virtues of originality and flexibility. "We're doing things differently from anything that has gone before in Ireland," says Sheil. "The Arts Council know that Ireland is rich in international talent and recognise that Irish National Opera can carry the art form forward into the future. We're about new ways of conceiving and presenting opera. Our model means that we can tailor works to suit everything from 200-seat to 2000-seat venues." Irish National Opera will collaborate with different orchestras and ensembles for specific projects. It plans to work with, among others, the RTÉ National Symphony Orchestra, the RTÉ Concert Orchestra, the Irish Chamber Orchestra, the Irish Baroque Orchestra and Crash Ensemble as well as creating its own orchestra for some productions. "This gives us incredible flexibility to produce operas in multiple ways" concludes Fergus Sheil.
Irish National Opera enters a period of intense work next autumn, starting at the Barbican Centre with a revival of Donnacha Dennehy and Enda Walsh's critically acclaimed The Second Violinist, presented in co-production with Landmark Productions (6 - 8 September). The season continues later that month with a ten-venue tour of Tom Creed's new production of The Tales of Hoffman (14 September - 6 October) before returning to the Gaiety Theatre for Bartók's Bluebeard's Castle (12, 13 & 14 October). Fergus Sheil conducts the company's fifth new production at Bord Gáis Energy Theatre, joined by Orla Boylan in the title role of Aida and Gwyn Hughes Jones as Radamès (24, 27 & 29 November; 1 December).
Audience building stands at the heart of Irish National Opera's remit. The company will lead projects designed to attract newcomers to opera and encourage emerging opera professionals. Its outreach work will also gain from a strong digital presence. Attracting new audiences, addressing communities formerly untouched by opera and raising awareness of exceptional Irish talent are central to Irish National Opera's vision for opera in Ireland.
Sheil, who has worked in opera as conductor and creative producer for over twenty years, garnered critical acclaim as Artistic Director of Wide Open Opera and Opera Theatre Company. He established Wide Open Opera in 2012 as a project-based company following the closure of Opera Ireland two years earlier. They immediately made their mark with the first production of Wagner's Tristan und Isolde to be staged in Ireland for fifty years, and enhanced their reputation with, among other productions, the Irish premiere of John Adams's Nixon in China and a series of new works, including Gerald Barry's The Importance of Being Earnest and Donnacha Dennehy and Enda Walsh's The Last Hotel and The Second Violinist.
In time, Irish National Opera will look to produce Wagner's Ring cycle in Dublin, where it was last staged in 1913. It is already working to take the best of its productions to New York and Amsterdam, and extend its national touring circuit to reach twenty-six venues by 2019. "We want to build our home audience and lead them to the delights of Wagner, Strauss, Janá?ek and others as we develop," observes Fergus Sheil. "The ambition is to broaden the repertoire and take on the big works, to increase the number of productions, and to bring opera of the highest quality to audiences throughout Ireland and overseas."