Cincinnati Opera Announces Gregory Spears + US Poet Laureate Tracy K. Smith's CASTOR & PATIENCE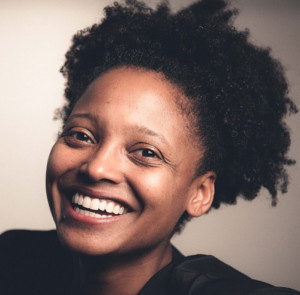 Evans Mirageas, The Harry T. Wilks Artistic Director of Cincinnati Opera, today announced that the company has commissioned a new evening-length opera, Castor and Patience, from composer Gregory Spears and librettist Tracy K. Smith, poet laureate of the United States. Castor and Patience will premiere at the Corbett Theater in the School for Creative and Performing Arts in July 2020, highlighting Cincinnati Opera's centennial season. It will be Spears' second work for the company, following the extraordinary critical and popular success of Fellow Travelers, with librettist Greg Pierce, in 2016. Smith, winner of the 2012 Pulitzer Prize for Poetry for her collection Life on Mars, is one of the most lauded poets of her generation; her original story for Castor and Patience is both timeless and topical, setting a prototypical family conflict against the backdrop of recent events.
In Smith's words, "Castor and Patience tells the story of African American cousins who find themselves at odds over the fate of a historic parcel of land they have inherited in the American South. It's 2008, and Patience is fighting to stave off overzealous developers. Castor has a ballooning mortgage to contend with and is hoping to sell his share of the land. But if they're going to get anywhere as a family, they must first learn to see past their differing allegiances and trust one another. Castor and Patience is the story not just of a single family or even a particular geography, but of America's warring tensions between reckoning with the hard facts of history and racing blindly forward toward the dream of progress."
Said Spears, "I am thrilled to be collaborating with Tracy K. Smith - one of my favorite authors and an old friend - on Castor and Patience, an opera that explores the ways in which the history of the South continues to shape the lives of modern Americans. It is a special honor that Cincinnati Opera, who so lovingly developed and premiered Fellow Travelers two years ago, has decided to commission this project. I am particularly excited that Tracy is writing an original libretto, rather than adapting a pre-existing work. Composing music in response to her words and story has been uniquely inspiring."
"It has been an honor to watch these two young artists - already at the top of their game - develop this fascinating, important work from whole cloth," said Mirageas. "Cincinnati Opera is proud to commission and premiere this opera, which I am confident will be both timeless and thought-provoking."
"Cincinnati Opera's upcoming 100th anniversary inspired us to commission a significant new work," said Patricia K. Beggs, General Director and CEO of Cincinnati Opera. "In the tradition of our previous commissions of Margaret Garner and Fellow Travelers, Castor and Patience will speak to issues vital to our nation's continuing cultural conversations. What is home? What do we owe our ancestors? How do we come to terms with the shameful parts of our nation's history? The stage is in Cincinnati, but the impact will be well beyond."
Gregory Spears is a New York-based composer whose music has been called "astonishingly beautiful" (The New York Times), "coolly entrancing" (The New Yorker), and "some of the most beautifully unsettling music to appear in recent memory" (The Boston Globe). In recent seasons he has been commissioned by Lyric Opera of Chicago, Cincinnati Opera, Houston Grand Opera, Seraphic Fire, The Crossing, BMI and Concert Artists Guild, Vocal Arts DC, New York Polyphony, The New York International Piano Competition, and the JACK Quartet, among others.
Spears' most recent evening-length opera, Fellow Travelers, written in collaboration with Greg Pierce, premiered at Cincinnati Opera in 2016 and was seen during the 2017-18 season at the Prototype Festival (NYC), Lyric Opera of Chicago, and Minnesota Opera. It was hailed as "one of the most accomplished new operas I have seen in recent years" (Chicago Tribune) and an opera that "seems assured of lasting appeal" (The New York Times). The premiere was featured in The New York Times' Best in Classical Music for 2016. Cincinnati Opera released a commercial CD recording in 2017.
Other operas include Jason and the Argonauts, a work for children written with Kathryn Walat, which premiered in 2016 at Lyric Opera of Chicago; O Columbia (written with Royce Vavrek), for Houston Grand Opera; and Spears and Walat's first opera, Paul's Case, described as a "masterpiece" and a "gem" (New York Observer) with "ravishing music" (The New York Times). Paul's Case will be recorded for commercial release this summer. Spears recently completed the soundtrack for the British feature film Macbeth (Kit Monkman, director). His music is published by Schott Music and Schott PSNY.
Tracy K. Smith was born in Massachusetts and raised in northern California. She earned a BA from Harvard University and an MFA in creative writing from Columbia University. From 1997 to 1999 she held a Stegner fellowship at Stanford University. Smith is the author of four books of poetry: The Body's Question (2003), which won the Cave Canem prize for the best first book by an African American poet; Duende (2007), winner of the James Laughlin Award and the Essense Literary Award; and Life on Mars (2011), winner of the Pulitzer Prize for Poetry. Her latest collection, published in April 2018, is Wade in the Water; wrote The New York Times, "Smith's new book is scorching in both its steady cognizance of America's original racial sins...and apprehension about history's direction... These historical poems have a homely, unvarnished sort of grace." She has also written a memoir, Ordinary Light (2015), which was a finalist for the National Book Award in nonfiction.
Smith was the Literature protégé in the 2009-2011 cycle of the Rolex Mentor and Protégé Arts Initiative. In 2014 she was awarded the Academy of American Poets fellowship. She has also received a Rona Jaffee Award and a Whiting Award. In June 2017 she was named the 22nd U.S. Poet Laureate Consultant in Poetry by the Library of Congress, and in March 2018 she was re-appointed to a second term for
Founded in 1920, Cincinnati Opera presents a thrilling season of opera every June and July in multiple venues, including the recently renovated historic Music Hall. The company's repertoire includes beloved classics and contemporary works brought to life by some of the world's most dynamic performers and creative teams.
Cincinnati Opera's 2018 Summer Festival continues through July 31 and features the United States premiere of Another Brick in the Wall, based on the Pink Floyd album The Wall, and Laura Kaminsky's As One. Cincinnati Opera's 2018 Season Presenting Sponsor is PNC. The 2018 season is also made possible with support from ArtsWave, Ohio Arts Council, The Louise Dieterle Nippert Musical Arts Fund, and many generous individuals, corporations, and foundations.
Cincinnati Opera's mission is to enrich and connect our community through diverse opera experiences. cincinnatiopera.org.