Latest Articles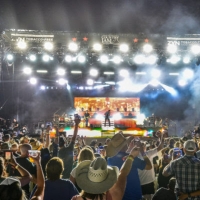 Dan + Shay, Kane Brown and Toby Keith to Headline Country Jam 2020
by TV News Desk - December 03, 2019
Country Jam® has announced country music superstars Dan + Shay, Kane Brown and Toby Keith to headline the four-day festival, with an additional headline artist and two incredible supporting acts to be announced early January. The multistage event surrounded by Colorado's awe-inspiring red rock lands... (
more...
)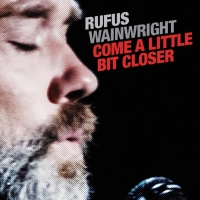 Rufus Wainwright to Release Limited Edition EP on Record Store Day
by TV News Desk - November 27, 2019
Rufus Wainwright is set to release an A/B side 7' EP, Come A Little Bit Closer, on November 29, Record Store Day Black Friday. The limited edition EP arrives ahead of Wainwright's forthcoming 2020 album via BMG, and consists of two live performances of Neil Young's 'Harvest Moon' and Arcade Fire's '... (
more...
)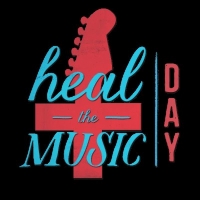 'Heal The Music Day' Raises More Than $400,000 For Music Health Alliance
by TV News Desk - November 19, 2019
Led by multi-platinum entertainer Dierks Bentley, 2019's 3rd annual "Heal The Music Day" raised over $400,000 for Music Health Alliance (MHA). Entirely funded through grants and individual and corporate donations, "Heal The Music Day" highlights the music community's efforts to provide financial sup... (
more...
)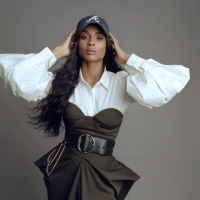 Ciara Will Host the 2019 AMERICAN MUSIC AWARDS, Kesha Joins Performer Lineup
by TV News Desk - November 14, 2019
dick clark productions and ABC announced today that multi-platinum, award-winning singer/songwriter, Ciara will host the a?oe2019 American Music Awards.a?? Known for her incredible, high-energy performances, including 2018's show-stopping collaboration with Missy Elliott, and timeless R&B/pop hits, ... (
more...
)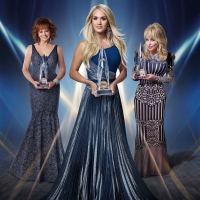 Women In Country Music Unite For Groundbreaking Performances at the CMA AWARDS
by TV News Desk - November 07, 2019
Women in Country Music will unite for a historic, not-to-be-missed opening performance at a?oeThe 53rd Annual CMA Awards.a?? The groundbreaking number led by Carrie Underwood, Reba McEntire and Dolly Parton will also feature Terri Clark, Sara Evans, Crystal Gayle, The Highwomen (comprised of Brandi ... (
more...
)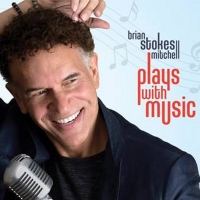 Broadway Records Announces New Album BRIAN STOKES MITCHELL: PLAYS WITH MUSIC
by TV News Desk - November 04, 2019
Broadway Records announced today that BRIAN STOKES MITCHELL's new album PLAYS WITH MUSIC will be released digitally and in stores on Friday, November 29, 2019. The album is currently available for pre-order on Amazon, iTunes and the Broadway Records Website. ... (
more...
)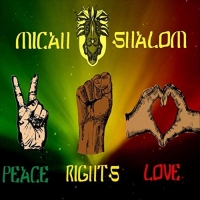 Micah Shalom Drops New Single 'Peace, Rights, Love'
by BWW News Desk - October 29, 2019
Micah Shalom is proud to announce his latest single 'Peace, Rights, Love' which is out now. The established artist is one of the leading Reggae outfits in Texas bringing both conscious roots and danceability to the mix. Back in 2007 in Gainesville, FL, Micah Shalom formed a band of ska, reggae, and ... (
more...
)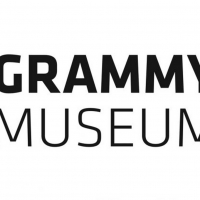 Legends Of Motown: Celebrating The Supremes Opens at the Grammy Museum
by TV News Desk - October 22, 2019
GRAMMY Museum ExperienceTM Prudential Center will explore the enduring legacy and influence of Motown Records' premier recording artists with the unveiling of Legends Of Motown: Celebrating The Supremes on Wednesday, Oct. 23. Curated by the GRAMMY Museum® in Los Angeles, the exhibit will offer visit... (
more...
)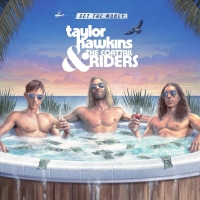 Taylor Hawkins and the Coattail Riders Announce New Album
by TV News Desk - October 15, 2019
On November 8, Taylor Hawkins will descend from the levitating drum throne on which he's spent two years on tour supporting Foo Fighters' international #1 album Concrete and Gold. The forthcoming third Taylor Hawkins and the Coattail Riders album, Get The Money, will be released by Shanabelle/RCA Re... (
more...
)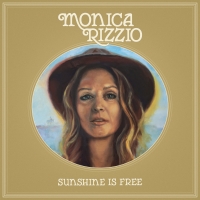 Monica Rizzio Releases Sophomore Album SUNSHINE IS FREE
by TV News Desk - October 04, 2019
A bonfire on a beach. A couple of days with the one you love. Simply doing...nothing. The little joys in life. Americana singer-songwriter Monica Rizzio's new album, Sunshine Is Free, is all about the simple things that make it all worth it. The album is out today.... (
more...
)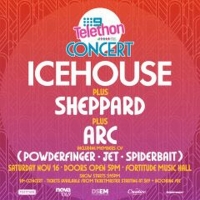 2019 Nine Telethon Concert Announced
by TV News Desk - September 08, 2019
The Nine Telethon, in support of the Children's Hospital Foundation, today confirmed the line-up for the inaugural Nine Telethon Concert featuring ICEHOUSE, Sheppard and ARC at the new Fortitude Music Hall, Queensland's new hub of music, on Saturday 16 November 2019.... (
more...
)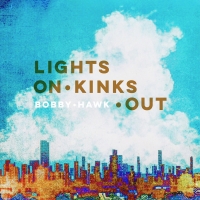 Bobby Hawk to Release First Solo Album LIGHTS ON KINKS OUT
by TV News Desk - September 03, 2019
Having performed with the likes of Abigail Washburn and Noam Pikelny, Brooklyn-based fiddler Bobby Hawk (aka Robert Hecht) is no stranger to excellence. But after years of touring, and in the aftermath of a personal breakup, something singular and new began to emerge. "It sounds cliche, but it was t... (
more...
)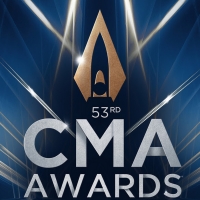 Maren Morris Tops List of Nominees for the CMA AWARDS - See Full List!
by TV News Desk - August 28, 2019
The Country Music Association has announced the final nominees for a?oeThe 53rd Annual CMA Awards,a?? as Maren Morris tops the list of finalists with six nominations. Brothers Osborne receives four nominations, the second most nominations this year, while 11 garner three nominations eacha?"Dierks Be... (
more...
)