Latest Articles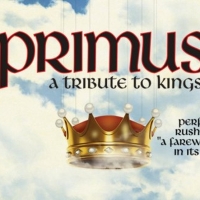 Primus Announces A Tribute to Kings Tour
by TV News Desk - February 18, 2020
Primus will pay homage to prog-rock legends Rush this summer with A Tribute to Kings, a cross-country tour that will feature the Bay Area trio playing Rush's classic 1977 album A Farewell to Kingsin its entirety, in addition to their own music.... (
more...
)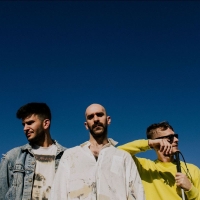 X Ambassadors Announce Belong EP and Share New Single
by TV News Desk - February 07, 2020
Multi-platinum selling rock band X Ambassadors will release their new EP, Belong, March 6th on KIDinaKORNER/Interscope Records. It features the brand-new song 'Everything Sounds Like A Love Song', which is available now.... (
more...
)

Jack Kleinsinger's Highlights In Jazz 46th Anniversary Gala 2/28, BMCC TRIBECA Performing Arts Center
by BWW News Desk - February 21, 2019
Each year, savvy jazz fans look forward to the annual Highlights In Jazz series. For almost a half century, the Jack Kleinsinger-produced events have brought together a multitude of beloved jazz musicians spanning an eclectic mix of generations and styles. The 2019 season is no exception, with four ... (
more...
)

The War and Treaty Featured on WXPN'S "World Café'
by BWW News Desk - October 01, 2018
The War and Treaty were recently featured on WXPN "World Café." Listen/share HERE. Hosted by NPR's Ann Powers, the performance and interview were recorded live from Nashville's Sound Stage Studios and features songs from the duo's acclaimed debut album,Healing Tide. Of the husband and wife pair—Mich... (
more...
)

Iconic Soul and R&B Stars Come Together for Circle of Sisters' R&B Live
by BWW News Desk - September 13, 2018
SJ Presents and WBLS continue the celebration of Circle of Sisters with Circle of Sisters' R&B Live; an extraordinary lineup featuring soul and R&B icons featuring BELL BIV DEVOE, BOBBY BROWN, BRANDY,TAMIA, DRU HILL & 702. The Circle of Sisters' R&B Live concert honors women and the music they love.... (
more...
)

Guitarist/Composer Julian Lage Premieres New Album on NPR's First Listen
by BWW News Desk - January 26, 2018
Grammy-award nominated Julian Lage's second trio album, Modern Lore (Mack Avenue Records), will be released next Friday, February, 2. The album is available to be heard in its entirety now via follows Lage's 2017 collaborative jazz album Mount Royal with guitarist/singer Chris Eldridge, which has be... (
more...
)

John Hiatt's 'Bring The Family' and 'Slow Turning' Celebrated With 30th Anniversary Vinyl Reissues
by BWW News Desk - January 12, 2018
In a stellar career that spans half a century, John Hiatt has built a massive collection of recordings that's been an ongoing source of inspiration for fans, critics and other artists. Hiatt's catalog encompasses more than 22 studio albums, including several acknowledged classics.... (
more...
)

Julian Lage Announces New Album with Trio; Lead Single and Preorder Available Now
by BWW News Desk - November 10, 2017
Mack Avenue Records is excited to announce Modern Lore, Julian Lage's second studio album with his trio, available February 2, 2018. The lead single 'Roger the Dodger' is available to stream on Spotify and for purchase on iTunes. Modern Lore follows Lage's early 2017 collaborative jazz album Mount R... (
more...
)

RareNoiseRecord Presents Roswell Rudd & More with Embrace
by BWW News Desk - October 18, 2017
For his follow-up to 2016's purely improvised studio recording Strength & Power (featuring pianist Jamie Saft, bassist Trevor Dunn and drummer Balazs Pandi), the ever-adventurous trombonist-composer Roswell Rudd made a decided shift in direction on his first RareNoiseRecords release as a leader by e... (
more...
)
Sachal Ensemble Launches First US Tour
by BWW News Desk - September 15, 2017
A jazz song from the late-50s, an Oxford-educated financial advisor and a group of once-celebrated but unemployed musicians -- some of whom no longer even owned an instrument -- are not the standard ingredients from which global hits are made. But then the story of the Sachal Ensemble, from Lahore, ... (
more...
)