| | |
| --- | --- |
| BIO: From the Mountains of East Tennessee, Southern Gospel Music fills the air and is the home of The Kingdom Heirs, one of Southern Gospel Music's top Male Quartets. The group sang in local churches and concert halls in 1981, and as their music and message spread to a wider audience, so did their popularity and demand. Later in 1981 they began singing at the Silver Dollar City theme park, which is now Dollywood. In 1986 when the theme park took on their new name, The Kingdom Heirs were asked to become the resident gospel group and now this year, both The Kingdom Heirs and Dollywood will be celebrating 27 years. Not only are they one of Dollywood's favorites, but a favorite to millions everywhere. The Kingdom Heirs have been nominated many times for industry awards such as The SGMA Awards, Dove Awards and The Singing News Fan Awards. Winning Newcomer Group of the Year in 1989, the group has been a constant favorite. The latest award is 2012 Band of the Year, which the band also won in 2002, 2004, 2005 and 2006 . They have also had many top ten songs, and currently have had 29 top 5 songs in a row and 6 number 1 songs including their latest number #1 song, "Tell Me Why" and "He Locked The Gates" . Over the past years they have had 24 songs nominated for Song of the Year. With a nine-month schedule performing to thousands of people a year at Dollywood, the group also tours for eight weeks, January through March. All of their tour scheduling is done in house. Recording for Crossroads Marketing on the Sonlite Records label, they are distributed nationally in retail, Christian Book Stores and Internet. Their latest recordings include, We Will Stand Our Ground, By Request, Songs From The Redbook, Its Christmas, When You Look at Me, True To the Call and White Christmas CD. The group's manager is Steve French. Steve and his brother Kreis are the owners and are each in their 32nd year with the group. Steve is the Baritone as well as the group's MC and statesmen. Kreis plays the bass guitar. He and Steve are the comic relief in the group. Growing up together in a wonderful Christian home, both were raised on Southern Gospel music. With Christian parents, they each give Dad and Mom all the credit for their talent and sense of humor toward life. They both express this on and off the stage. Dennis Murphy has been with the group for 22 years and is the drummer. Dennis has been nominated for Instrumentalist of the Year the past 10 years. In most recent years he has been singing songs he has written. Dennis is a crowd favorite and very popular member of the group. Arthur Rice is, without question, one of the most talented men to ever come through Gospel Music. Arthur is in his 17th year with the group and is nominated year after year for Favorite Lead Singer and Male Vocalist and also Producer of The Year! He does most of the recording and producing for the group in his own studio, "The Room". These four men just mentioned are the mainstay of the group. However, these four are very blessed to have three young men to join them. Now in his 9th year is bass singer Jeff Chapman. Jeff is an amazing singer that sings the bass part. He can sing the lowest of low notes and has a great lead voice. There are none that are more consistent then Jeff. He is from Brunswick,Georgia. The youngest member is 26 year old Andy Stringfield. Andy is in his 6th year with the group and is from Harriman Tennessee and is one of the most talented piano players to come along in recent years. Andy attended the University of Tennessee and was a drummer in the Pride of The Southland Marching Band. His talent doesn't stop there. He is also sings baritone and lead with the vocals. Singing the tenor part is, Jerry Martin. Jerry is from Bladenboro NC. Jerry has been singing gospel music all his life. A great high tenor with plenty of power and has a rich full tenor voice. A great singer, a great spirit and and a great tenor. Jerry has always been a favorite in Southern Gospel Music. You will love him and all of The Kingdom Heirs. Come see what God is doing through these men. | |
Latest Tweets
| | |
| --- | --- |
| 4/9 @ 5:48 AM | kkingdomm - twitter looking very dull... P.s. three ways are still overrated |
| | |
| --- | --- |
| 4/2 @ 11:19 AM | kkingdomm - Alek Wek twirl to Exterra for @Mugler by @TOTAL_FREEDOM_ https://t.co/qPFBau9rXM |
| | |
| --- | --- |
| 4/2 @ 10:34 AM | |
MORE TWEETS
Latest Articles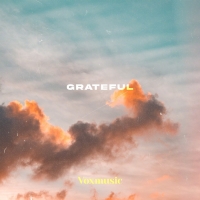 VoxMusic's Latest Worship Single 'Grateful' Is Available Today
by TV News Desk - April 16, 2021
Mixed and mastered by multi-platinum mix engineer Sean Moffitt (Chris Tomlin, Lauren Daigle, We the Kingdom), the worship anthem was written in response to the uncertainty of the past year....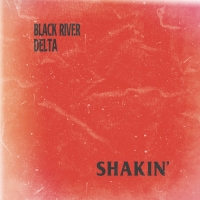 Black River Delta Share Video for 'California Sun'
by TV News Desk - April 15, 2021
The band's gritty blues-rock sound draws from classic blues legends like Robert Johnson, the raw style of R. L. Burnside and modern artists such as The Black Keys, Gary Clark Jr. and Black Rebel Motorcycle Club. ...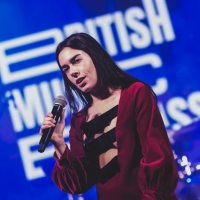 The British Music Embassy Shares More Highlights From SXSW Online 2021
by TV News Desk - April 14, 2021
The clips join previously released performances from Squid, Black Country, New Road, Anna B. Savage, Virginia Wing, Chubby and the Gang, Katy J Pearson, Nayana IZ, Yard Act, Connie Constance, The Goa Express, Phoebe Green, and Onipa.  ...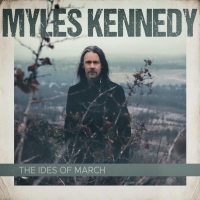 Myles Kennedy Releases Topical Animated Music Video For 'Get Along'
by TV News Desk - April 13, 2021
Animators Jake Lava and Sam Clark worked with Jones to tell the story of how society is affecting the animal kingdom....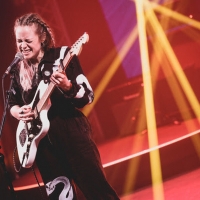 The British Music Embassy Shares Highlights From SXSW Online 2021
by TV News Desk - April 06, 2021
Jon Pareles of The New York Times said, 'Squid's performance was an inventory of cantankerousness' and lauded, 'Anna B Savage dealt in ruthless, self-lacerating confessionals, delivered in a tremulous, vehement contralto that brought drama to each phrase. Revealing her pain, she exorcised it."  ...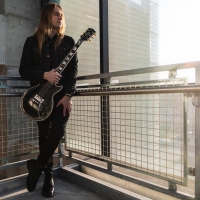 Sammy Boller Releases New Single 'Ritual Lights'
by TV News Desk - April 02, 2021
Sammy hypnotizes viewers with his trademark two-handed-tapping talents, and brings gorgeous guitar tones out from behind the shadows as the track soars to euphoric heights....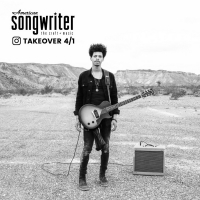 BlackDenim Records Announces 'The Ultimate Music Experience' Giveaway
by TV News Desk - April 01, 2021
"When Zach approached us about creating a once-in-a-lifetime fan experience, we really felt and understood his sincerity; it's been a tough year for music fans and artists," said Christopher Durst Co-founder/CEO BlackDenim Records. "So, we decided to create a truly memorable experience." ...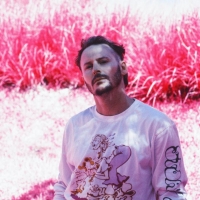 Ben Howard Releases 'Collections From The Whiteout'
by TV News Desk - March 26, 2021
In celebration of the new record, Ben will be performing an exclusive one-off global live stream event.  Filmed at the iconic Goonhilly Earth Station on the Lizard Peninsula in Cornwall, UK, Ben and his band will perform new album tracks for the first time....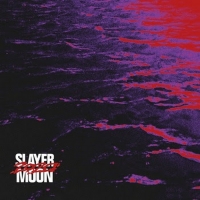 Braids Unveils Two Brand New Songs 'Slayer Moon' and '2020'
by TV News Desk - March 24, 2021
"Sailor Scouts have the longest legs ever drawn - so long that I drew a parallel between their immaculate legs, and our frenetic modern minds, lost in the ego abyss of the infinite scroll." ...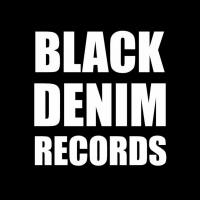 Zach Person Releases New Single 'Can't Stop Running'
by TV News Desk - March 23, 2021
Opening acts include Cowboy Diplomacy and Torino Black. Tickets for table seating are available for purchase....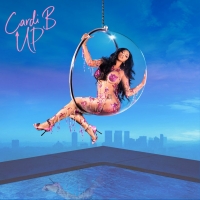 Cardi B's 'Up' Climbs to #1 On the Billboard Top 100
by TV News Desk - March 22, 2021
Cardi is also making history as the first female rap artist to earn two number one singles unaccompanied by any other artist....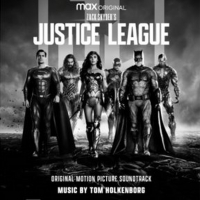 Rose Betts Releases 'Song To The Siren' as Part of ZACK SNYDER'S JUSTICE LEAGUE Original Motion Picture Soundtrack
by BWW News Desk - March 18, 2021
UK singer/songwriter Rose Betts has release "Song To The Siren" as part of Zack Snyder's Justice League (Original Motion Picture Soundtrack), out today on WaterTower Music. The soundtrack features a brand-new score to accompany Snyder's vision for the film....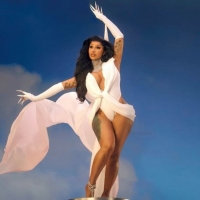 Cardi B's 'Bodak Yellow' Earns RIAA Diamond Certification
by TV News Desk - March 09, 2021
Along with celebrating the new certifications, Cardi B is also set to perform at the 63rd Annual GRAMMY Awards on Sunday, March 14th alongside stars such as Billie Eilish, Megan Thee Stallion, John Mayer, Doja Cat, Taylor Swift, and more....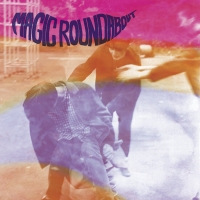 Third Man Unveils Debut Single From Magic Roundabout
by TV News Desk - March 03, 2021
Recorded in 1987, "Sneaky Feelin'" b/w "Song For Gerard Langley" was recently unearthed by Pale Saints' Ian Masters and then lovingly remastered by Warren Defever (His Name Is Alive)....