Latest Articles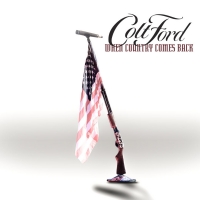 Colt Ford Releases New Single 'When Country Comes Back'
by BWW News Desk - May 07, 2021
'The sentiment in 'When Country Comes Back' so perfectly expresses how I feel - there couldn't be any sweeter words to my ears,' said Ford. 'I'm so thankful to be back out on the road with my band playing live music and seeing the fans again.'...

John Coltrane Listening Party Announced in NYC
by BWW News Desk - March 26, 2019
John Coltrane's breakout year, when his mature saxophone sound first grabbed ears and his own recordings began to sell consistently, was 1958. The upcoming box set Coltrane '58: The Prestige Recordings (out March 29 (5-CD & digital formats) and April 26 (8-LP format) on Craft Recordings), chronicles...

Craft Recordings To Release COLTRANE '58: THE PRESTIGE RECORDINGS Box Set 3/29
by BWW News Desk - January 29, 2019
Though it's been 52 years since his tragic passing, John Coltrane's importance and influence have never been greater. Though active for a relatively short period—from 1957 to '67—he was an intrepid spirit who developed at a feverish pace. Coltrane's breakout year, when his mature sound first grabbed...