Latest Articles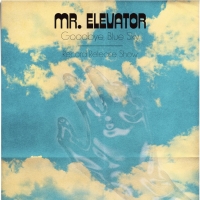 Mr. Elevator Share 'Waiting' Video
by TV News Desk - January 07, 2020
Mr Elevator, project of Oh Sees' Tomas Dolas, released the third single, 'Waiting' off of their upcoming LP, Goodbye, Blue Sky. The single premiered with The FADER and included an exclusive quote from Tomas Dolas.... (
more...
)

Prog-Rock Pioneers Crack The Sky Release Two Albums Tomorrow
by BWW News Desk - August 23, 2018
On January 1, 1976 Stephen Holden of Rolling Stone magazine called the debut album by West Virginian prog-rock pioneers Crack The Sky "…one of year's most impressive debuts."  Today, some 40 years later, Rolling Stone Magazine is calling them "…the Best U.S. Prog Band You've Never Heard," and the ba... (
more...
)

Monsters Of Rock Cruise Announces 9th Edition of Hard Rock/Heavy Metal Voyage
by TV News Desk - April 18, 2018
Details for the 9th annual MONSTERS OF ROCK CRUISE -- the world's largest, and premier hard rock/heavy metal music cruise on the seven seas -- have been announced.... (
more...
)

PNAU Unveil New Album 'Changa' Out Now Via etcetc
by BWW News Desk - November 10, 2017
Pioneering electronic dance act PNAU today unveil their fifth studio album, Changa. Released via etcetc, Changa is a disco-centric album of unadulterated rave euphoria, featuring the 2016's anthemic Chameleon , alongside singles Into The Sky , Young Melody , Control Your Body and a further eigh... (
more...
)
Stevie Nimmo Confirms SKY WON'T FALL Album, UK Tour with Ben Poole
by BWW News Desk - January 13, 2016
Award-winning blues rock guitarist and singer-songwriter, Stevie Nimmo, will release is second solo album "Sky Won't Fall" via Manhaton Records on Friday 4th March. One half of The Nimmo Brothers, this will be Stevie's second solo release since 2010's debut acoustic album, The Wynds of Life.... (
more...
)