Latest Articles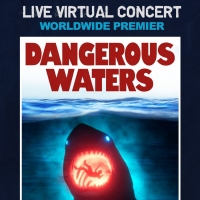 Jauz Brings His Dangerous Waters Debut Performance Live to Virtual Entertainment Platform Wave
by TV News Desk - December 18, 2019
Esteemed DJ and producer Jauz teams up with entertainment technology company, Wave, to bring fans around the world into a kick-off show for the artist's major headlining tour, 'Dangerous Waters.' Taking place on January 8th from Wave Studio in LA, fans will get a wild, otherworldly preview of Jauz's... (
more...
)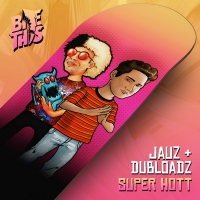 Jauz Links Up with Dubloadz on New Single 'Super Hott'
by TV News Desk - December 06, 2019
US artists Jauz and Dubloadz have joined forces on new single 'Super Hott', out now via Bite This.... (
more...
)

Rico Nasty & Kenny Beats Release 'Anger Management'
by TV News Desk - April 25, 2019
Atlantic Records/Sugar Trap recording artist Rico Nasty and producer Kenny Beats have announced today's release of their latest and highly anticipated collaboration. The 9-track mixtape, "ANGER MANAGEMENT" is available now at all DSPs and streaming services HERE.... (
more...
)

Ants On A Log Release CURIOUS: THINK OUTSIDE THE PIPELINE On 4/19
by BWW News Desk - March 19, 2019
What can two kids do to help save the planet? Quite a lot, as it turns out;  young people around the globe are proving that they can be effective voices for climate action. A Philadelphia-based duo aims to inspire more families and young people to work for a cleaner world with their new musical and ... (
more...
)