R&B/Soul Artist D Train To Release Seventh Studio Album
"D Train - The Other Side of the Tracks", to be released on September 29, 2022.
Vocalist, songwriter, and musician D Train is set to release his seventh studio album entitled "D Train - The Other Side of the Tracks", on September 29, 2022.
The album is being released independently and features the new single "Walls Falling Down", a social commentary on the human condition, and based on his travels to Germany during the time of the Berlin Wall. The single is a metaphor for the breaking down of the "walls" encountered in everyday life that can become hindrances to civil human relations. The single will be available for streaming and purchase on Spotify, iTunes, and Pandora
D Train Is best known for his single "You're the One for Me" made popular in the 1980's. Continuing to perform and record, D Train now has a new residency at The Industrial, (a music venue in the heart of Las Vegas, Nevada) where he shares the stage with soulful songstress Elisa Fiorillo and the beautiful Soulettes. He has toured and performed with such acts as Luther Vandross, Michael Jackson, Teddy Riley, and a host of others that one could consider legendary in the music industry.
"D Train" was born in Brooklyn, New York. He is a vocalist, songwriter, and musician whose singles "You're the One for Me" (the title track which brought him his first Billboard Dance chart #1 hit), and "Something's On Your Mind" skyrocketed him to stardom.
More Hot Stories For You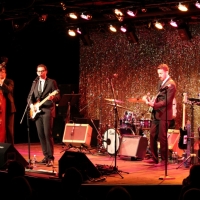 Cortland Repertory Theatre Presents Three Concerts With The Rave-Ons

December 6, 2022

This weekend, Cortland Repertory Theatre Downtown, located at 24 Port Watson Street in Cortland, is presenting three opportunities to see one of their most popular bands, Todd Meredith and the Rave-Ons. 
---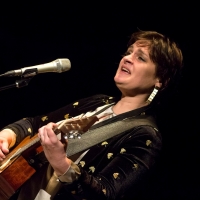 Madeleine Peyroux Brings Her CARELESS LOVE FOREVER Tour To City Winery Boston, December 28-30

December 6, 2022

Jazz singer-songwriter Madeleine Peyroux takes over the City Winery Boston's Mainstage for three shows as part of her Careless Love Forever Tour December 28-30. 
---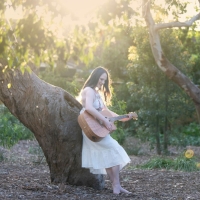 Karen Harding to Release 'It's Okay' And 'Greener On The Other Side' This Month

December 6, 2022

Following on from previous single, 'Strong For You', Australian Singer-Songwriter, Karen Harding reveals the second half of her musical project with Argentinian P&M Records, with the dual release of 'It's Okay' and 'Greener On The Other Side', featuring the Cologne Chamber Orchestra, on Friday 16th December 2022.
---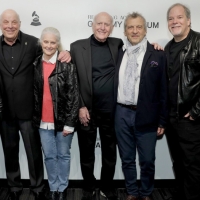 Award-Winning Composer Charles Fox Celebrated in New Documentary KILLING ME SOFTLY WITH HIS SONGS

December 6, 2022

The Songwriters Hall of Fame recently presented at the GRAMMY Museum an intimate panel event and special screening of the uplifting musical documentary 'Killing Me Softly With His Songs,' which chronicles the life and work of composer Charles Fox.
---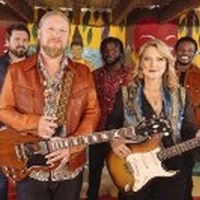 Tedeschi Trucks Band Stops At NJPAC March 2023

December 5, 2022

Tedeschi Trucks Band, America's premier rock-and-roll big band, touring in support of their new album, I Am The Moon, will perform live at New Jersey Performing Arts Center (NJPAC) on Thursday, March 23, 2022 at 8PM.
---