R&B/Soul Artist D Train To Release Seventh Studio Album
"D Train - The Other Side of the Tracks", to be released on September 29, 2022.
Vocalist, songwriter, and musician D Train is set to release his seventh studio album entitled "D Train - The Other Side of the Tracks", on September 29, 2022.
The album is being released independently and features the new single "Walls Falling Down", a social commentary on the human condition, and based on his travels to Germany during the time of the Berlin Wall. The single is a metaphor for the breaking down of the "walls" encountered in everyday life that can become hindrances to civil human relations. The single will be available for streaming and purchase on Spotify, iTunes, and Pandora
D Train Is best known for his single "You're the One for Me" made popular in the 1980's. Continuing to perform and record, D Train now has a new residency at The Industrial, (a music venue in the heart of Las Vegas, Nevada) where he shares the stage with soulful songstress Elisa Fiorillo and the beautiful Soulettes. He has toured and performed with such acts as Luther Vandross, Michael Jackson, Teddy Riley, and a host of others that one could consider legendary in the music industry.
"D Train" was born in Brooklyn, New York. He is a vocalist, songwriter, and musician whose singles "You're the One for Me" (the title track which brought him his first Billboard Dance chart #1 hit), and "Something's On Your Mind" skyrocketed him to stardom.
More Hot Stories For You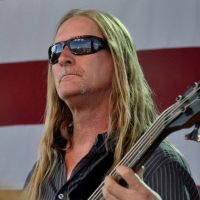 Music Industry Veteran Kevin Kraybill Dies At 58

November 28, 2022

Kevin Kraybill, veteran musician and president of 13 Music Ltd, died Sunday morning at age 58, due to a heart attack in Albuquerque, New Mexico.
---
Shania Twain Releases New Version of 'COME ON OVER' Featuring Elton John, Chris Martin, and More

November 27, 2022

Apple Music is getting into the giving spirit this holiday season with the return of From Apple Music With Love, a special countdown to the holidays. Each day at 8:00a PST from November 25 - 30, Apple Music subscribers will receive exclusive gifts from some of the biggest and brightest names in music, stamped with love and ready for unwrapping. 
---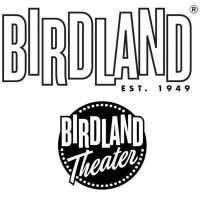 Kurt Elling and Danilo Perez, Paloma, Frank Perowsky Orchestra, And More Coming Up At Birdland

November 25, 2022

Get details for all the jazz programming at Birdland Jazz Club and Birdland Theater running November 29 through December 11. 
---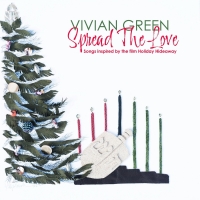 Singer-Songwriter Vivian Green Releases New Holiday EP, 'Spread the Love'

November 25, 2022

VIVIAN GREEN's Holiday EP, 'SPREAD THE LOVE', is now globally available now on all streaming platforms. 'Spread The Love' is inspired by the BET Networks film, 'Holiday Hideaway', airing on BET+ and other BET properties on Thursday, November 24th.
---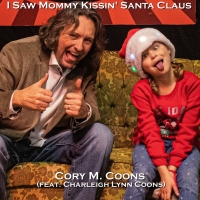 Cory M. Coons Releases 'I Saw Mommy Kissin' Santa Claus' Featuring His 8-Year-Old Daughter

November 25, 2022

With an immense musical repertoire, along with many awards and hits to his name, Canadian Roots-Rock artist Cory M. Coons has been making music independently for decades. His new Christmas single for 2022 is 'I Saw Mommy Kissin' Santa Claus.'
---