R&B/Soul Artist D Train To Release Seventh Studio Album
"D Train - The Other Side of the Tracks", to be released on September 29, 2022.
Vocalist, songwriter, and musician D Train is set to release his seventh studio album entitled "D Train - The Other Side of the Tracks", on September 29, 2022.
The album is being released independently and features the new single "Walls Falling Down", a social commentary on the human condition, and based on his travels to Germany during the time of the Berlin Wall. The single is a metaphor for the breaking down of the "walls" encountered in everyday life that can become hindrances to civil human relations. The single will be available for streaming and purchase on Spotify, iTunes, and Pandora
D Train Is best known for his single "You're the One for Me" made popular in the 1980's. Continuing to perform and record, D Train now has a new residency at The Industrial, (a music venue in the heart of Las Vegas, Nevada) where he shares the stage with soulful songstress Elisa Fiorillo and the beautiful Soulettes. He has toured and performed with such acts as Luther Vandross, Michael Jackson, Teddy Riley, and a host of others that one could consider legendary in the music industry.
"D Train" was born in Brooklyn, New York. He is a vocalist, songwriter, and musician whose singles "You're the One for Me" (the title track which brought him his first Billboard Dance chart #1 hit), and "Something's On Your Mind" skyrocketed him to stardom.
More Hot Stories For You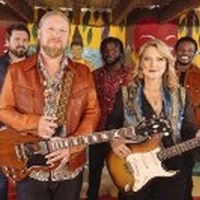 Tedeschi Trucks Band Stops At NJPAC March 2023

December 5, 2022

Tedeschi Trucks Band, America's premier rock-and-roll big band, touring in support of their new album, I Am The Moon, will perform live at New Jersey Performing Arts Center (NJPAC) on Thursday, March 23, 2022 at 8PM.
---
Celebrate A Cool Yule With Louis Armstrong Holiday Gifts And His First-Ever Christmas Album

December 5, 2022

When the world-renowned jazz icon Louis Armstrong (1901-1971) was on tour, he would always put up a small Christmas tree in the hotel he and his wife Lucille were staying. When they were home for the holidays, they would lavishly display their Corona Queens home with decorations, sing carols, recite The Night Before Christmas, and Armstrong sent friends his homemade holiday cards, made in his genius, down home style.  
---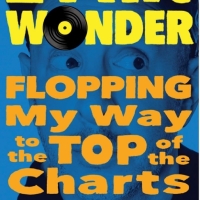 Multi-Platinum Songwriter/Producer Sam Hollander To Release New Book 21 HIT WONDER Tomorrow

December 5, 2022

On December 6th, songwriter and producer Sam Hollander will release his new book, 21 Hit Wonder, Flopping My Way To The Top Of The Charts on BenBella Books Inc., a true story about his adventures in songwriting.  In addition, Hollander will couple the release with a college speaking tour (dates below) and donating 100% of his proceeds to the charity Musicians On Call.
---
Mike Marshall, Edgar Meyer, George Meyer, And Bryan Sutton To Perform Together At The Moore Theatre  

December 5, 2022

Seattle Theatre Group (STG) welcomes American music masters Mike Marshall, Edgar Meyer, George Meyer, and Bryan Sutton to collaborate onstage for a special performance on January 23, 2023, at the Moore Theatre.
---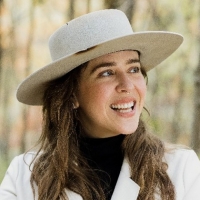 Serena Ryder Announced At KT Tunstall At Massey Hall, April 21, 2023

December 5, 2022

Massey Hall has announced an incredible double bill featuring the return of one of Canada's most acclaimed singer-songwriters Serena Ryder and debut of Grammy nominated Scottish Musician, KT Tunstall, Friday, April 21, 2023 on the legendary Allan Slaight Stage at Massey Hall.
---