Pedro Capó, Darrell Scott and More On-Sale at City Winery Chicago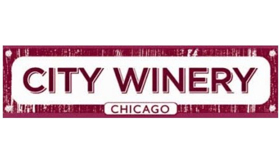 City Winery Chicago, 1200 W. Randolph Street, announces Puerto Rican singer/songwriter Pedro Capó, Grammy nominee Darrell Scott and more. The following shows go on sale to the public on Thursday, June 28 at noon. All tickets will be available at citywinery.com/chicago.
Thursday, August 30
$28/$32/$35/$40
Pedro Capó, one of Puerto Rico's most beloved singer/songwriters, returns with his new studio album, En Letra De Otro. Capó has an inherent great love for music. Born in San Juan, Puerto Rico, he lived a life of bohemian inspirations. Grandson of the brilliant Puerto Rican singer/songwriter Bobby Capó, renown melodist and singer of the 1940's, and son of the unforgettable singer and cultivator of the trova and salsa Bobby Capó, this young singer/songwriter is the third-generation member of a family tradition that has left its stamp in Latin music.
Capó picked up the guitar at an early age and quickly demonstrated great virtue with the strings, even becoming the main voice of the group Marka Registrada in the 1990s. Striking out as a solo artist in 2007, Capo has release four solo albums, the second of which, Capo, produced six of his seven #1 singles on the Puerto Rican charts, culminating in three consecutive, sold out concerts in a single weekend at the Teatro de Museo de Arte. Capo is a multi-GRAMMY nominee, a 2013 ASCAP Award winner for album Fiebre de Amor, and has written songs for award-winning artists Ricky Martin, Ednita Nazario, and Noel Schajris.
Thursday, September 6
$18/$22/$25/$28
Darrell Scott is an American singer/songwriter and multi-instrumentalist. He has written several mainstream country hits, including hits for Brad Paisley, Alan Jackson and the Dixie Chicks, and has established himself as one of Nashville's premier session instrumentalists. His younger brother, David, occasionally accompanies Scott on the keyboard. In early 2005, Scott's Theatre Of The Unheard won Album of the Year in the 4th Annual Independent Music Awards. He won the 2007 Song of the Year award from the Americana Music Association for "Hank William's Ghost" which appears on his album The Invisible Man. In 2010, he was announced as part of the Band of Joy, alongside Robert Plant, credited as performing vocals, mandolin, guitar, accordion, pedal, lap steel and banjo. In January 2011, his album A Crooked Road won the award for the Country Album category from the 10th Annual Independent Music Awards.
The Way Down Wanderers with The Mighty Pines
Sunday, September 9
$15/$18/$22/$25
Equal parts fast-paced and soulful, 5-piece modern-folk Americana act, The Way Down Wanderers, draw listeners in with energy, originality and soulful generosity. The Wanderers have built an enthusiastic and fast-growing following. Youthful and professionally trained, these young men captivate audiences with soaring instrumentals, foot stomping sing-alongs and a lively stage show, and have created a buzz for themselves with their unplugged, off-stage encores and propensity for performing self-titled, "restSTOMPS" - free acoustic sets at rest & truck stops along their tour routes. The band's debut, self-titled album, produced by Mike Marsh of the Avett Brothers and recorded at Sonic Ranch in El Paso TX, is now available.
Wednesday, September 12
$15/$18/$22/$25
Davina and the Vagabonds have grown from a down-and-dirty blues band into an acoustic ensemble on the international stage. In recent years they have performed in 45 states, 2 Canadian provinces and 12 European countries. With influences ranging from Fats Domino and the Preservation Hall Jazz Band to Aretha Franklin and Tom Waits, the band draws from the last 100 years of American music. Davina has been compared to Etta James, Amy Winehouse, Janis Joplin, Billie Holiday and Betty Boop. Davina and the Vagabonds' latest record, Nicollet and 10th, was recorded over two nights in early 2015 at the Dakota in Minneapolis-Saint Paul.
Sunday, October 7
$25/$28/$32/$35
Internationally-acclaimed guitar virtuoso Trace Bundy is poetry in motion, using harmonics, looping, multiple capos, and his unique banter and stage presence to deliver an unforgettable live concert experience. Listening to his intricate arrangements is one thing but seeing the fan-dubbed "Acoustic Ninja" play live confounds even the most accomplished music lovers as to how one person can do all that with just two hands and ten fingers. Bundy's unique career has brought him across the world, with sold-out concerts in 28 countries and counting while selling over 130,000 albums on his record label, Honest Ninja Music.
20 years old, fingerstyle guitarist Sungha Jung developed an interest in guitar after watching his father play. After learning the basics from his father, Jung developed his skill greatly just by trying to play what he heard by watching online videos. Jung came to play fingerstyle when his father discovered the technique on the internet. Soon after his first debut video on the internet, he garnered many supporters, from whom he asked for advice on his playing. His cover of "The Pirates of the Caribbean" theme song, which currently has over 55 million views on YouTube, made Jung an internet sensation, and his playing caught the attention of world-renowned guitarists who found his covers of their songs impressive. Jung has received guitar lessons from Hata Shuji, a well-known Japanese jazz guitarist. He has also been mentored by German guitarist Ulli Bögershausen, who Jung has referred to as his musical inspiration, and from whom he learned much about composing and arranging.
City Winery also announces Jesse Dee opens for The James Hunter Six on Jul. 8, Zach DuBois opens for Boy Named Banjo on Jul. 17, and Nick Barilla opens for Howie Day on Jul. 18.
All City Winery Chicago events are open to all ages and start at 8 p.m., unless noted.
Tickets go on sale to the general public on June 28 at noon. Only members of City Winery Chicago's signature VinoFile™ program have access to ticket sales today in addition to receiving: a waiver of ticket service fees; free valet parking; Restaurant Loyalty Rewards, such as a free pair of VIP concert tickets for every $500 spent on food & beverage in the restaurant; exclusive membership-only events; and access to the proprietary City Winery Virtual Sommelier™, which helps make suggestions for wines one might enjoy based on past consumption at the venue.
Pedro Capó, Davina & the Vagabonds, Darrell Scott, The Way Down Wanderers, The Mighty Pines, Trace Bundy, Sungha Jung, Jesse Dee, Zach DuBois and Nick Barilla join a diverse mix of the most respected names in pop, rock, jazz, blues, world music, theater, dance, spoken word and comedy presented at City Winery Chicago, including previously announced headliners and supporting acts: Lit with Matthew Francis Andersen (Jun. 27); Red Wanting Blue with Liz Brasher (Jun. 28); Marc Cohn with Clarence Bucaro (Jun. 29); Capitol Steps (Jul. 1, 7pm); Dennis Quaid & the Sharks (Jul. 2);Miki Howard (Jul. 3); Reverend Peyton's Big Damn Band, Devil in a Woodpile & more! (July 4); Mindi Abair & the Boneshakers (Jul. 5); Corky Siegel's Chamber Blues with Lynne Jordan (Jul. 6); Carbon Leaf (Jul. 7, 6 & 9p); The James Hunter Six (Jul. 8); Howard Jones (Jul. 9); Liz Longley & Scott Mulvahill (July 10); Anthony David (Jul. 11); The Bacon Brothers (Jul. 12, 6:30 & 9:30p); We Hate Movies (Jul. 13); Mac McAnally (Jul. 14, 7pm); Wayne 'The Train' Hancock & Scott H. Biram (Jul. 15); She's Crafty (Jul. 16); Boy Named Banjo (Jul. 17); Howie Day (Jul. 18); Roger Clyne(Jul. 19); Kenny Lattimore (Jul. 20, 7 & 10p); Purple Veins (Jul. 22); Serena Ryder (Jul. 23); Marcus Johnson with Kathy Kosins (Jul. 24); Corazon de Granada (Jul. 25); Sonny Landreth (Jul. 27); God Street Wine (Jul. 29); Ian Maksin & Guitarra Azul (Jul. 30); Chris Blue (July 31); Sawyer Frederickswith Beth Bombara (Aug. 1); Frank Orrall (Aug. 2); Pat McGee (Aug. 3); Lori McKenna with Whitney Fenimore (Aug. 4); Kevin Whalum (Aug. 5, 7p);Nikka Costa (Aug. 7); Tower of Power (Aug. 8-9 & Aug. 10, 7 & 10p); Vivian Green (Aug. 11, 7 &10pm); Over the Rhine (Aug. 12); Jean-Luc Ponty(Aug. 13-14); Talisk & Doolin' (Aug. 15); Robben Ford (Aug. 16); Ari Hest (Aug. 17); Don McLean (Aug. 19); Shelby Lynne (Aug. 20); Alicia Witt (Aug. 22); Chick Corea Trio (Aug. 23); Rachelle Ferrell (Aug. 24-25, 7 & 10p); Justin Hayward with Michael Dawes (Aug. 26, 4:30 & 8p); Louis Prima Jr. & the Witnesses (Aug. 28); Jeff Bradshaw featuring Glenn Lewis & Teedra Moses (Aug. 29, 7 & 9:30p); Howard Hewett (Sept. 7, 7p); Average White Band (Sept. 5, 6:30 & 9p); Paul Brady (Sept. 10); Jesse Colin Young (Sept. 13); Dar Williams (Sept. 16); Canned Heat (Sept. 17); John Pizzarelli Trio(Sept. 19); Lera Lynn (Sept. 21); Matthew Perryman Jones with Molly Parden (Sept. 23); Willy Porter Band with Martyn Joseph (Sept. 28); Jump, Little Children with Michael Flynn (Oct. 1); Matt Andersen (Oct. 2); Jane Monheit (Oct. 3); Steven Page Trio with Wesley Stace (Oct. 18); Eliane Elias (Nov. 13); BoDeans (Nov. 24, 7 & 10p; Nov. 25, 7p) and Jane Lynch (Nov. 30, 7 & 10p).
Opened in 2012, City Winery Chicago is a fully operational winery, restaurant with outdoor patio, concert hall and private event space located in the heart of the West Loop at 1200 W. Randolph, in the historic urban Fulton Market district. Once a refrigerated food distribution warehouse, the 1911 building has been transformed into a contemporary 33,000 square foot HAVEN for those passionate about wine, music and culinary arts. The décor evokes the romance of being in wine country, from the exposed stainless steel fermenting tanks and French oak barrels, to the aroma of fermenting grapes. The West Loop's only fully operation winery has produced dozens of in-house wines sourced from vineyards in California, Oregon, Washington, Argentina and Chile, including a Wine Enthusiast 92-point 2015 Verna's Vineyard Reserve Pinot Noir. With more than 400 unique producers from around the world City Winery is recognized with 2014 and 2015 Best of Awards of Excellence "for having one of the most outstanding restaurant wine lists in the world" by Wine Spectator. The globally inspired, locally sourced, wine-focused food menu is conceived for pairing and sharing. The concert hall accommodates up to 300 guests, all seated at tables with complete beverage and dining service, ensuring a comfortable "listening room" experience enhanced by a state-of-the-art Meyer Sound system. Riedel is the official and exclusive provider of glassware, showing City Winery's commitment to enjoying quality wine in a quality vessel. American Airlines is the Official Airline and Virgin Hotels Chicago is the Official Hotel of City Winery. For more information, please visitwww.citywinery.com.