Majestic Theater presents the Legendary Darlene Love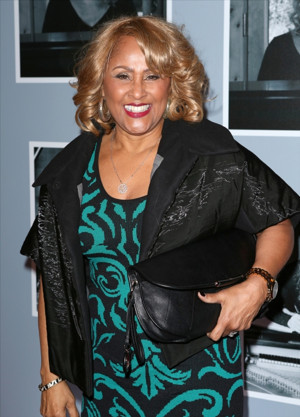 On Sunday, February 18, 2018 at 3:00 p.m., Darlene Love will "Rock Your World" at the Majestic Theater, Gettysburg, PA at 3:00 p.m. She is known for her roof raising voice behind the 1960's hits "He's a Rebel" and the holiday classic "Christmas (Baby Please Come Home). The New York Times raved ..." Darlene Love's thunderbolt voice is as embedded in the history of rock and roll as Eric Clapton's guitar or Bob Dylan's lyrics." Through the years, Darlene Love continues to captivate audiences worldwide with her warm, gracious stage presence and superb performances.
"Darlene Love is a true "Living Legend" of Rock "N Roll," exclaimed Jeffrey Gabel, Majestic Theater's Founding Executive Director. "I heard her in concert last year in New York City and she can still Raise the Roof with her powerful voice and dazzling showmanship."
Since the early sixties, as part of Phil Spector's wall of sound hit factory, this great lady has done it all...from major motion pictures like the highly successful Lethal Weapon series to
Broadway hits like Hairspray and Grease. She even starred as herself in Leader Of The Pack, credited as Broadway's first 'jukebox musical.' Darlene has appeared on numerous television programs, running the gamut from her weekly appearances on Shindig to a recent guest spot on the PBS special entitled Women Who Rock.
In the early years, Darlene's background vocals as lead singer for The Blossoms behind The Righteous Brothers, Dionne Warwick, Marvin Gaye, Frank Sinatra and Elvis Presley (to name but a few) set the stage for her emergence as a star in her own right.
Darlene Love received her industry's highest award when Better Midler, a great fan of her work, inducted her into the Rock and Roll Hall of Fame. Rolling Stone Magazine has proclaimed Darlene Love to be " one of the greatest singers of all time" and that certainly rings true, but perhaps Paul Shaffer says it even more concisely: "Darlene Love is Rock N' Roll!"
Tickets are $75 VIP, $54, $51, $49 with a limited number of VIP tickets which includes premium seating, a pre-show meet and greet with the artist and a special screening of her Oscar winning documentary "Twenty Feet from Stardom" on Valentine's Day at 7 p.m. They can be by calling 717-337-8200, visiting gettysburgmajestic.org or stopping by the Box Office, 25 Carlisle Street, Gettysburg. The Box Office is open Monday through Saturday from Noon until 7:30 p.m. and on Sunday from 1:00 to 5:00 p.m.
Free parking and roundtrip shuttle service is available from Gettysburg College's Constitution Parking Lot. Shuttle starts one hour before the performance and is ADA accessible. Metered parking is available at the Gettysburg Borough Parking Garage in Race Horse Alley as well as along Carlisle Street.
The Majestic Theater at the Jennifer and David LeVan Performing Arts Center is owned and operated by Gettysburg College as a cultural treasure for its campus and the community.