Los Cenzontles and Los Texmaniacs ft. Flaco Jimnez Release 'Carta Jugada'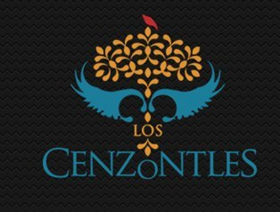 Mexican American roots group Los Cenzontles presents 'Carta Jugada', a new collaborative album of classic Tex Mex songs with San Antonio based Los Texmaniacs and accordion legend Flaco Jimnez. 'Carta Jugada' is an album in two parts.
The first set La Primera Parte - features a vintage sound with the veteran accordion legend Flaco Jimnez and the sweet Los Cenzontles vocal duet of Fabiola Trujillo andLucina Rodriguez backed up by Bajo Sexto legendMax Baca of Los Texmaniacs and Los Cenzontles Emiliano Rodriguez on acoustic string bass.
The second set - La Segunda Parte features 25 year-old accordion virtuoso Josh Baca of Los Texmaniacs, his uncle Max, and Los Cenzontles' Fabiola and Lucina, Emiliano on electric bass, percussionist Silvestsre Martinez, drummer Juan Carreon and guitarist Eugene Rodriguez.
Primera parte
1) Que Sacrificio cancion ranchera
2) Libro Abierto - bolero
3) Hermossimo Lucero cancion ranchera
4) Carta Jugada cancion ranchera
Segunda parte
5) La Traicionera cancion ranchera
6) Los Juiles son Jarocho
7) Noms Las Mujeres Quedan - corrido
8) Una Pgina Ms - bolero
LOS CENZONTLES Los Cenzontles(pronounced los senn-sont-less) has made a name for themselves among music aficionados across the US and in Europe creating Mexican roots and cross-cultural music, collaborating on recordand live withDavid Hidalgo, Linda Ronstadt, Jackson Browne, Ry Cooder, Los Lobos, TajMahal,andThe Chieftains, among others. They are based at their award winning Cultural Arts Academy in San Pablo, CA. Their media productions have beenbroadcast nationally on PBS. Their YouTube Channel hosts hundreds of video shorts.
LOS TEXMANIACS Grammy award winners / Smithsonian Folkways recording artists, Los Texmaniacs are the new worldwide ambassadors of Texas Roots music. Max Baca carries the tradition learned as a thirteen-year member of the original kings of Tex-Mex, Doug Sahm's Texas Tornados, and as right hand man to accordion legend Flaco Jimenez. Max formed Los Texmaniacs that features his young nephew Josh Baca on accordion combining traditional roots music with contemporary vitality and musicianship.
FLACO JIMENEZ Flaco Jimnez began performing at the age of seven, with his father, Santiago Jimnez Sr, who was a pioneer of conjunto music. Flaco is widely known for his collaborations with renowned artists including Doug Sahm, Dr. John, David Lindley, Linda Ronstadt, Peter Rowan, Ry Cooder, Bob Dylan, The Rolling Stones, Augie Meyers and Freddy Fender and his work with The Texas Tornadoes and Los Super Seven. Flaco has won multiple Grammy Awards as well as awards from Tejano Music Awards and Billboard Latin Magazine. In 2012 he received a National Heritage Fellowship awarded by the National Endowment for the Arts.
SOURCE Los Cenzontles Cultural Arts Academy