Global Choir Spreads (Virtual) Joy To The World
Inspired by the joyful noise of people cheering in cities around the world each evening.
Inspired by the joyful noise of people cheering in cities around the world each evening to thank and support healthcare workers earlier this year, and moved by the subsequent explosions of grief and turmoil across the country, NYC-based recording artist October Project decided to bring people together from around the world to lift their voices and spirits together in a song called JOY.
This international VIRTUAL CHOIR OF JOY features 163 singers, players, movers and shakers (and a sock puppet) from 15 countries, each performing solo but through the wonders of technology forming a stirring harmony of elements.
'Joy' is the first single from The Book of Rounds: 21 Songs of Grace, the first full-length choral work from NYC-based award-winning poet/lyricist Julie Flanders (recipient of the 2020 ACDA Genesis Award) and Emmy Award-winning composer Emil Adler.
Flanders, Adler and October Project vocalist/co-producer Marina Belica turned to the idea of a virtual choir when singing (not to mention breathing) became dangerous due to COVID. "We need to keep looking for, and holding onto, moments of Joy, says the optimistic Julie Flanders. The piece conveys an uplifting and longed-for message of hope and harmony during this worldwide pandemic, and in the aftermath of the U.S. presidential election.
Bridging the worlds of pop, classical and choral music, Joy is featured in The Book of Rounds, a rapturous song cycle of 21 musical rounds, each a fugue of positive messages. Virtual Choir conductor Ryan Heller, Artistic Director of Chorus Austin, says "October Project has captured something that the world needs right now with The Book of Rounds. Each of the 21 rounds combines to form a composite whole that resonates with what it means to be human." Heller also conducts the upcoming new choral recording of the entire piece performed by Chorus Austin, produced by Emil Adler with Julie Flanders and Marina Belica of October Project, and arranged by Keiji Ishiguri.
The Book of Rounds has been embraced by choruses and a cappella groups all over the world.
About Joy (Project Links):
https://www.thebookofrounds.com/virtualchoirofjoy/home
About October Project
Award-winning writer Julie Flanders (recipient of the 2020 Genesis Prize from the American Choral Directors Association), Emmy-award winning composer/producer Emil Adler, and transcendent vocalist Marina Belica of October Project are internationally acclaimed recording artists and producers who collaborate in the creation of musical recordings and events.
In addition to The Book of Rounds, they are soon to release The Ghost of Childhood, a full-length album for our times. Their earlier work with SONY/Epic followed by a succession of highly acclaimed independent recordings garnered millions of listeners across the world. They continue to innovate the landscape of Independent, intergenerational, genre-bridging music.
www.thebookofrounds.com/virtualchoirofoy/home
www.facebook.com/octoberproject
www.twitter.com/october_project
www.Youtube.com/OctoberProjectMusic
More Hot Stories For You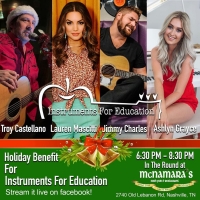 Troy Castellano And McNamara's Irish Pub & Restaurant To Host 2nd Annual Holiday Fundraiser & Instrument Drive

November 29, 2022

Middle Tennessee-based Instruments For Education (IFE) will host its 2nd annual holiday fundraiser and instrument drive raising money and collecting musical instrument donations for Nashville-area students, teachers, and school classrooms.
---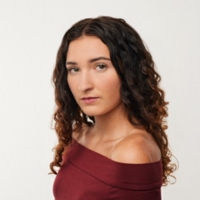 Taydem Shoesmith To Release Debut Single 'Are You Clapping?' On New Year's Eve

November 29, 2022

Having multiple IMDB acting and composing credits to her name, Taydem is now diving into the pop music market with her debut single, 'Are You Clapping?' The electro-pop/dance anthem, written by Shoesmith, comes from a very personal place; one she hopes will connect with listeners.
---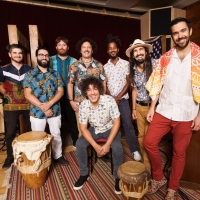 Austin's Superfónicos to Release New Single 'Primera Luz' in December

November 29, 2022

Superfónicos will release their latest single 'Primera Luz,' on Friday, December 2, 2022. It's their first release of 2022 and part of their highly anticipated full length.
---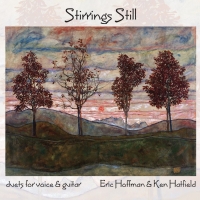 Eric Hoffman and Ken Hatfield to Release Vocal and Guitar Duet Album STIRRINGS STILL

November 29, 2022

ARTHUR CIRCLE MUSIC will present Stirrings Still, an intimate set of duets for voice and guitar, scheduled for release January 24, 2023 on CD, digital download, and streaming, with a vinyl edition to follow in June 2023.
---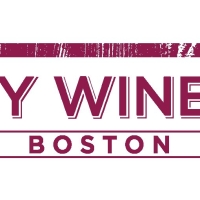 City Winery Boston Celebrating 5th Anniversary With Diverse Attractions In Coming Months

November 28, 2022

City Winery Boston, celebrating its 5th anniversary, announced a series of new shows over the next several months that showcase the diverse entertainment offerings at one of the city's premiere venues.
---