NYC Dance Alliance Gala Will Feature ABT, Martha Graham Dance Co, and More
The gala is on January 30 at 7:30pm.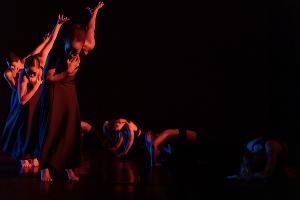 On Jan. 30 at 7:30pm, The Joyce Theater will be home to Destiny Rising, an evening of dance to benefit the NYC Dance Alliance Foundation's college scholarship program, which to date, has awarded $4.5 million to over 400 talented teenage dancers all over the US, currently represented in 40+ of the most prestigious dance programs across the country.
The evening will feature a series of breathtaking numbers performed by some of the country's most celebrated dance companies including American Ballet Theatre Studio Company, Martha Graham Dance Company, Complexions Contemporary Ballet, Parsons Dance, Marymount Manhattan College Dance Company and Point Park University Conservatory Dance Company, all for the NYC Dance Alliance which gives millions in scholarships to student dancers all over the country while also offering training and mentorship programs and initiatives.
Tickets are $25, $50, $150 / Click Here
The 1/30 gala will also feature numbers from student dance companies Miami Dance Collective and Next Step Dance from Texas, and a number choreographed by NYCDA faculty member Grace Buckley featuring 20+ dancers that received scholarships last summer at NYCDA's National Convention in NYC which brings hundreds of student dancers from all over the country to NYC to audition for top college dance programs & compete for millions in college scholarships.
Just a few notable NYCDA student alumni are Oscar-winner Ariana DeBose, New York City Ballet's Tiler Peck, Alvin Ailey's Courtney Spears, plus several dancers in recent/current & upcoming Broadway shows like The Music Man, MJ: The Musical, The Radio City Christmas Spectacular, and 3 cast members in the upcoming revival of Bob Fosse's Dancin'.