Buffalo Philharmonic Orchestra Welcomes Audiences Back With MAHLER & MOZART Concert
This performance replaces Mahler's Resurrection, originally scheduled Saturday, June 5, and Sunday, June 6.
Buffalo Philharmonic Orchestra is welcoming audiences back to Kleinhans Music Hall this week with a live concert, Mahler & Mozart.
Seating for this performance is available to everyone now. Please contact the Box Office at (716) 885-5000 to reserve your seats.
This performance replaces Mahler's Resurrection, originally scheduled Saturday, June 5, and Sunday, June 6.
An eloquent contemporary memorial to an unimaginable year pairs with tenor Kyle van Schoonhoven's interpretation of Mahler's own song cycle of lost love and despair, while a charming concerto highlighting the clarinet's expressive timbre heightens Mozart's delightful, humorous symphony, composed in just four days.
Performances run June 4-5, 2021. Learn more and purchase tickets at https://bpo.org/event/mahler-mozart-live-1/.
Program
JoAnn Falletta, conductor
William Amsel, clarinet
Patti DiLutis, clarinet
Kyle van Schoonhoven, tenor
AARON JAY KERNIS Elegy - For Those We Lost
KROMMER Concerto for Two Clarinets in E-flat Major
MAHLER/arr. Schönberg Lieder eines fahrenden Gesellen
I. Wenn mein Schatz Hochzeit macht
II. Ging heut Morgen über's Feld
III. Ich hab' ein glühend Messer
IV. Die zwei blauen Augen von meinem Schatz
MOZART Symphony No. 36, "Linz"
I. Adagio - Allegro spiritoso
II. Poco adagio
III. Menuetto
IV. Presto
More Hot Stories For You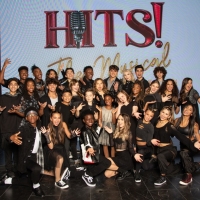 Full Cast Announced for HITS! THE MUSICAL Featuring 29 Young Singers and Dancers

December 7, 2022

"HITS! The Musical" has announced the cast of 29 singers and dancers who will deliver an unforgettable 90 minutes of non-stop, foot-tapping fun and excitement for music lovers young and old.
---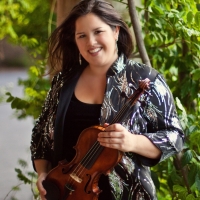 Rochester Philharmonic Orchestra Kicks Off the New Year With Four Upcoming Concerts

December 1, 2022

The Rochester Philharmonic Orchestra (RPO) kicks off the new year with four wonderful concerts, starting with Juliana Plays Mendelssohn on Thursday, January 12 at 7:30 PM and Saturday, January 14, 2023, at 8 PM in Kodak Hall at Eastman Theatre (pre-concert talks begin one hour prior to performance).
---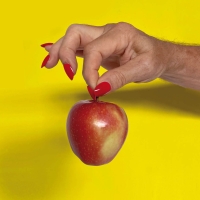 evǝ, Italian Play Comes to The Tank Next Month

November 25, 2022

God created first Adam, and then, as an afterthought, Eve - in the first lines of the Bible you can find the roots of gender pattern of our society. But maybe there is a different story - what about God's frocks and dresses hidden in the closet?
---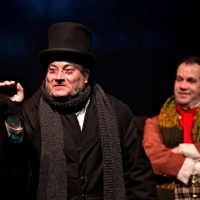 Alleyway Theatre Presents 40th Annual Production of A CHRISTMAS CAROL

November 14, 2022

A CHRISTMAS CAROL, adapted and directed once again by Alleyway founder Neal Radice, celebrates its 40th milestone this season. Since 1982, the annual holiday family favorite has delighted audiences across all of Western New York. This year, Radice also returns to a role he played for decades, narrator Charles Dickens. The production also stars David C. Mitchell in his tenth year as Scrooge.
---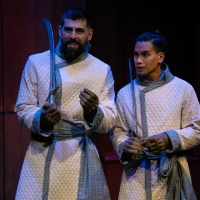 Photos: Road Less Traveled Productions Presents GUARDS AT THE TAJ

November 9, 2022

Road Less Traveled Productions (RLTP) opens its second show of the 2022-2023 season with Guards at the Taj by Rajiv Joseph. See photos from the production.
---