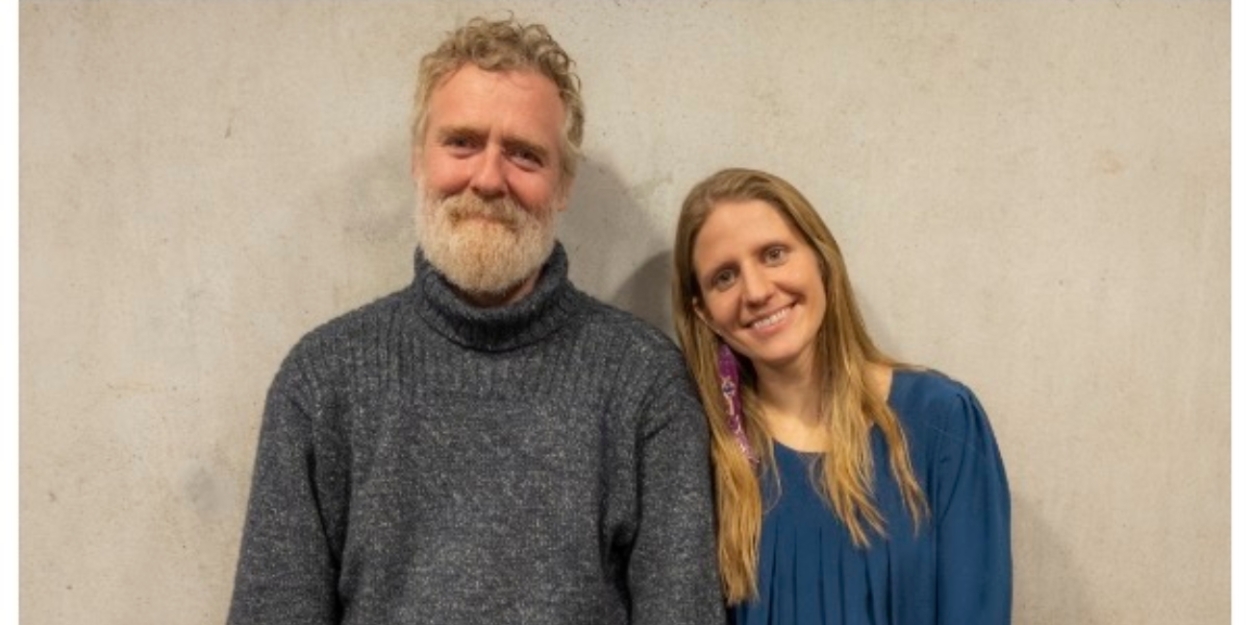 Markéta Irglová and Glen Hansard to Bring Reunion Tour to Boch Center Wang Theatre in August
Tickets go on sale Friday, January 20.
Markéta Irglová and Glen Hansard will - once again - be reuniting in celebration of the 15th (and counting) anniversary of their film Once. The duo reconvened for the first time in ten years last March 2022 for a limited number of sold-out shows. The pair will be performing at the Boch Center Wang Theatre on August 11, 2023. Tickets go on sale Friday, January 20 at BochCenter.org.
Irglová and Hansard came to prominence starring in the 2007 film Once and winning the Academy Award for Best Original Song with their composition "Falling Slowly" in 2008. A year later they released the critically acclaimed album Strict Joy before branching out into solo careers. The two remained in regular contact over the years making appearances on each other's records or on stages randomly whenever paths would cross. The shows in 2022 were extension of their never ending bond and friendship.
In 2012, Once, The Musical debuted and went on to be nominated for eleven Tonys, winning eight including Best Musical. It ran for three years on Broadway and is currently still in production as a touring musical. Over the course of the last decade, Once, in all its iterations, has become a modern classic and a cultural touchstone being referenced in everything from The Simpsons to Ted Lasso. The fan base created by this modern masterpiece looms large in the minds and hearts of many.
Irglová and Hansard have been incredibly busy in the last year and outside of their upcoming tour, each have a number of projects in the works, as well not ruling out the possibility of new music together.
Irglová is sharing the aptly titled new single, "H A P P Y" today, which also may serve as the theme song to fans anxiously awaiting more shows since last year. She will also participate as a contestant in the Czech national selection for Eurovision 2023. Her performance airs January 30th on Czech television and the official YouTube channel of Eurovision Song Contest.
Irglová recently released her third full length record LILA to much critical acclaim. Recorded with producer Sturla Mio Thorisson at their Icelandic studio, LILA reflects on Irglová's journey from her "Girl in a Movie" status to wife, mother and artist. A new full length album from Irglová is planned for later this year.

Hansard released the single "Take Heart" this past October which featured Irglová and was written after spending time with Ukrainian refugees in Ireland. Earlier in '22 he toured as part of Eddie Vedder's Earthlings band and was featured on the Flag Day soundtrack with Vedder and Cat Power. Hansard is close to completing a new record and he's hoping to have out before the end of the year.
Tickets are available at the Boch Center Box Office, www.bochcenter.org, by calling (800) 982-ARTS (2787) and via Ticketmaster. The Wang Theatre is located at 270 Tremont Street in Boston, MA
About the Boch Center
The Boch Center is one of the nation's leading nonprofit performing arts institutions and a guardian of the historic Wang and Shubert Theatres. As New England's largest cultural venue, the Boch Center is home to theater, classical and popular music, dance, comedy, opera, Broadway musicals, family entertainment, and more.
Located in Boston's historic Theater District, the Boch Center also offers a diverse mix of educational, cultural and community outreach initiatives, including the City Spotlights Leadership Program and the Folk Americana Roots Hall of Fame; collaborates with artists and local nonprofit arts organizations; preserves historic venues; and acts as a champion for Greater Boston's arts and cultural community. Learn more at bochcenter.org.