Former Boston Ballet Dancer And Husband Accused Of Sexual Assault
The lawsuit names Mitchell Taylor Button, a former dance teacher, as well as his wife, Dusty Button, a world-famous ballerina.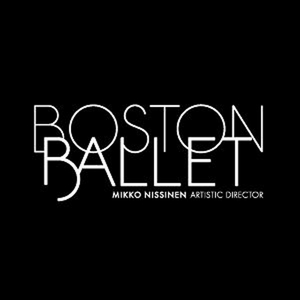 A former Boston Ballet dancer, and her husband, have been sued by a current dancer with the company for allegedly sexually assaulting and emotionally abusing her while she was an apprentice in the company, WBUR reports.
The lawsuit names Mitchell Taylor Button, a former dance teacher, as well as his wife, Dusty Button, a world-famous ballerina, who is named as a "non-party co-conspirator."
Sage Humphries, one of the plaintiffs, claims that Dusty Button lured Humphries into an abusive and controlling relationship with herself and her husband. Humphries alleged that Mitchell Taylor Button sexually assaulted Humphries on a regular basis over the course of several months and performed violent sex acts on her without her consent. The suit also states that Dusty Button held Humphries down while her husband sexually assaulted her.
In addition to the abuse, the Buttons threatened to "revoke their financial support and sabotage her career" if Humphries disobeyed them. When Humphries' parents became concerned and took her home to California, Mitchell Taylor Button allegedly threatened to kill Humphries' father, causing Humphries to seek abuse protection orders against both Buttons.
In addition to Humphries, another plaintiff in this case is Gina Menichino, a dancer from New Jersey. She claims that Mitchell Taylor Button sexually assaulted Menichino beginning when she was 13 years old, when she was his student.
The suit accuses Mitchell Taylor Button of abusing at least five of his students while he was a dance instructor in Florida. Read more on WBUR.
A statement from Boston Ballet reads:
Boston Ballet supports Sage Humphries who is bravely coming forward, sharing her experience to protect others, and seeking accountability and justice. The Ballet will continue to do everything in its power to create and promote a safe and supportive culture for its students, dancers, staff, and community.

While we cannot comment specifically on pending litigation, we can confirm that Sage is and has been a valued member of the Ballet since 2016. We can also confirm that Dusty Button's employment with the Ballet terminated on May 22, 2017.

Boston Ballet maintains a robust and proactive policy to prevent harassment and immediately responds and addresses any complaints that may arise. Employees of the Ballet are encouraged to come forward and report any incidents of harassment, violence, or abuse of any kind to their supervisor, Human Resources, or to any member of management with whom they feel comfortable. Boston Ballet employees also have access to an anonymous whistleblower hotline and the ballet's Employee Assistance Program. Each report is investigated fully without retribution or retaliation. The Ballet continues to refine and improve these policies and practices. Most recently, a "Take Five" policy has been developed and implemented where dancers may request a pause in rehearsal if they feel unsafe or uncomfortable for any reason.

Boston Ballet believes that all employees must be treated with respect and dignity and strives to create a safe and supportive culture and environment for all.
Boston Ballet's internationally acclaimed performances, world-class school programs, and ground-breaking community outreach programs have made the institution a leader in its field and one of the major dance companies in the world with a 57- year history of promoting excellence and access to dance. The Company performs a diverse and acclaimed repertoire ranging from full-length classical ballets, to masterworks by George Balanchine, and new works and world premieres by today's finest contemporary choreographers. Boston Ballet School is one of the largest ballet schools in the world, with education programs taking place throughout New England and pre-professional training of the highest caliber.
Boston Ballet is the major center for dance in New England. The Company performs its full season at the historic, 2,500-seat Citizens Bank Opera House and resides in a state-of-the-art facility in Boston's South End designed by architect Graham Gund. For additional information, visit: https://www.bostonballet.org